Use your Thanksgiving leftover turkey to make this absolutely easy and delicious curry puff pastry. You will not be disappointed!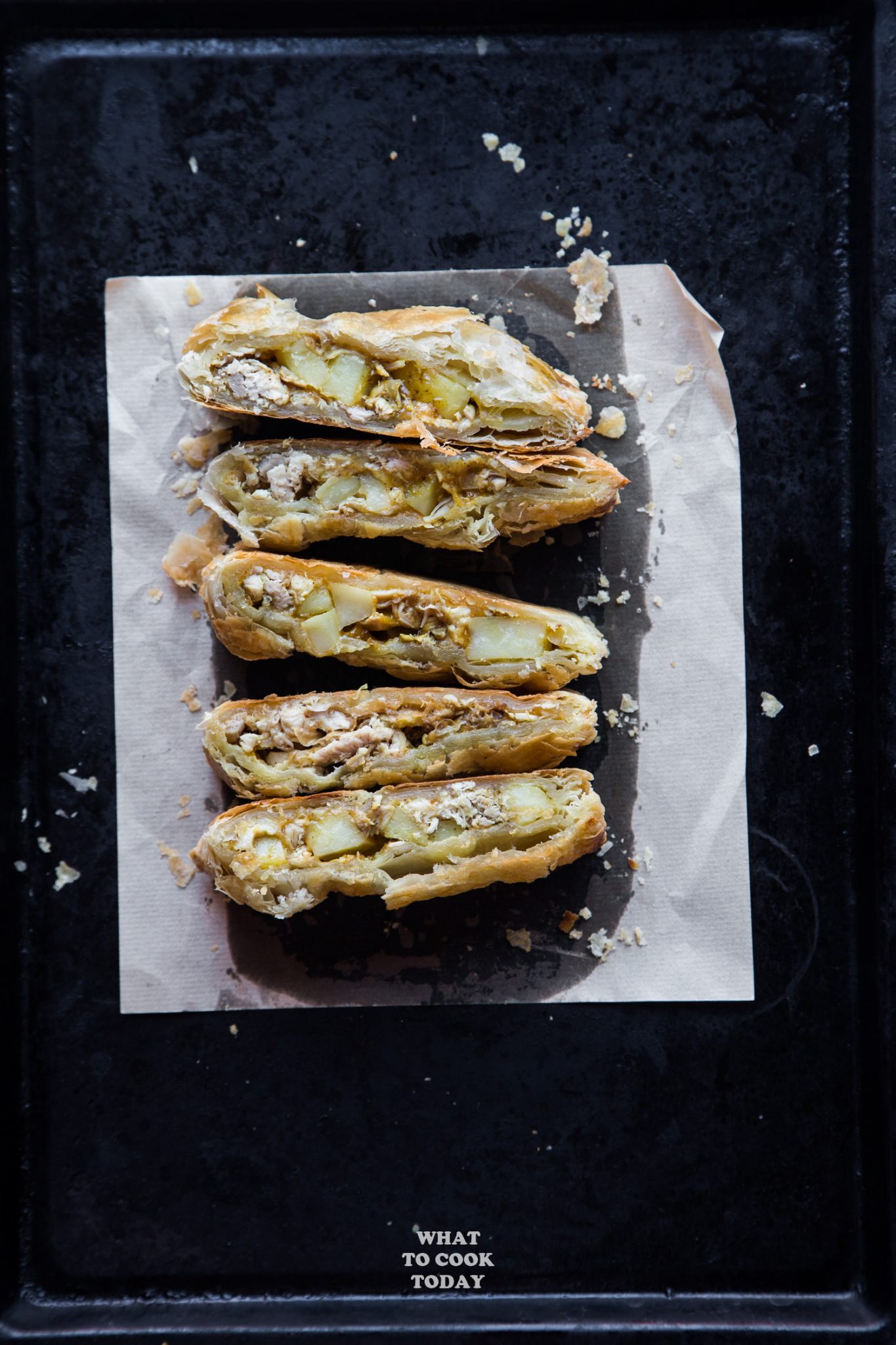 Last week I walked into Trader's Joe to pick up something else, but my eyes caught a glimpse of their all-butter puff pastry and I couldn't help but to grab it! Isn't that always the case when you come home with 2 bags of things that are not on your list?
Anyway, can you believe it's Thanksgiving next month? Holly puff pastry!!! Not that I'm really that surprised anyway because I've already seen Thanksgiving decorations at the stores in early October. I love the year-end holiday season though despite the freezing cold weather at this part of the country!
I didn't grow up with Thanksgiving tradition, not in Indonesia. But our kids are growing up here and they learn about Thanksgiving at school too. So Thanksgiving is definitely one of the holidays we celebrate now. The kids are often fascinated with the "big bird". While they are busy discussing how turkey can get so big, my head is spinning with what to do with the leftover turkey.
So, this Thanksgiving Leftover Turkey Curry Puff Pastry is one of the ideas! This is inspired by the classic Southeast Asian curry puff. I love curry puff or we call it karipok in Indonesia or Kari Pap in Malaysia and Singapore. The buttery flaky crust is filled with sardines and potato spiced with curry seasoning. Making it from scratch is quite a bit of work, but it's doable.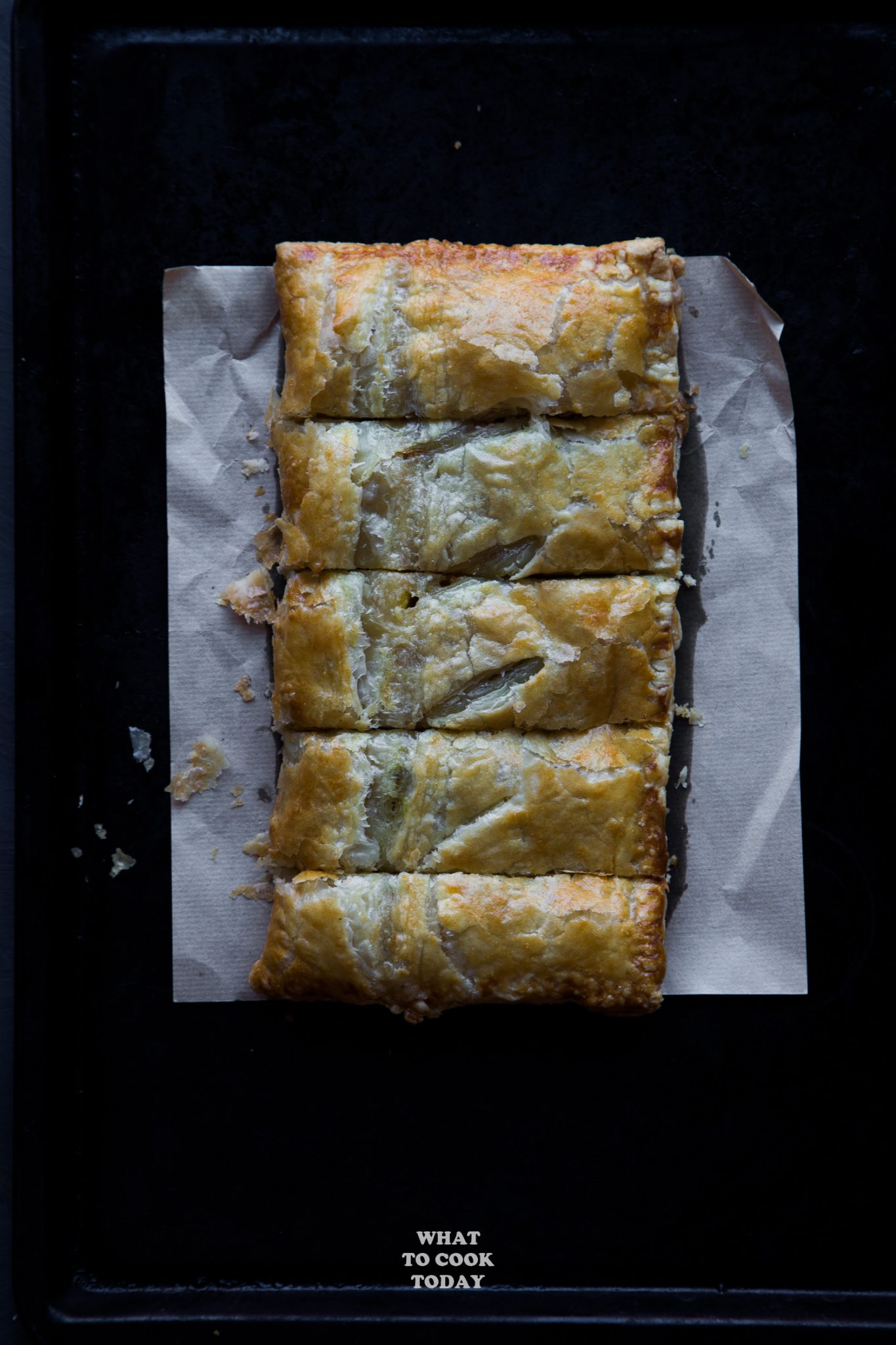 This version of Leftover Turkey Curry Puff Pastry though, is anything but difficult! So easy to put together and yet it's so delicious that my kids asked me why in the world I only made 5 pieces! I suppose I could cut them smaller, but oh well, who am I fooling! At least each one of us got to eat one piece (Somebody ate 2. Don't ask!)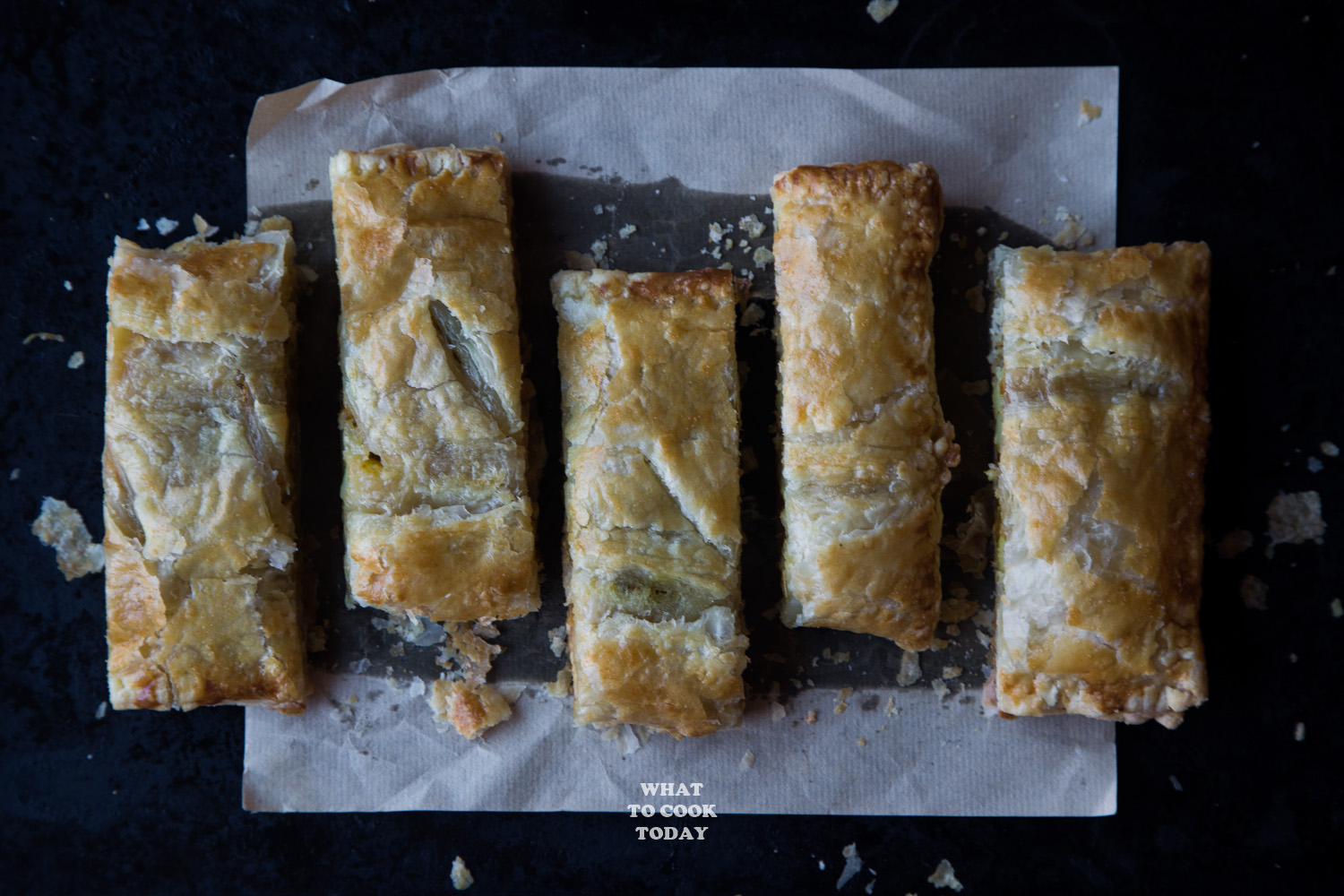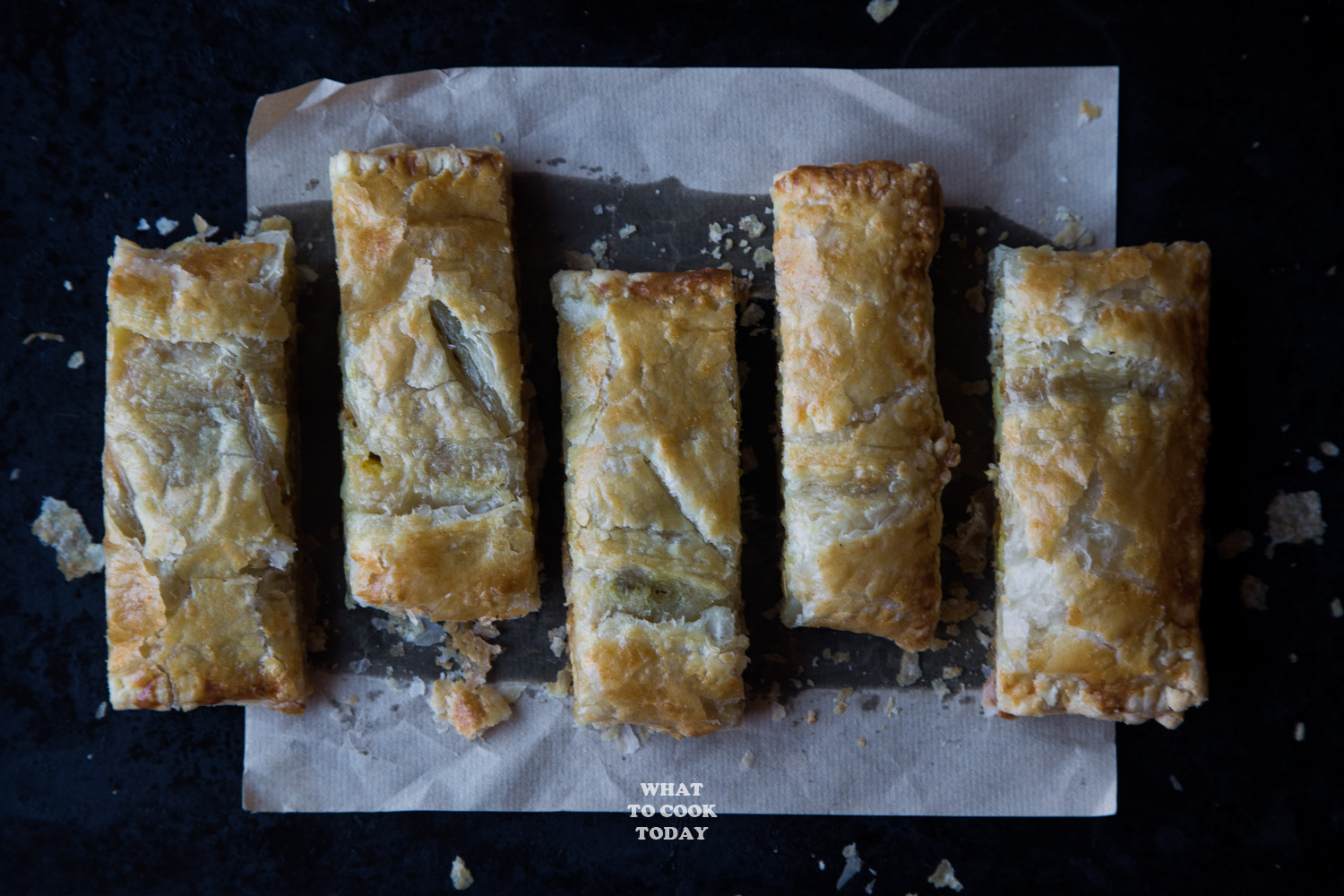 Turkey breast is not really anyone's favorite in our house (including me!). I was actually pretty surprised when I just came to the U.S. for college eons ago, breast meat costs more than other parts! In Indonesia and majority of other Asian countries I know, breast meat is the least desired because of how lean it is 🙂 Thighs, drumsticks and wings are usually popular. So, I used turkey breast in this recipe because usually no one really complains when I mix it with something else (especially encased in all-butter puff pastry!)
Don't make the same mistake I did by only using 1 sheet of puff pastry, use 2 especially if you have bigger crowds!
Easy Leftover Turkey Curry Puff Pastry
Ingredients
1

sheet of all-butter puff pastry

I used Trader's Joe all-butter puff pastry (not affiliate)

1

cup

left over turkey meat (breast or thigh meat or combo)

shredded or diced

1

large potato

peeled and cut into 1/2-inch cube

2

cups

shredded cheddar cheese

½

tsp

salt

2

tsp

good quality curry powder

1

egg

beaten
Instructions
Take the frozen puff pastry out from the freezer and let it sit at room temperature to soften, this may take from 30-40 minutes, depending how warm it is where you are

While waiting for the puff pastry, bring a small pot of water to a boil and then cook the potato for 5 minutes. While potato is cooking, shred or dice the leftover turkey meat and set aside. Remove the potato from the heat when it's fork tender and set aside

Mix the turkey, potato, cheese, curry powder, and salt in a mixing bowl. Stir to mix everything. Line a piece of parchment paper on a clean working surface, about the size of your baking sheet. Place the puff pastry sheet on top and the turkey mixture in the lower half of the puff pastry sheet, leaving about 1-inch border on the sides. Gently fold the other half over the filling. Use your fingers to pinch the border to seal. Use a fork to crimp the edges. Transfer this to the freezer for 15 minutes. If you are making this few days ahead, place in a freezer bag and bake whenever you want to. Preheat oven to 425 F

Transfer the puff pastry from freezer to baking sheet. Use a knife to make 4 small slits on top of the puff pastry (to release steam). Brush with beaten egg and bake for 30 minutes

Remove from the oven when it's golden brown and let it rest for at least 15 minutes before slicing. Serve as it or with sriracha dipping sauce if you like it a bit spicy
You might like this Chinese Roast Pork Puff Pastry too