Turn the traditional cheung fun rice noodle rolls into delicious pan-fried noodle rolls that are crispy on the outside and soft on the inside with a delicious savory sauce and chunks of fried eggs.
The inspiration for this pan-fried cheung fun came from one of my favorite dishes, stir-fried carrot cake. I prepared this pan-fried cheung fun in a very similar way. The cheung fun rolls are cut into shorter pieces and then pan fried until they are slightly crispy on the outside and then cooked with large chunks of eggs and doused in savory sauce. My mom actually made pan-fried cheung fun often when we were kids. She would put slices of Chinese sausage in there too with the eggs. Oh so good!
HOW TO MAKE PAN-FRIED CHEUNG FUN WITH EGGS
1. Use homemade cheung fun or store-bought cheung fun
2. If the cheung fun has been refrigerated, reheat them with microwave or steamer briefly just to soften them a bit so they won't break easily when you pan fry them
3. Cut the cheung fun into shorter pieces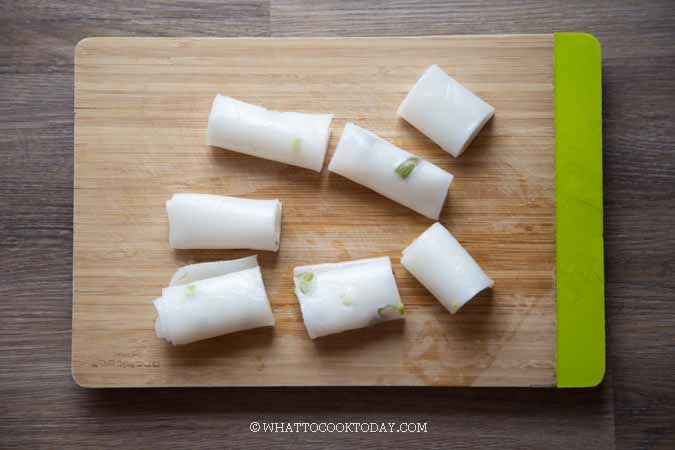 4. Preheat a large well-seasoned wok or skillet until really hot. Add 1 Tbsp of cooking oil to cover the base of the wok or skillet. Arrange the cheung fun pieces on top and let them cook undisturbed until a light golden brown crust forms and then gently flip over to let the other side crisp up. Gently remove the rolls to a platter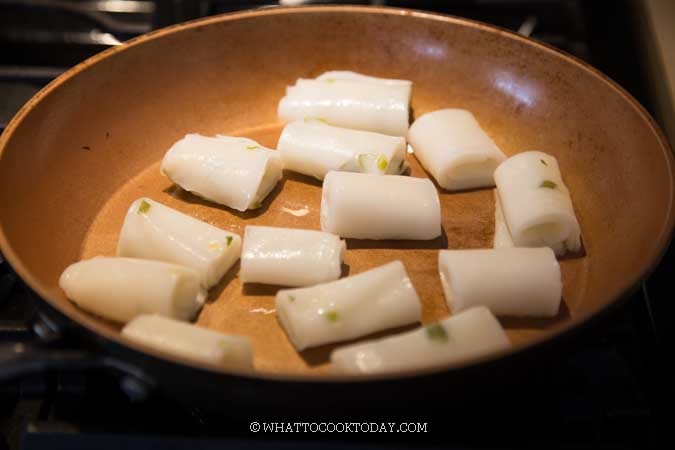 5. Add another 1 Tbsp of cooking oil. Add green onion stalks and stir fry for about 30 seconds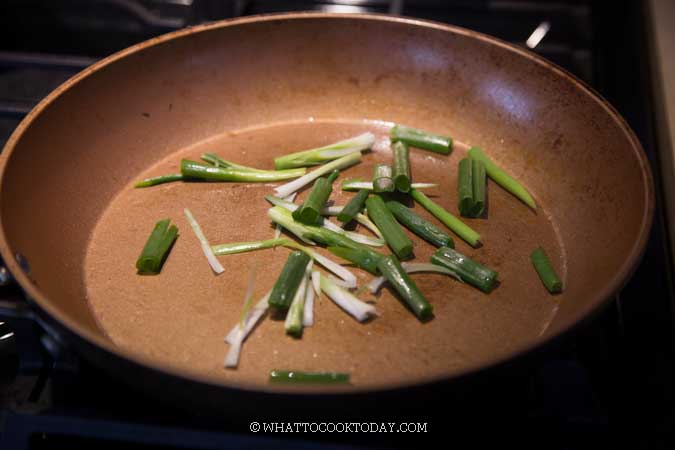 6. Crack in 2 eggs and scramble the yolks lightly and then let them cook for about 30 seconds or so


7. While the eggs are still "wet", add the pan-fried cheung fun on top of the eggs. Drizzle the seasonings on top and let them cook for about 15 seconds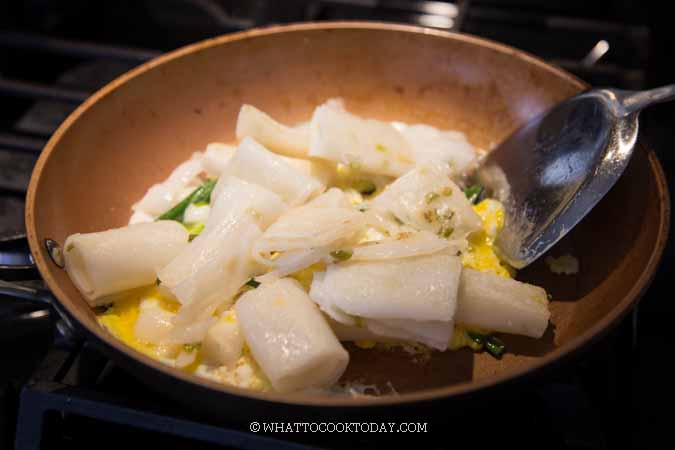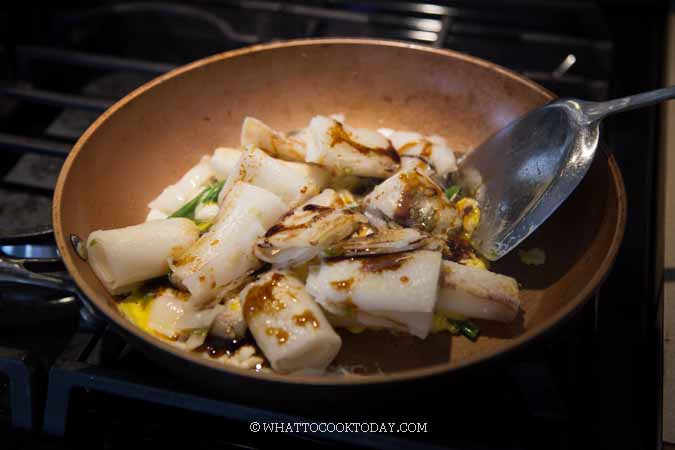 8. Use a spatula or turner to loosen the cheung fun and the eggs to gently flip over and cook for another 10 seconds or less. Have a taste and add more seasonings to your taste. Remove from the pan to a serving platter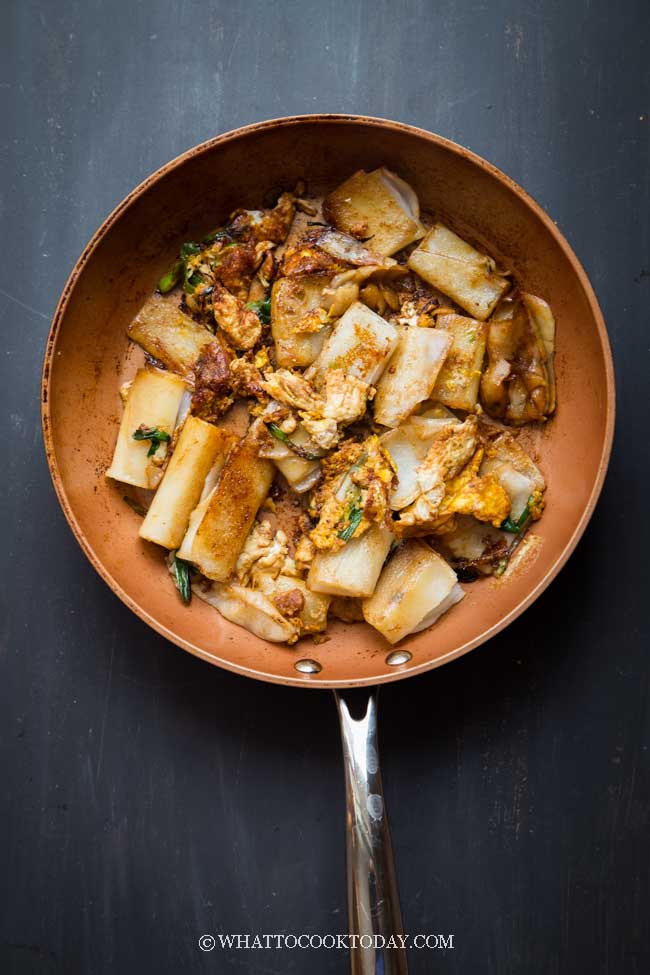 POSSIBLE VARIATIONS
1. ADD MEAT OR SEAFOOD: You can use slices of Chinese sausage or other favorite sausages of yours, diced or ground chicken, pork, or beef. Shrimp will be a good one for this too. Simply stir fry them together with the green onion
2. ADD VEGGIES: beansprouts will be a good one to add towards the end of cooking. You can also use fresh cremini mushrooms, or dried shiitake mushrooms, shredded carrots, shredded cabbage. Just some ideas
3. MAKE IT SPICY: Add some sambal oelek or sriracha in the seasonings for that spike of heat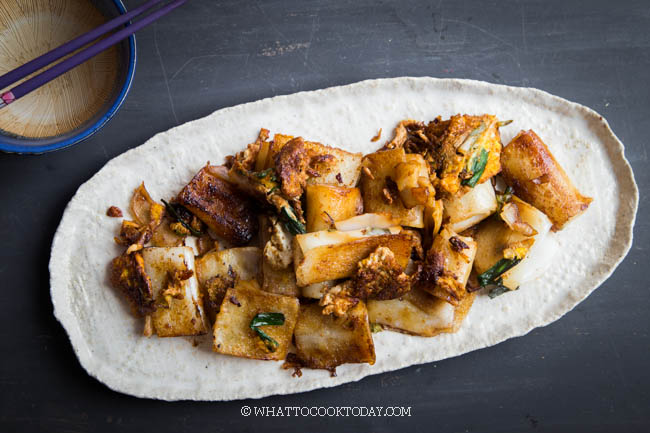 HOW TO STORE AND REHEAT LEFTOVER
The pan-fried cheung fun is best consumed on the same day you make it, but if you have a leftover for some reason, you can keep them in the fridge for maximum 3 days for best result. You can simply reheat them in a microwave. You can reheat on the pan too, but you need to add a bit more oil and try not to stir it around too much or the cheung fun will break into pieces.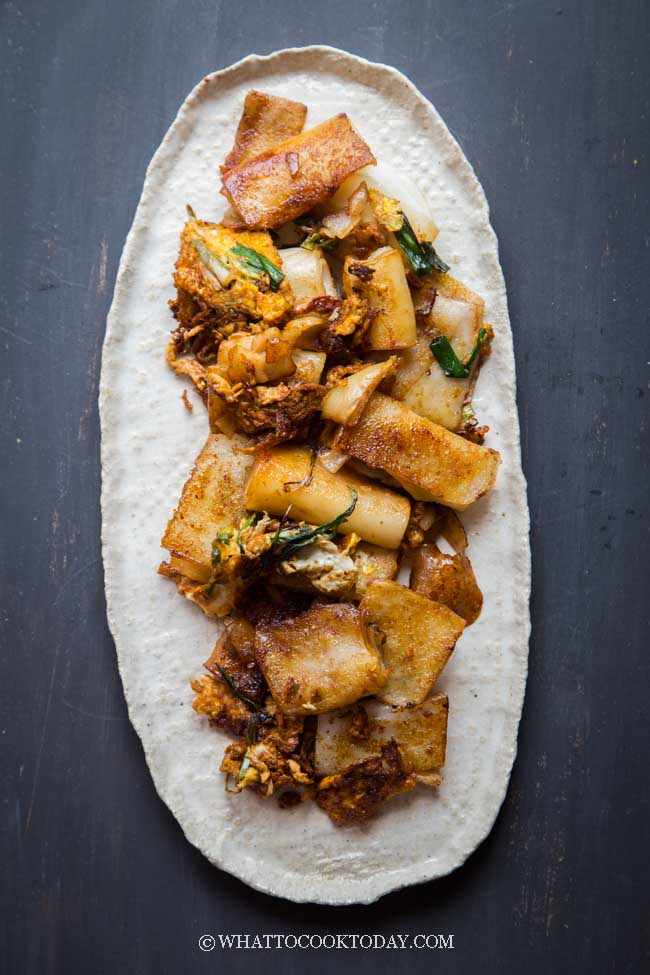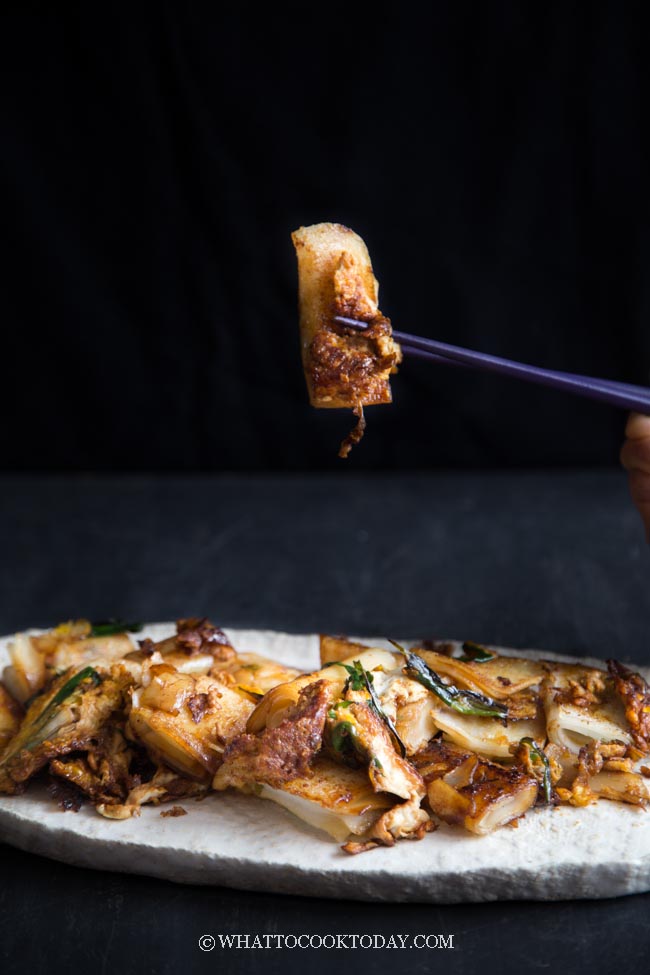 DID YOU MAKE THIS PAN-FRIED CHEUNG FUN WITH EGGS RECIPE?
I love it when you guys snap a photo and tag to show me what you've made 🙂 Simply tag me @WhatToCookToday #WhatToCookToday on Instagram and I'll be sure to stop by and take a peek for real!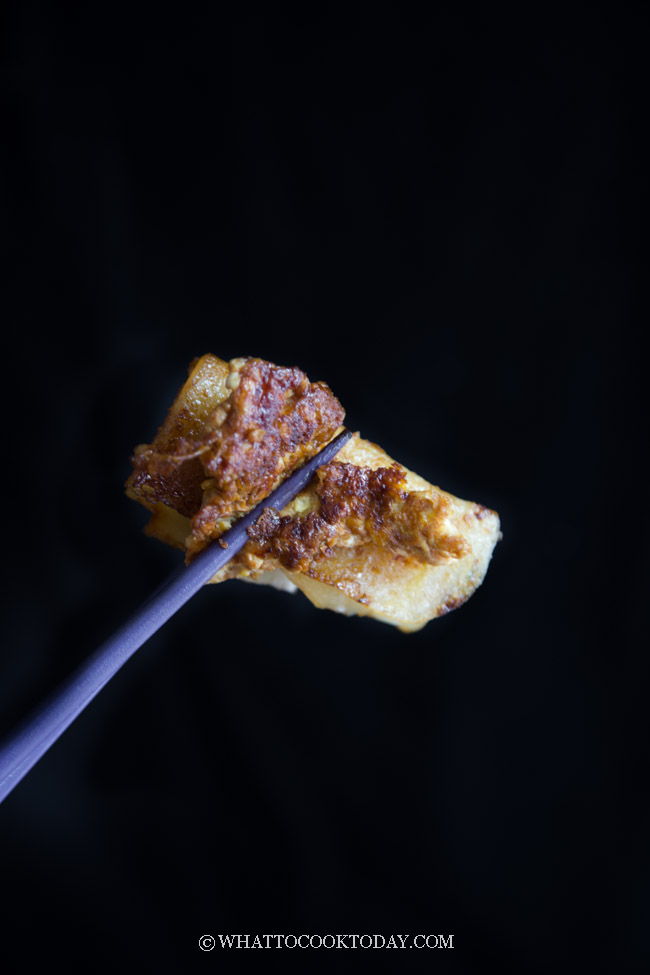 Stir-fried Cheung Fun Rice Noodle Rolls with Eggs
Ingredients
For stir-fry:
2

Tbsp

cooking oil

divided

3

stalks

green onion

cut into 2-inch pieces

2

large

eggs
Instructions
Prepare the cheung fun:
Whether you are using homemade or store-bought cheung fun, if they have been refrigerated, you want to heat them up to soften the noodle rolls a bit. If they are hard , they are going to break into small pieces when you try to cut and stir fry or pan fry them. You can microwave them on high for a minute or so or just until warm or you can always use a steamer to reheat them too

Cut each cheung fun into about 2-inch pieces in length
Stir fry or pan fry:
Mix the seasoning ingredients in a bowl and set aside. Preheat a large well-seasoned wok or skillet until really hot. Add 1 Tbsp of cooking oil to cover the base of the wok or skillet. Arrange the cheung fun pieces on top and let them cook undisturbed until a light golden brown crust forms and then gently flip over to let the other side crisp up. Gently remove the rolls to a platter

Add another 1 Tbsp of cooking oil. Add green onion stalks and stir fry for about 30 seconds. They will char slightly. Crack in 2 eggs and scramble the yolks lightly and then let them cook for about 30 seconds or so, while the eggs are still "wet", add the pan-fried cheung fun on top of the eggs. Drizzle the seasonings on top and let them cook for about 15 seconds and then use a spatula to loosen the cheung fun and the eggs to gently flip over and cook for another 10 seconds or less. Have a taste and add more seasonings to your taste. Remove from the pan to a serving platter
Recommended products: