One of the easiest spicy Indonesian sambal you will ever prepare. You only need 3 ingredients, no cooking required and yet it is delish and potently SPICY!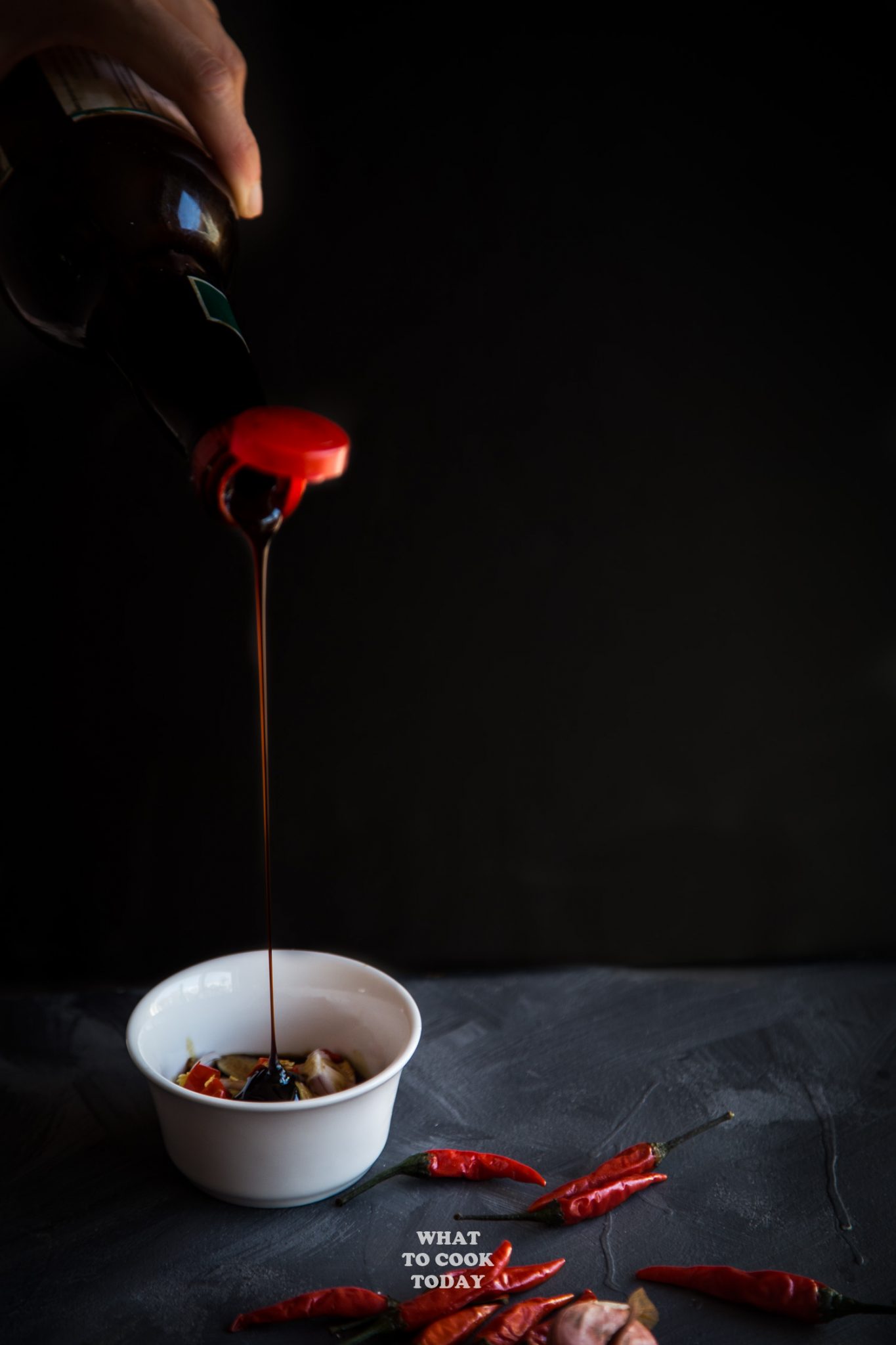 Even our kids know that we can't eat without some sort of chili. We call chili "hiam cio" in Hokkien dialect. My 4-year old will ask "Is there any hiam cio in here mama?" because most of the food I cook is spicy or serve with chili on the side. They don't really eat super spicy, but they can't tolerate some mild spiciness.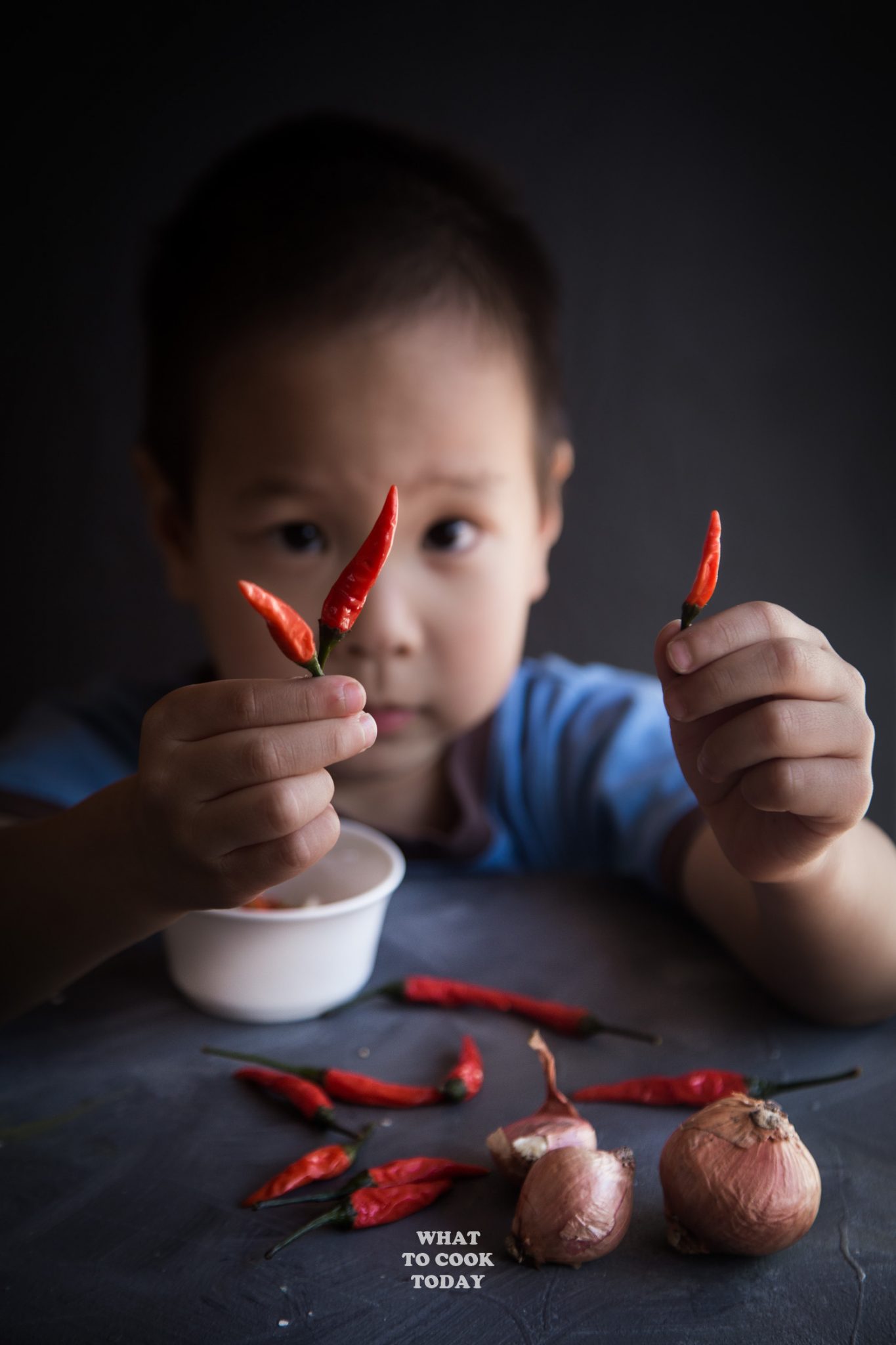 I can't really remember how I started eating spicy food when I was a kid. My dad couldn't eat spicy food and my brother can't eat very spicy food either. My mom is the chili queen in the house. All the women in our family can eat extremely spicy food. Warranted, there's always some chili in the house. This sambal kecap pedas is one of my most favorites. It's SUPER easy to make with only 3 ingredients and no cooking is required.

*This post contains affiliate links*
ANY SPECIAL INGREDIENT?
You DO need one special ingredient though, Indonesian kecap manis and yes, it has to be Indonesian kecap manis, not the other kind. My favorite brand of kecap manis (and many Indonesians will probably tell you the same) is Kecap manis cap Bango. If you can't get a hold of the Bango brand, you can use kecap manis ABC too. Stick to using either these two though if you can 😉
CAN I USE RED ONIONS INSTEAD OF SHALLOTS IN THIS RECIPE?
Shallots are very commonly used in Indonesian cooking. Since the shallots will be eaten raw in this recipe, I strongly suggest that you stick to shallots instead of onion. Why? It's less "bitey" compare to onions. Onion, when eaten raw, can be pretty overwhelming to most people, but shallots are much milder and nicer when you eat them raw.
WHAT CAN I USE THIS SAMBAL KECAP PEDAS FOR?
You can use it with pretty much for any rice dishes if you ask me. To give you few examples:
Fried rice such as: Indonesian Nasi goreng, Nasi goreng petai, Roasted chickpeas fried rice, Fried Rice with Shallots
Martabak Mesir
Tahu Tempe Bacem
Sate Ayam Kecap
Tahu Isi Sayur
Sambal Kecap Pedas (Sweet Spicy Shallots Chili Sauce)
Ingredients
5

shallots

peeled and thinly sliced

8

Thai red chili (cabe rawit)

stemmed and cut into small pieces

Indonesian kecap manis
Instructions
Place the shallots and chili in a bowl and doused with about 4-5 Tbsp of kecap manis
Notes
If you prepared more than you need, this can keep in the refrigerator for up to 1 week.