Learn how to easily make crispy and moist Japanese Tonkatsu (pork cutlet) served with tonkatsu sauce at your very own kitchen.
Tonkatsu is one of my favorite Japanese food. It is one of the items I used to love to order when I go to a Japanese restaurant. When I got a hold of Everday Harumi cookbook many years ago, I knew immediately I wanted to learn how to make tonkatsu. In her cookbook, Harumi shared that tonkatsu was so popular that she always made extra, in a variety of sizes, and freeze them for those occasions when she didn't have much time to cook or she had more people to feed than anticipated. If you freeze the tonkatsu uncooked, you can take it straight from the freezer and deep fry, though the cooking takes a little longer.
Harumi Kurihara shared that to make the cabbage really crisp, she likes to cut it into fine strips and soak it in iced water. Tonkatsu is also one of my all-time favorite Japanese dish. I forgot to grab me some cabbage, which was really a bummer because I love it with shredded cabbage, mustard, and tonkatsu sauce. So, shredded carrots just had to take its place, though never the same!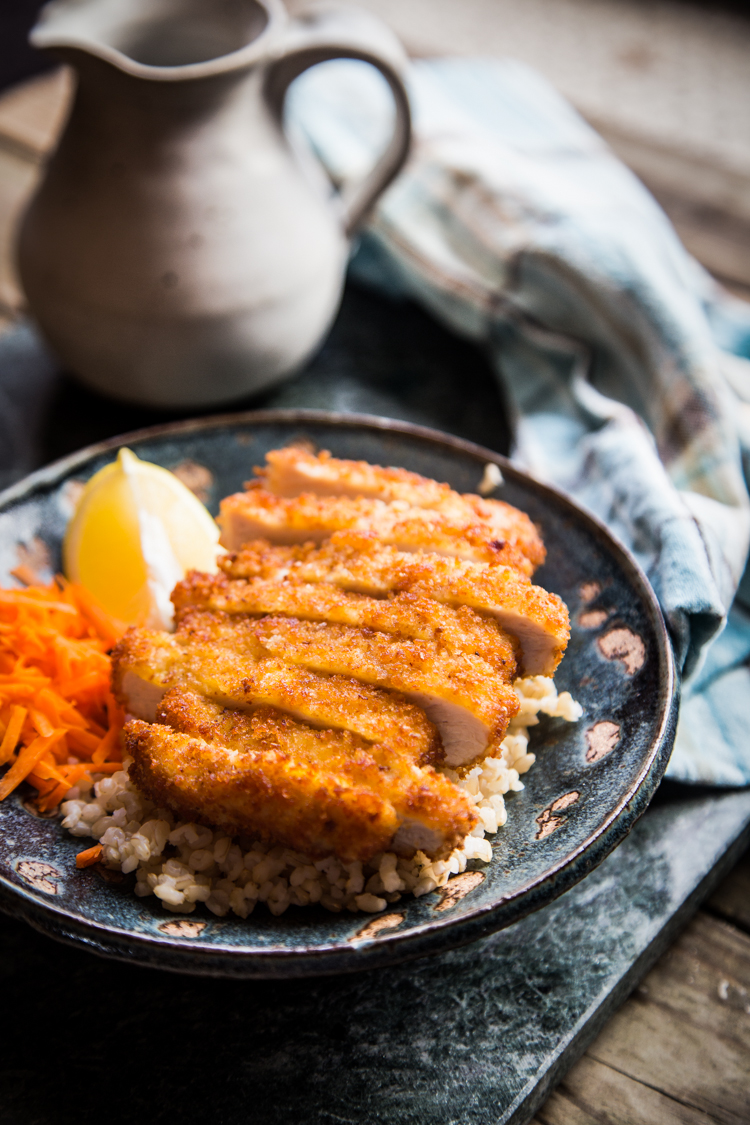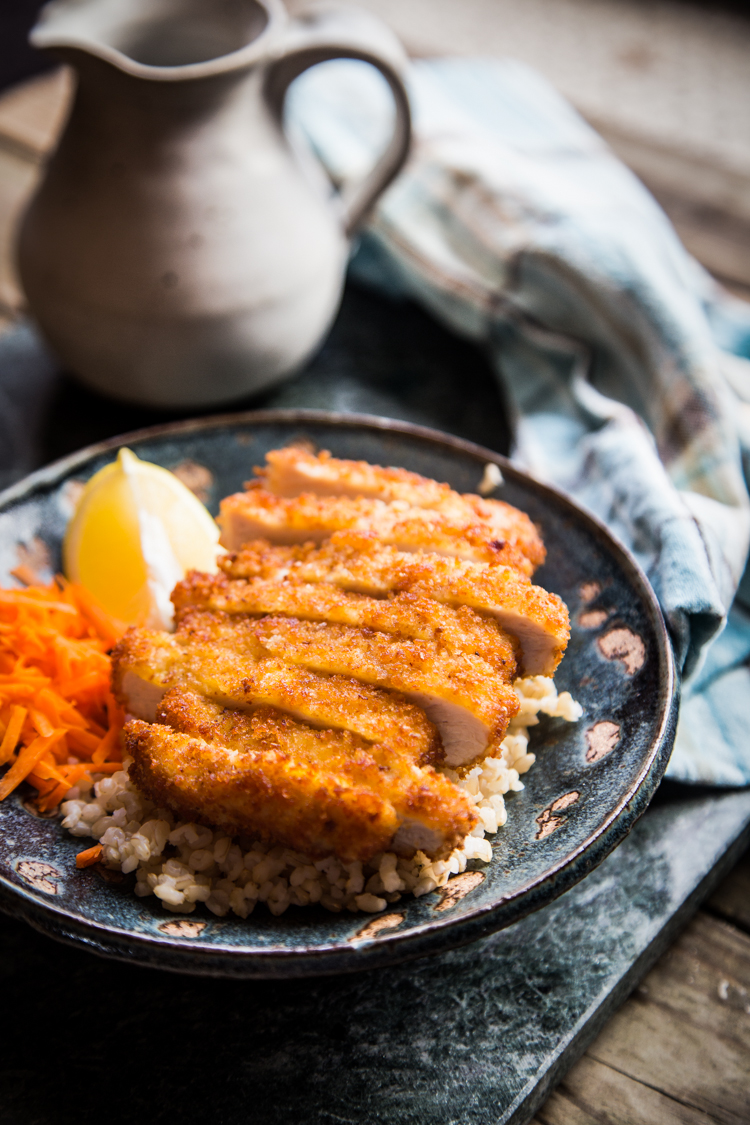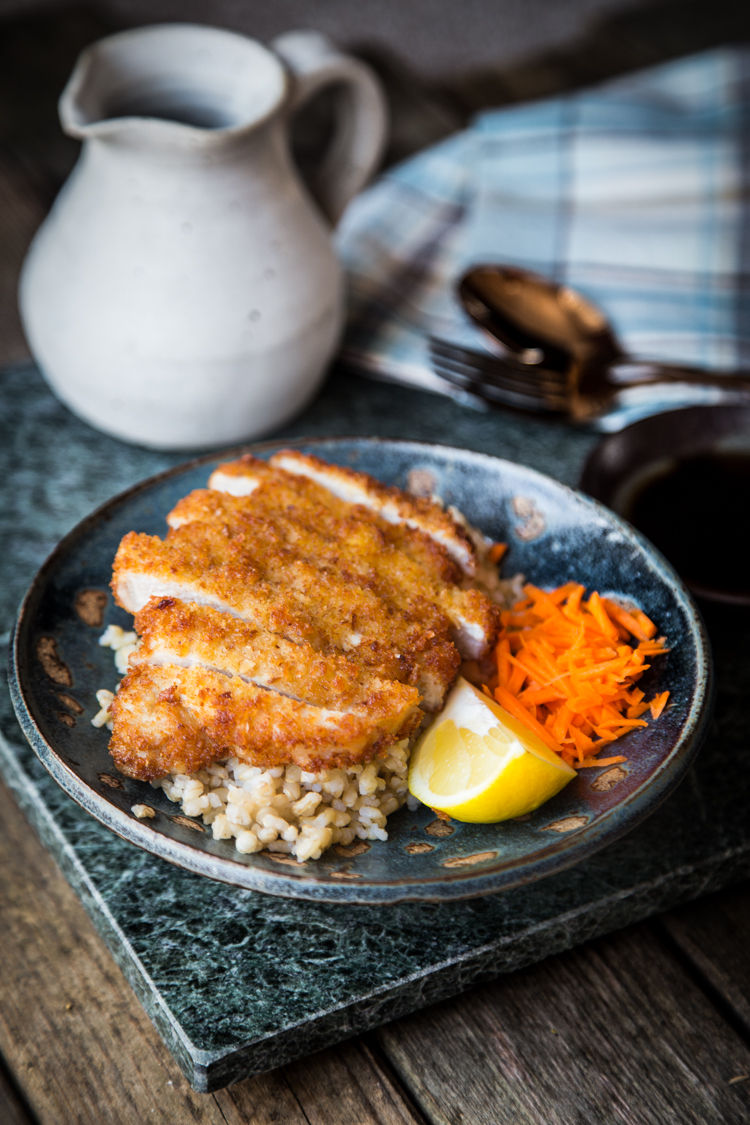 After making the tonkatsu, the next thing I yearned for was Katsudon, another one of my all-time favoritse EVER!

How To Make Japanese Tonkatsu (Japanese fried pork cutlet)
Ingredients
12

oz

green cabbage

4

5 oz pork shoulder steaks

each about 1-inch thick

Salt and pepper to season

Flour-for coating

1

medium egg

beaten

Bread crumbs-for coating

you can use panko bread crumbs or regular bread crumbs

Cooking oil-for deep frying

Tonkatsu sauce and mustard- to taste
Instructions
Cut the cabbage into fine strips and soak in a large bowl of iced water for about 5 minutes, to crisp. Drain and put in a plastic food bag and refrigerate until ready to serve the tonkatsu

Make a few small cuts around the edges of each pork steak so they will cook without shrinking. Pound each cut of pork with heavy object (meat pounder or pestle will work). Season with salt and pepper

Cover each pork steak in flour, then dip in beaten egg and coat with breadcrumbs

Heat the oil for deep-frying in a deep saucepan. Check the temperature by dropping a few breadcrumbs into the oil-if they float immediately, it is at the correct temperature (340F)

Deep-fry each pork steak on medium heat until they are cooked through and golden brown. When cooked, drain on a rack or some paper towels to remove and excess oil. Slice the pork into bite-sized pieces and serve with a large heaping of crispy shredded cabbage on the side
Notes
NOTES: It is normally served with a pat of mustard and some tonkatsu sauce. This sauce is usually store-bought and I would recommend you try to find it from a Japanese supermarket, because it is not easy to replicate the taste. Worcestershire sauce is an acceptable accompaniment if you cannot find tonkatsu sauce. My daughter loves it with Worcestershire sauce
You can also pan-fried the pork cutlet instead of deep-frying. It's not going to taste exactly the same, but the kids don't seem to mind eating the pan-fried version too
This blog post contains affiliate links. I earn a small commission when you made purchase at no extra cost to you. Learn more.