Fish maw snow fungus soup is commonly found prepared at Chinese home kitchen and considered a delicacy. Typically used in soup, stew, and braised dishes
What exactly is Fish Maw?
According to wikipidia, fish maw or air bladder is an internal gas-filled organ that contributes to the ability of a fish to control its buoyancy, and thus to stay at the current water depth without having to waste energy in swimming. Pretty cool, isn't it? Now, why is it end up being in my soup? lol! No waste mentality? 🙂
In some Asian cultures, Fish maw is considered a food delicacy and served during special occasions like Chinese New Year. It is usually served braised, stewed or in soup. You can actually buy Fish Maw in a non-fried or fried form. The non-fried form is hard and dry, whereas the fried form is all puffy and very light. If you buy the non-fried Fish Maw, you will need to soak them and then boil them with ginger until they are soft.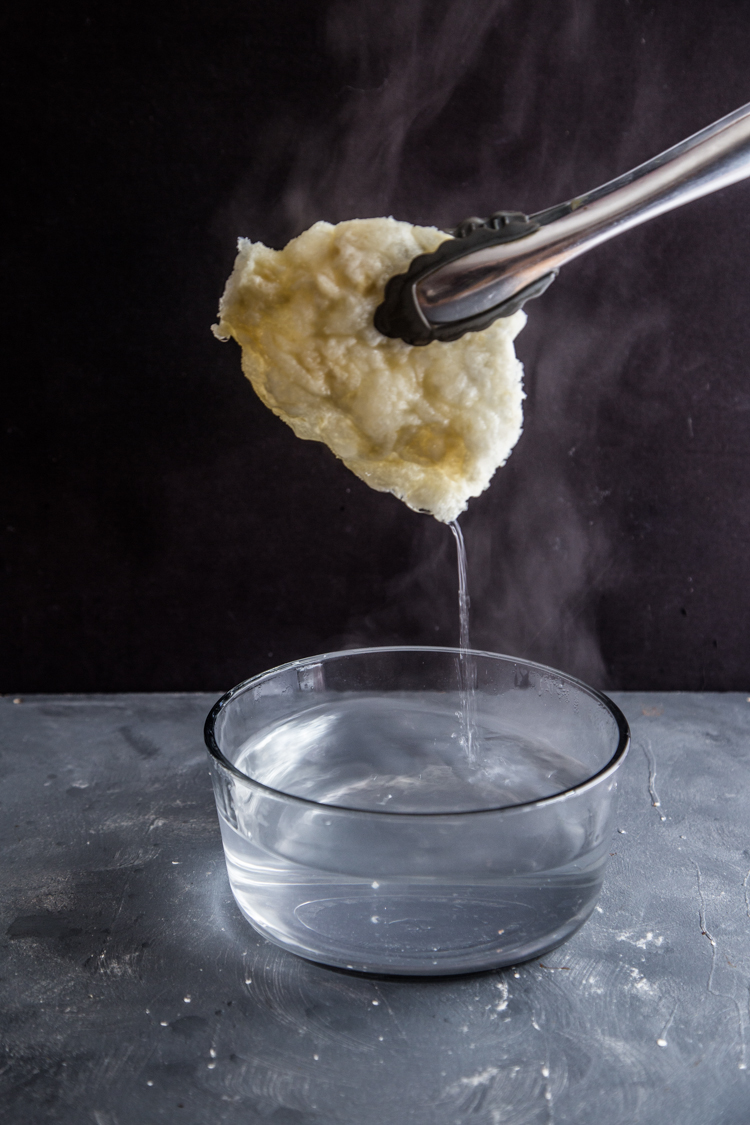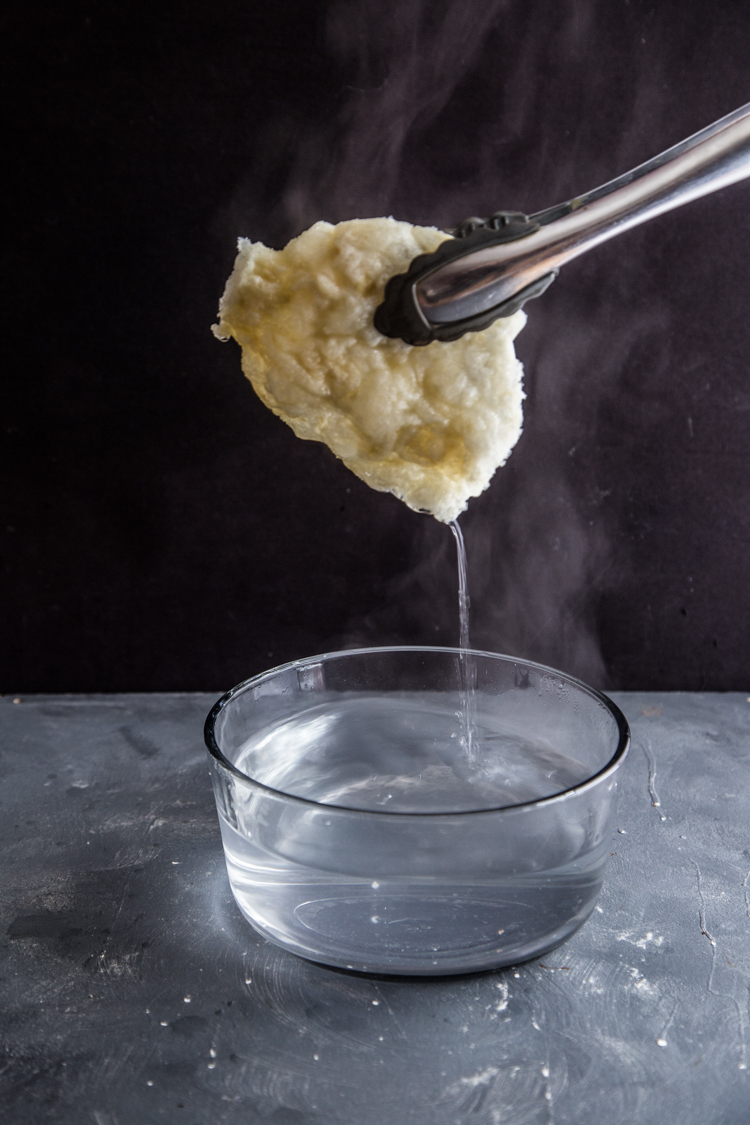 I bought the fried Fish Maw to save me some work 🙂 Unlike sea cucumber, where you want to prepare it from scratch on your own, it is okay to buy a fried Fish Maw and all you need to do is just soak them in a hot water until it is soft and it helps to get rid of some extra grease from the deep-frying.
I threw in some Chinese herbs that my mom brought me when she visited. Haven't I said already mom is the best thing on earth?

Fish maw snow fungus soup
Print
Ingredients
1-2

large dried fried fish maw

soaked in hot water until soft - about 20-30 minutes

1

Tbsp

of cooking oil

1-

inch

of fresh ginger

peeled and minced

1

clove

of garlic

minced

4

cups

of chicken stock

3

shitake mushrooms

soaked in warm water until plump and sliced

10

meat balls or you can use 2 chicken thighs

cut into medium size pieces

Salt and Pepper to taste
Chinese herbs (optional)
1

large white snow fungus

soaked in water until plump and cut into smaller pieces

4-5

Chinese red dates

1-2

Jujube

3-4

Chinese yam

huai shan

1/4

cup

lotus seeds

1/4

cup

barley
Instructions
Preheat a large pot on high heat. Add in the cooking oil. Add in garlic and ginger and saute until they are fragrant. Add in the mushrooms and chicken pieces (if used) and continue to saute until fragrant and turn opaque in color

Add in the chicken stock and the rest of the Chinese herbs (if using) and bring to boil. Lower the heat to let it gently simmer for about 30 minutes. Add in the fish maw and meat balls (if using) and lower to heat to let it cook for another 10 minutes. Season to taste. Be careful not to overcook the fish maw or they will be all mushy. Season with salt to your taste
*This post contains affiliate links. You don't pay extra as a consumer if you choose to click on the link and purchase from there. What To Cook Today just receives a small commission from this. That's all. It helps to pay for the cost to have this blog up and running. Thank you so much for your support !


You might like Fish maw abalone soup or other Asian soup and stew recipes