Learn how to make these delicious Japanese gyoza (pot stickers) with all the tips you need to know.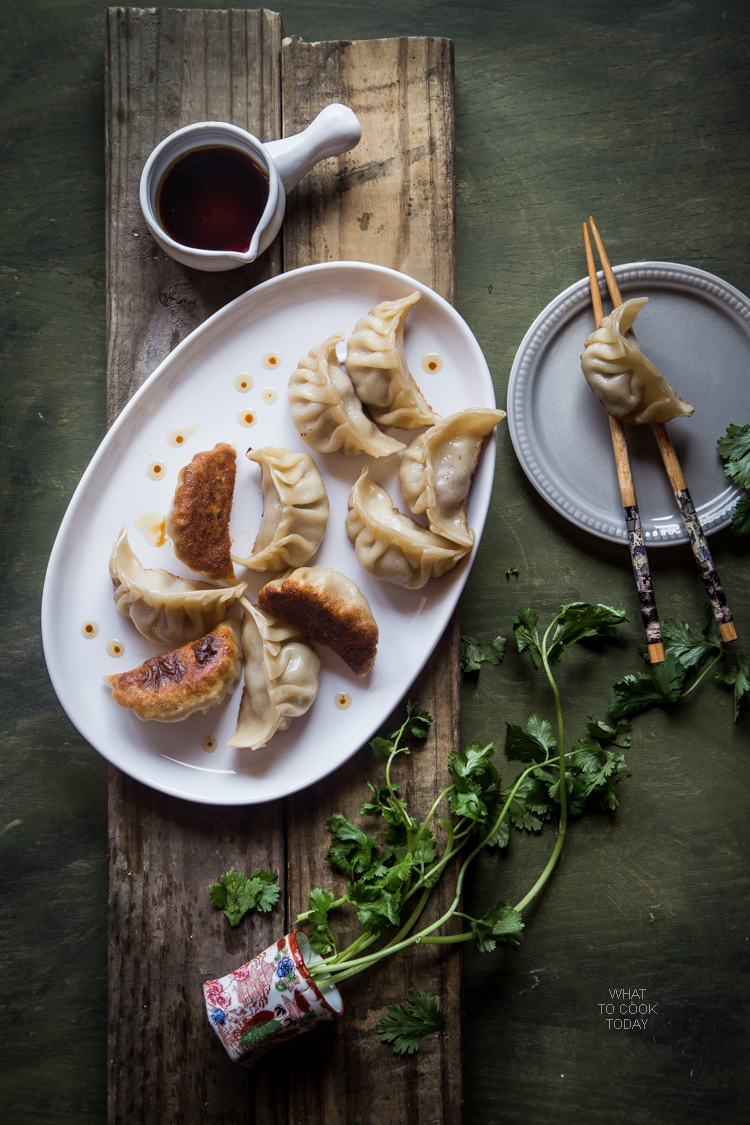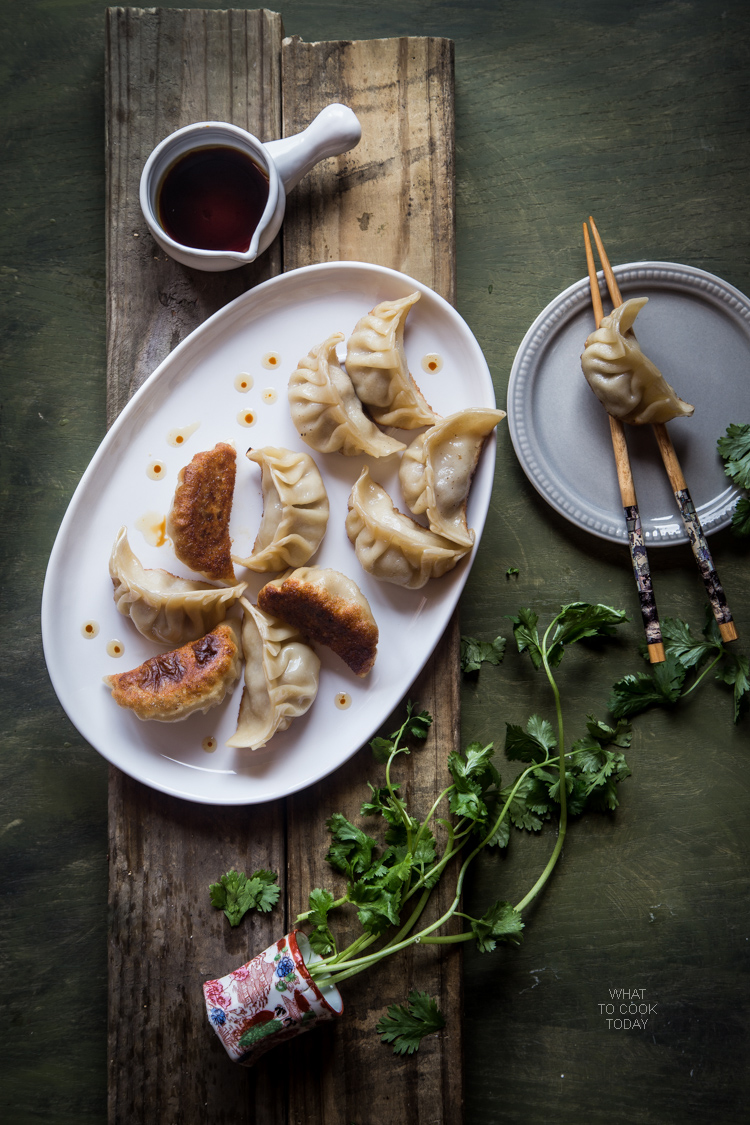 This morning I got to the gym and I just stared at the Stairmaster machine for the longest time. Trying to decide if I should climb or row. I've been climbing that thing for the past 7 months? It's been a lot of climbing I know. I have a love-hate relationship with that machine. Love it because it just makes me feel good sweating it all out. I can tell you the sweat is literally sliding down my face, my back, my…everywhere! Hate it because…well, climbing it is just a lot of efforts. But, the strange thing is I just keep going back to it among many other cardio machineries I can utilize. I don't know…it's hard work but kinda rewarding at the same time (like Motherhood is?). While climbing the machine I often keep myself busy watching YouTube and also thinking of what I want to cook or eat next! (don't judge me!). So, gyoza came into the picture. The thought of me pleating gyozas made me ran into the grocery store after the gym with my son on one hand and grocery list on the other. Put the kids to nap and got into action immediately!
Chances are you have had gyoza before. If you haven't, well, where have you been? Just kidding, if you haven't, it's not too late to try some. Gyoza is very similar to Chinese pot-sticker (guo tie). The filling might be slightly different, but they are very similar. They literally stick to the pot..at first, and then as you cook them, they will become crispy at the bottom. They are actually pan-fried and then steamed and then pan-fried again…don't worry, all is happening in the same pot 😉
I often made them in a big batch and freeze them individually (so they won't stick together) and they go from frozen to the pan (no thawing necessary). Now, are you ready to Gyoza?
The recipe is adapted from Takashi's noodle by Takashi Yagihashi with some modification. Bon Appetit!!
Gyoza (Japanese pan-fried dumplings)
Ingredients
Filling:
1

lb

ground pork loin

7

leaves

of napa cabbage

1 ¼

tsp

kosher salt

1

piece of fresh ginger

3-inch, peeled and grate with microplane

2

tbsp

sake

or cooking wine

3

tbsp

soy sauce

2

tbsp

sesame oil

½

cup

minced chives

discard bottom inch

¼

cup

minced spring onions

both white and green parts

½

tsp

grated garlic

2 cloves

½

tbsp

sugar

Pinch of freshly ground black pepper

1

package of round dumpling wrappers
For cooking:
¼

cup

chicken stock

1

Tbsp

+ 1 tsp vegetable oil
Dipping sauce:
½

cup

soy sauce

¼

cup

rice wine vinegar

1

tsp

hot chili oil

optional

2

tsp

sugar
Instructions
Whisk all the ingredients for dipping sauce until the sugar dissolves. Refrigerate until ready to serve

Remove the hard stems from the cabbage, use the frilly leaves and cut into long strips. Toss the cut cabbage with 1/2 tsp of kosher salt and let it sit for 20 minutes to let the salt draw out the excess moisture. After that squeeze the excess water out with your hand and set aside

Mix all the filling ingredients together with the cabbage and mix well. Prepare a small bowl of cold water. Lay one piece of wrapper on a dry work surface and place about 1 scant tablespoon of the filling in the center. Using your index finger, run a thin layer of water along half of the inner rim and press both sides together to create a tight seal, forming the shape of a half circle. You can also pleat the dumplings. Continue to work with the rest of the filling

In a large skillet with a lid, place about 1 Tbsp of vegetable oil and heat on medium heat until hot. Carefully place the gyoza (pleat side up) in the skillet, as much as you can fit, but don't overcrowd. Cook until the bottom is brown but not burn, about 3 minutes. You may flip them over to check. Once they have browned, get yourself ready with the lid and the 1/4 cup of chicken stock. Pour the chicken stock into the skillet and immediately it will sizzle and hiss and cover with a lid. Turn down the heat and let it simmer for another 2 minutes

Open the lid after 2 minutes and the gyoza should be slightly transparent and the filling should be firm. Remove the lid and turn up the heat. Let the stock evaporates and add 1 teaspoon of oil on the gyoza and continue to cook until the bottoms become crisp, about 2 minutes. When you tilt the skillet, the gyoza will slide, remove the cooked gyoza and continue cooking with the rest of the gyoza following the steps above. If they don't slide, don't panic. remove the skillet from the heat. Place the lid back on and wait for a moment before removing them, they will be easier to be removed after that. Serve hot with the dipping sauce
Notes
Use a meat grinder to grind the pork if you have one. Otherwise, the ground pork is always available from the grocery store. Do not use food processor, as it will turn the meat into a paste.
This blog post contains affiliate links. I earn a small commission when you made purchase at no extra cost to you. Learn more.