Homemade wheat noodles infused with Chinese Five-spice powder. No pasta roller and cutter? it's still doable by hands. Using bread flour gives the chewiness I like in noodles.
Well, here's another post of noodles again (I'm not sure if I'm even sorry for it!). Ever since I learned from my mom that I could pretty much make my own noodles many years ago, I tried to make my own noodles when I have the time to do so. It is convenient to be able to just get the store-bought ones, but I usually get turned off by the list of ingredients used to make the noodles. Lots of preservatives and additives. Of course, these days the option for noodles made with only natural ingredients are widely available now, but let me tell you that making your own noodles can be an addicting activity (except for making Japanese ramen noodles! I will never do that by hands! EVER!)
Chinese five-spice powder 五香粉 (Wu Xiang Fen) is widely used throughout Asia. The Chinese likes to rub the five-spice powder on meats and poultry. You can easily get these not only at the Asian grocery stores, but I've seen some in Western major grocery stores too.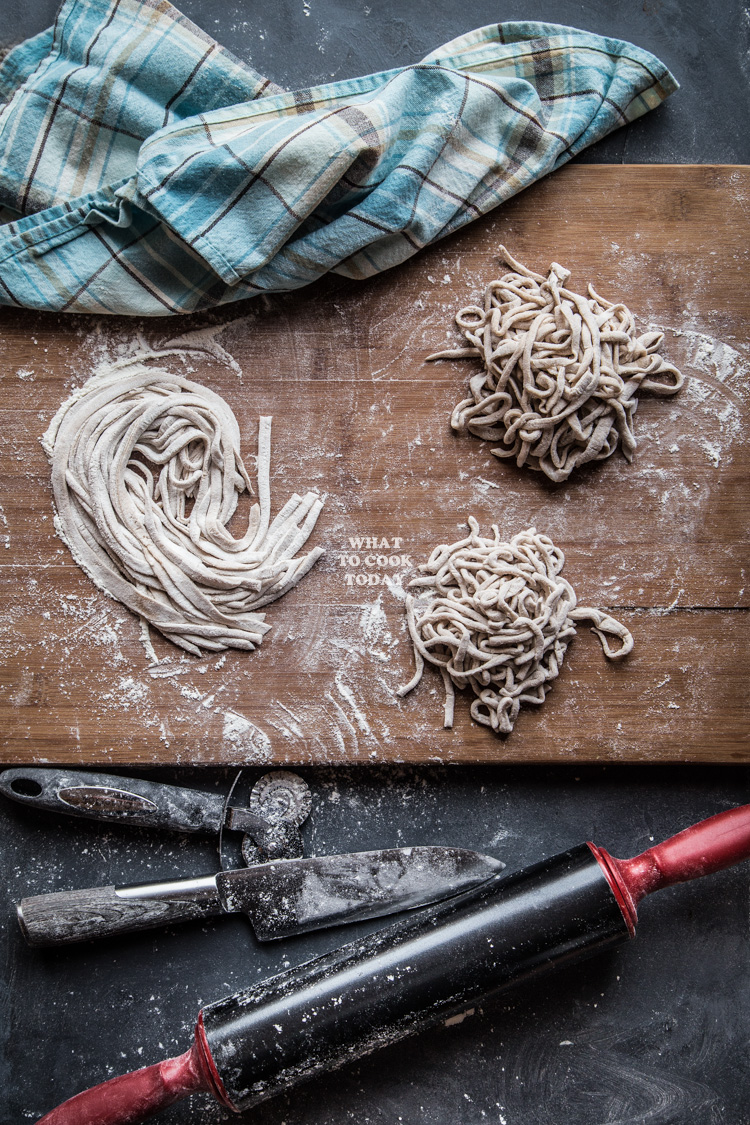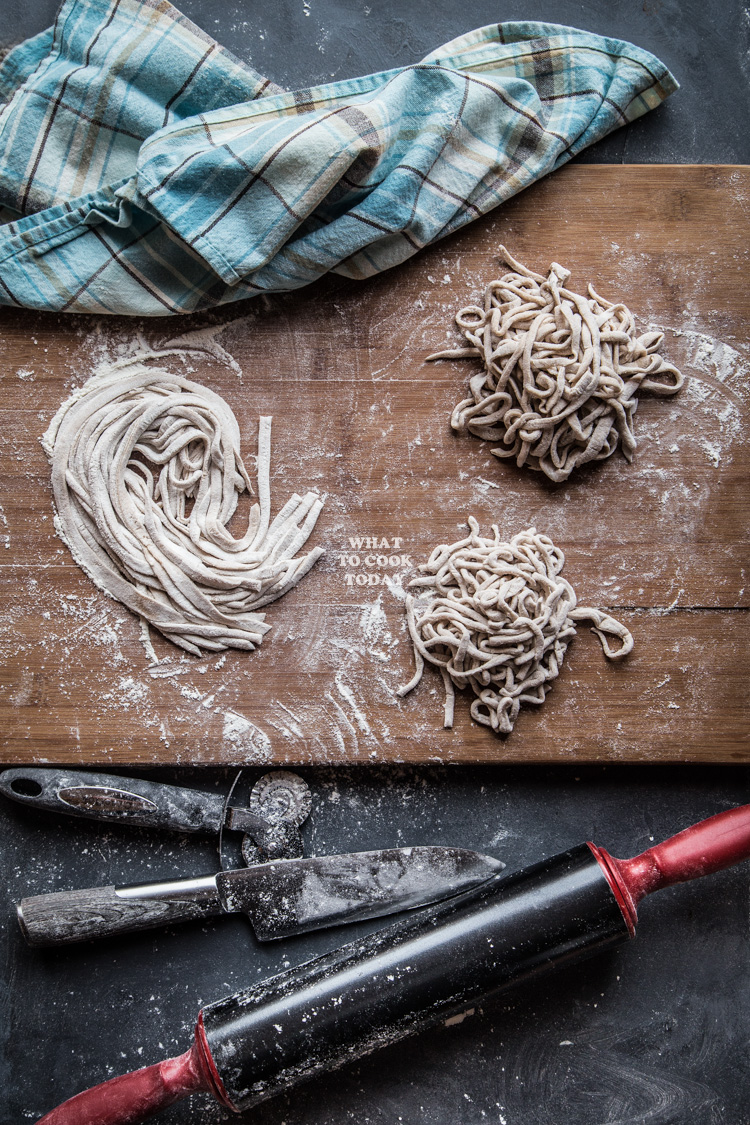 Chinese five-spice powder is basically made with cinnamon, fennel seeds, cloves, star anise, and Sichuan peppercorns. The aroma of star anise and cinnamon is most distinctive though if you ask me and it's not numbing if you think because there's Sichuan peppercorns in there.
I am no expert in noodle making, but I like to use bread flour when it comes to making noodles because it has higher protein compare to regular all-purpose flour, which means more gluten. Gluten will give you that chewy and stringy texture, which is what I love with noodles.
I have to admit that I don't cut the neatest noodles in the whole wide world, but they still turned out pretty good !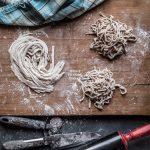 Homemade five-spice noodles (by hands)
Ingredients
2

cups

bread flour

plus more for dusting

½

cup

water

plus more as needed
Instructions
Place the bread flour and five-spice powder in a large mixing bowl. Stir to mix everything. Gradually add in the water and knead with hands until you can form a dough. If the dough feels a little bit at a dry side, it's okay. I actually like it a little bit dry (it makes the noodle more "firm"). But if you want to add a bit more water so it's not as dry, that's perfectly fine too. It really is a matter of preference

Wrap the dough in plastic wrap and let it rest for 30 minutes. I used to find resting dough is "annoying" because it's wasting time, but over the years I've learned that it's an important step and letting the dough rest will allow the gluten to develop and relax.

After the dough has rested, dust your working surface with some flour. Roll it out with a rolling pin into rectangle, about 1/4-inch in thickness. Rotate the dough so that the short end is near you now. Dust generously with flour and then fold 1/3 of the bottom into the middle and then fold again to the other end. Use a very sharp knife or pastry cutter to cut into strands. It's up to you how thin or thick you want to cut it. Unfold each strand of noodles and dust generously with flour. Continue with the rest of the dough

When ready to serve, bring a large pot of water to a boil. Make sure there's plenty of water. Noodles that are cooked with not enough water will be starchy and gummy. Once the water is boiling, add the strands of noodles in and use a pasta spatula or chopstick to stir the noodles to prevent them sticking to the bottom of the pot or to each other. Fresh noodle usually only needs about 1 to 1 1/2 minutes to cook. Drain off the water and rinse with cold water to wash off extra starch and to stop the cooking process. Noodles are ready to be served in soup or stir-fried