Cantonese-style fried flat rice noodles are smothered in silky smooth egg gravy.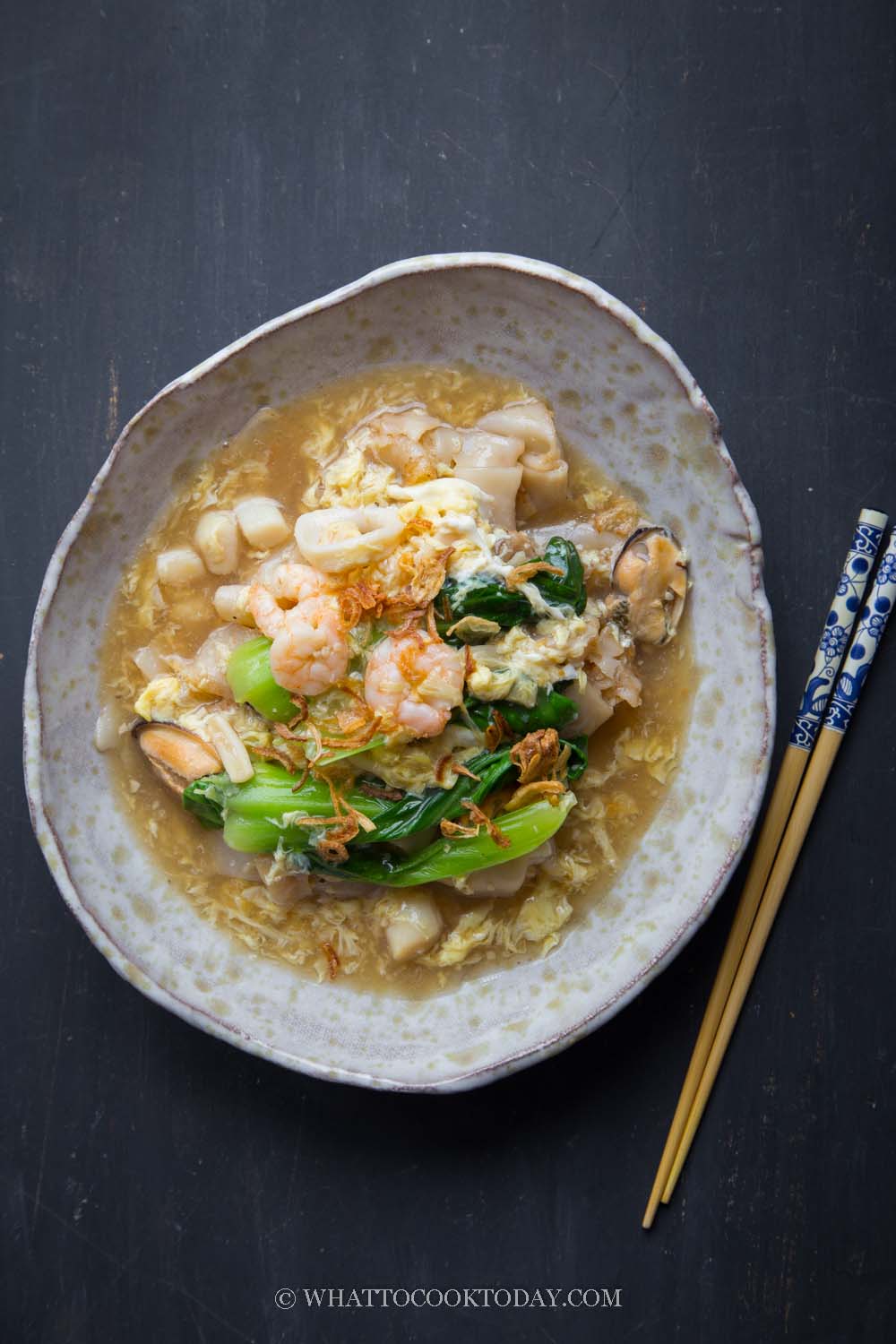 What is wat tan hor fun?
Wat tan is a Cantonese word for silky smooth eggs. Hor fun usually refers to the flat rice noodles or in Hokkian we call this as kway teow. Hor fun noodles are briefly cooked and then silky smooth egg gravy and a mixture of seafood and/or meat are smothered on top of the noodles. This is one of the popular Cantonese-style dishes. Pretty much anything can go with wat tan (silky smooth gravy).
How to get that "wok hei"
Honestly speaking, I can't get that wok hei at home, not with my stove anyway. You need a stove that can produce quite a bit of heat like those at the restaurant or hawker place. The fire literally licks the wok. Not a chance with my stove LOL! So, since I can't make that happen, at least I can try to cook the noodles in batches to get that "char" spots. It does give an extra depth of flavor to the noodles and overall dish. Not exactly a wok hei, but it's good enough for a homecooked version 🙂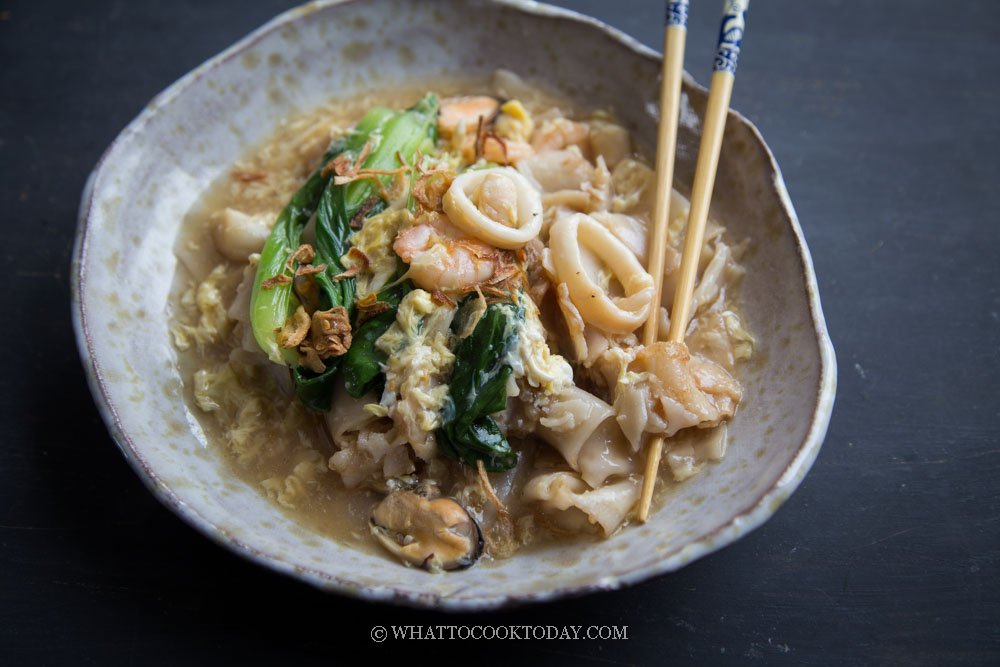 How to make a good wat tan hor at home
1. Heat a wok or skillet over high heat. Add 1 tablespoon of oil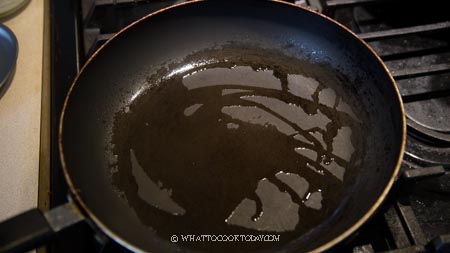 2. Then add 1/3 of the rice noodles and try to lay them in one layer. Remove from the wok/skillet. Let it cook undisturbed for about a minute or so to develop that "char" spots here and there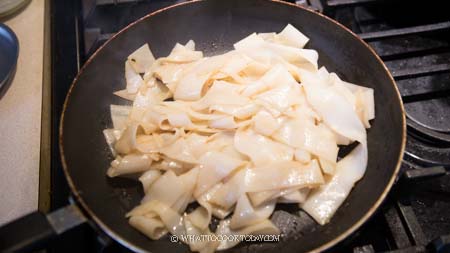 3. Then gently flip over, drizzle a bit of oil on the side and let it char for another minute or so. Remove from the wok/skillet. Add the next batch and drizzle oil on the side again and repeat the same process. We just want to char them, not burnt them 😉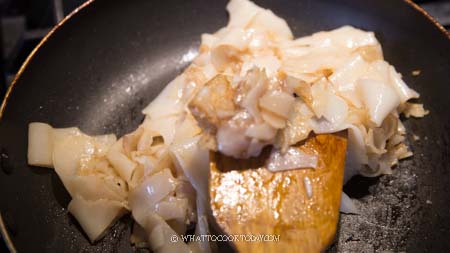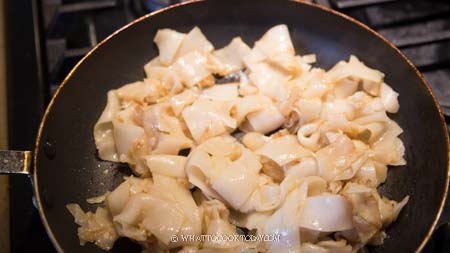 4. Portion the noodles into a large serving platter (for family-style sharing) or individual serving plate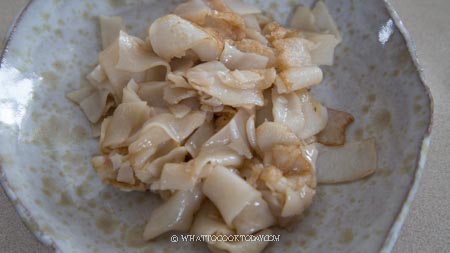 5. Preheat a large skillet or a wok. Add 1 Tbsp of cooking oil. Saute garlic and ginger for about 1 minute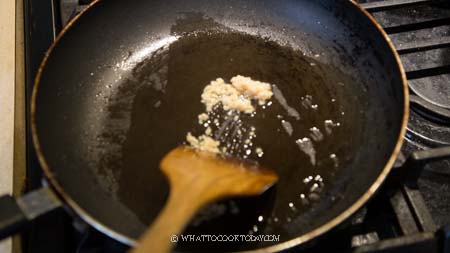 6. Add the chicken broth and seasonings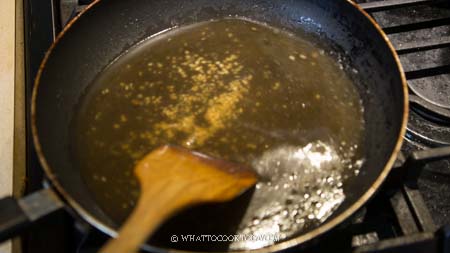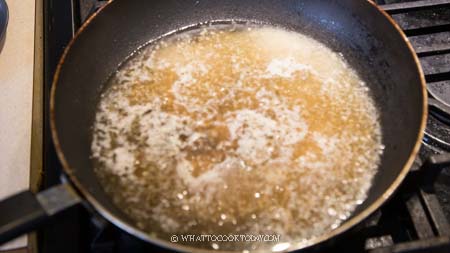 7. Bring to a boil and then add bok choy and seafood mix. Bring back to a boil and then cover and lower down the heat to let it simmer for about 3 minutes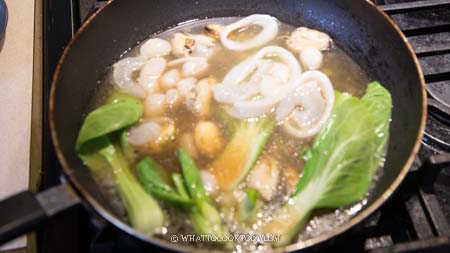 8. Mix cornstarch with water and then gradually add into the gravy and keep stirring until the gravy is thickened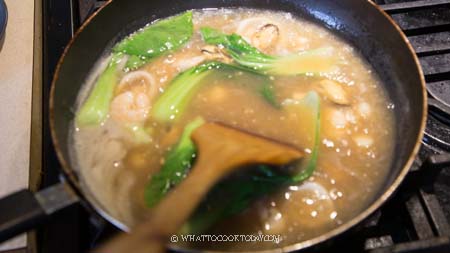 9. Gradually add in the beaten egg and keep stirring for about 30 seconds and turn off the heat. You don't want to overcook the eggs. Have a final taste and adjust seasoning as needed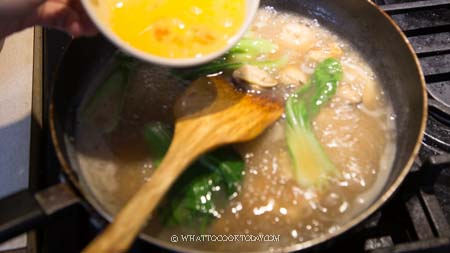 10. Pour the gravy over the fried hor fun and serve immediately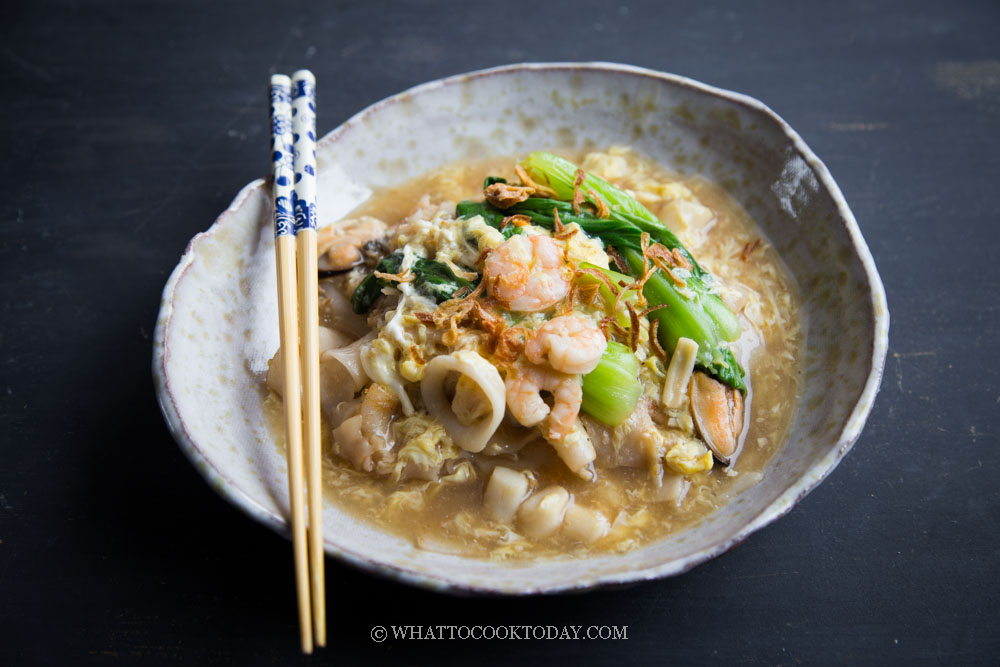 Important tips
1. If the fun noodles you have has been refrigerated, please soften them by steaming them briefly or microwave until they are soft. If you try to stir fry them when they are hard, it will break into tiny pieces
2. Make sure the wok/skillet is hot when you do stir-frying like this
3. Get everything within your reach as stir-frying usually happens quickly
4. Once you pour the eggs in, don't overcook or the gravy won't be silky smooth
It's the same concept with wat tan hor, but instead of kway teow or hor fun noodles, wat tan bee hoon uses deep-fried rice noodle sticks, which gives a nice contrast of texture with the smooth silky gravy.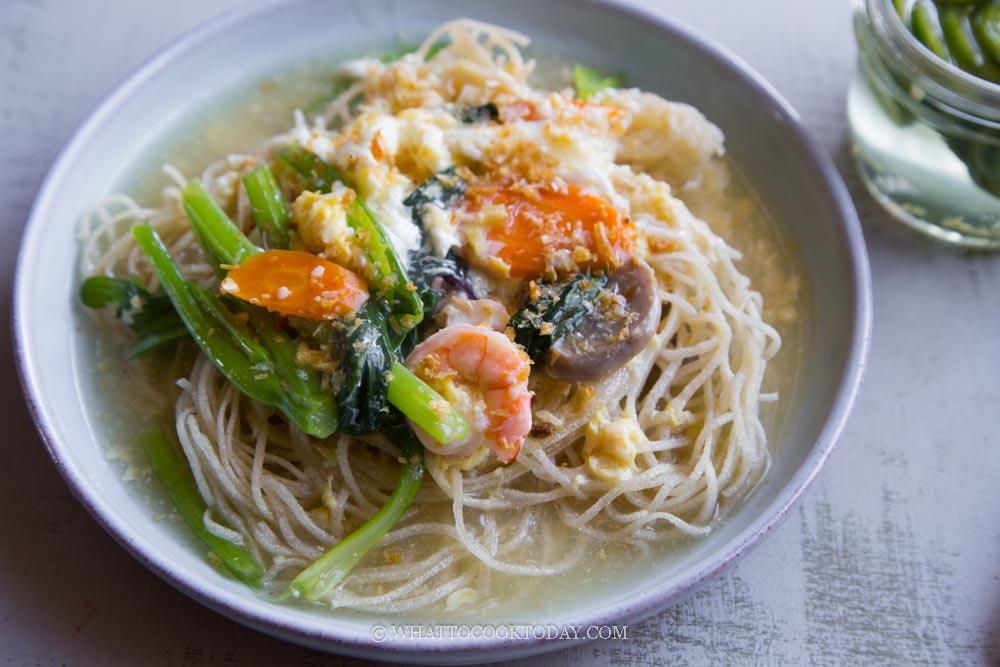 Other Flat Rice Noodles recipes you might like:
KWE TIAU RADNA (THAI STIR-FRIED FLAT RICE NOODLES WITH GRAVY)
INSTANT POT OXTAIL HO FUN NOODLE SOUP
PAD SEE EW (THAI STIR-FRIED RICE NOODLES)
Did you make this wat tan hor recipe?
I love it when you guys snap a photo and tag to show me what you've made 🙂 Simply tag me @WhatToCookToday #WhatToCookToday on Instagram and I'll be sure to stop by and take a peek for real!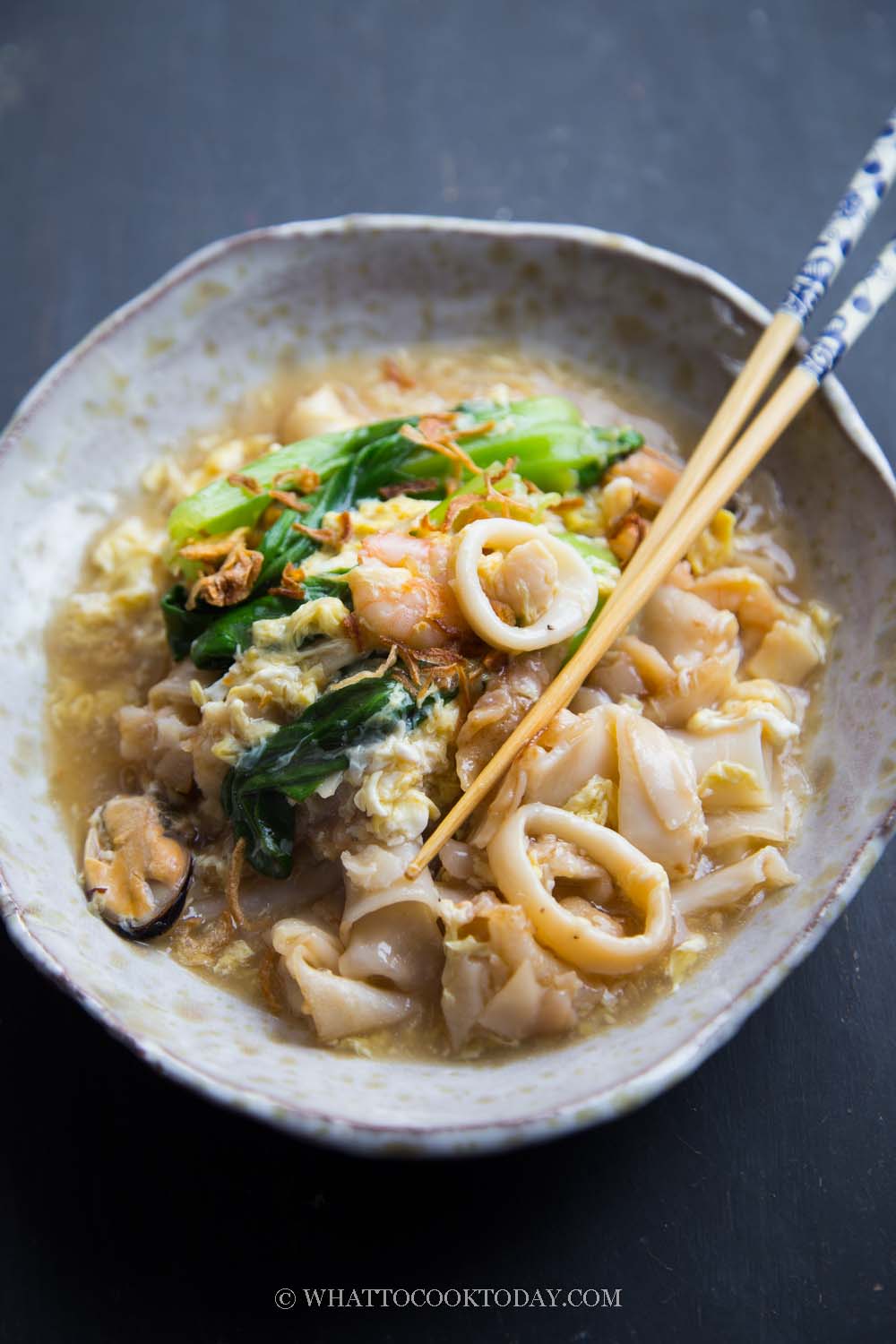 This post was last published in 2018 and has been updated with new photos and improved techniques and recipe on March 17,2022.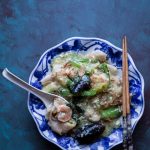 Wat Tan Hor Fun (Cantonese Fried Flat Rice Noodles with Egg Gravy)
Ingredients
500

gr

hor fun/kway teow

fresh or refrigerated

Cooking oil for frying bee hoon
For gravy:
1

Tbsp

cooking oil

3

cloves

garlic finely minced

1

inch

ginger grated

800

ml

chicken broth

100

gr

bok choy or greens of your choice

2

large eggs beaten
Protein: (you can use whatever you like)
Serve with: (optional)
Instructions
Cooking the fun noodles:
You can make your own hor fun/kway teow. I use store-bought this time and it's a refrigerated pack so the rice noodles are hard, which is normal. I usually steam them for 5 minutes or so until they are softened and let them cool down. Toss them in 1 tablespoon of soy sauce and set aside. You don't want to stir fry them when they are hard as they will break into little pieces

Heat a wok or skillet over high heat. Add 1 tablespoon of oil and then add 1/3 of the rice noodles and try to lay them in one layer. Let it cook undisturbed for about a minute or so to develop that "char" spots here and there. Then gently flip over, drizzle a bit of oil on the side and let it char for another minute or so. Remove from the wok/skillet. Add the next batch and drizzle oil on the side again and repeat the same process. We just want to char them, not burnt them 😉

Portion the noodles into a large serving platter (for family-style sharing) or individual serving plate
Making the egg gravy:
Preheat a large skillet or a wok. Add 1 Tbsp of cooking oil. Saute garlic and ginger for about 1 minute. Add the chicken broth and seasonings. Bring to a boil and then add bok choy and seafood mix. Bring back to a boil and then cover and lower down the heat to let it simmer for about 3 minutes

Mix cornstarch with water and then gradually add into the gravy and keep stirring until the gravy is thicken

Gradually add in the beaten egg and keep stirring for about 30 seconds and turn off the heat. You don't want to overcook the eggs. Have a final taste and adjust seasoning as needed

Pour the gravy over the fried hor fun and serve immediately
Recommended products:
Nutrition
Serving:
1
serving
|
Calories:
937
kcal
|
Carbohydrates:
153
g
|
Protein:
13
g
|
Fat:
28
g
|
Saturated Fat:
3
g
|
Polyunsaturated Fat:
8
g
|
Monounsaturated Fat:
16
g
|
Trans Fat:
1
g
|
Cholesterol:
114
mg
|
Sodium:
2809
mg
|
Potassium:
280
mg
|
Fiber:
3
g
|
Sugar:
3
g
|
Vitamin A:
1814
IU
|
Vitamin C:
17
mg
|
Calcium:
105
mg
|
Iron:
3
mg