Cod fish is marinated in wine and Asian seasonings and topped with crispy ginger. Pan-fried Cod Fish with Crispy Ginger is perfect weeknight meal or as part of Chinese confinement food.
Fish is one of my favorite sources of protein. Mom often made sure she had fish on the menu at least twice a week. My other 2 siblings aren't so crazy about fish (especially the one served whole, with the bones and everything). Picking fish flesh off the bone is some sort of weird hobby I have. It's one of the reasons I enjoy eating fish. In Indonesia, and majority of Asian countries, fishes are often served whole. Here in the U.S., fish fillet is the common ingredients.
When I had a confinement after giving birth to both of my kids, this pan-fried cod fish with crispy ginger was one of the dishes my mom made me often.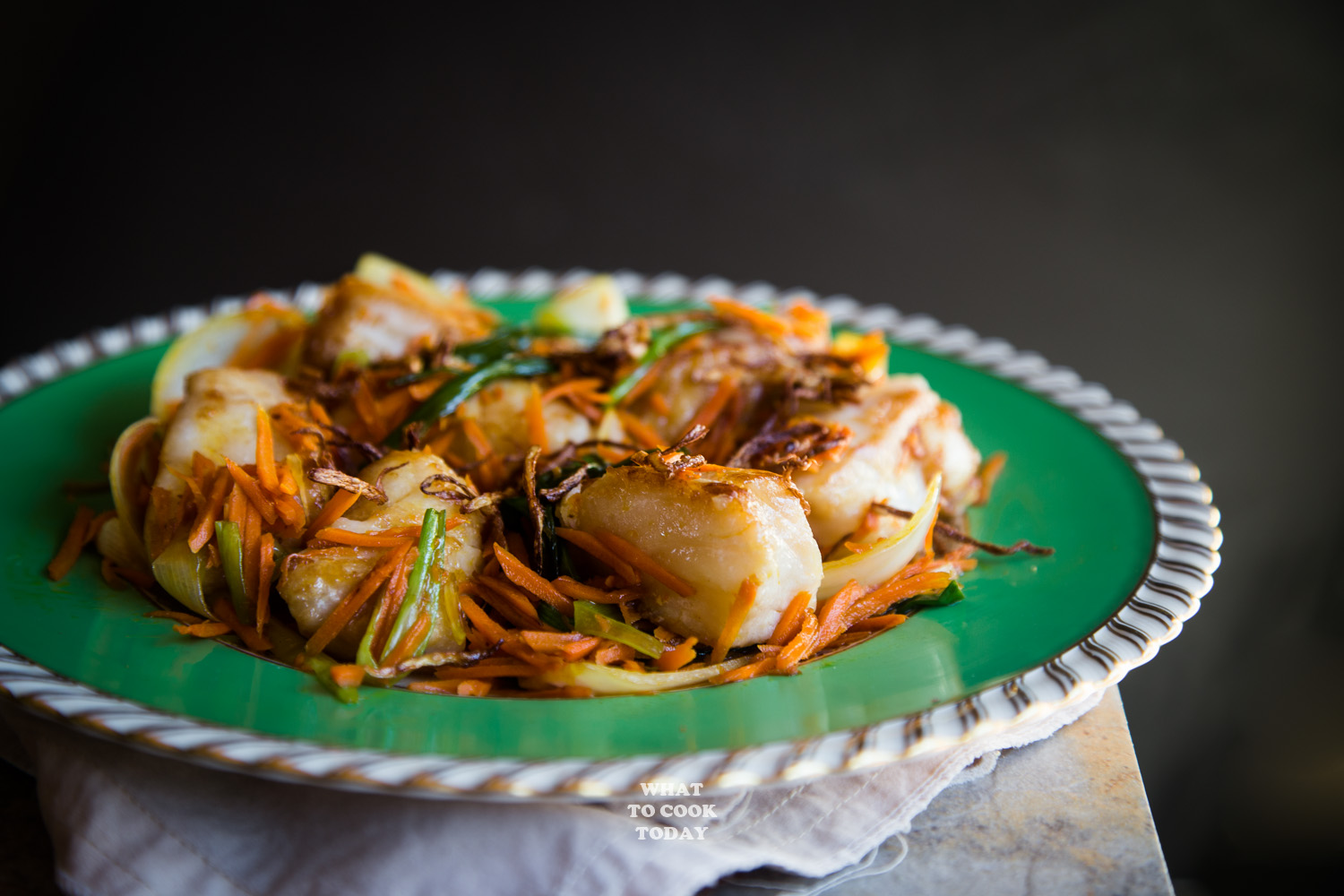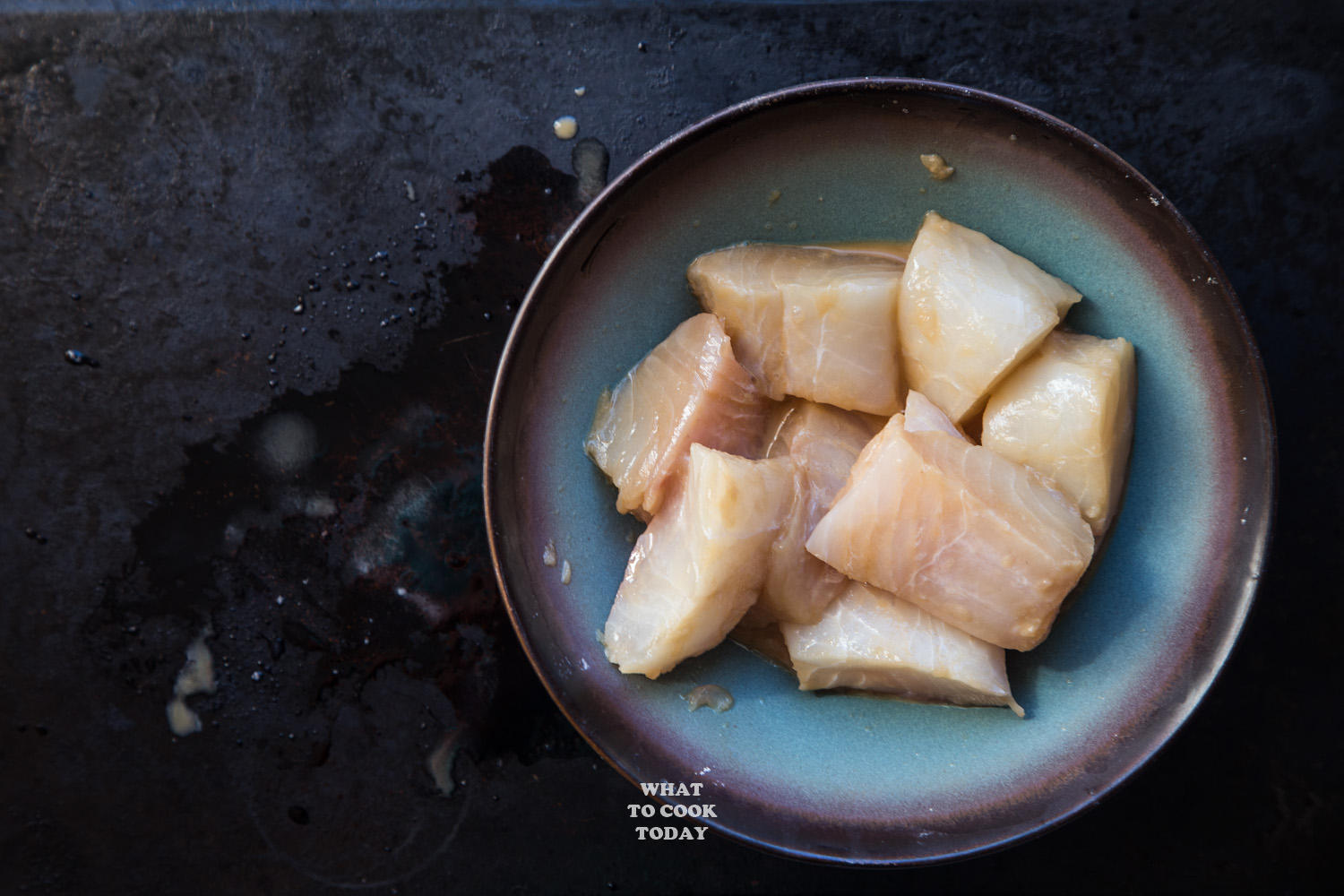 She increased the amount of ginger and wine as part of the confinement practice. I think I've mentioned somewhere in one of my posts that I ate close to 15 lbs of ginger in one month! Holly cannoli! At some point, I was getting really sick of it and then mom thinly sliced them and pan fry to make them crispy! That really makes it more tolerable!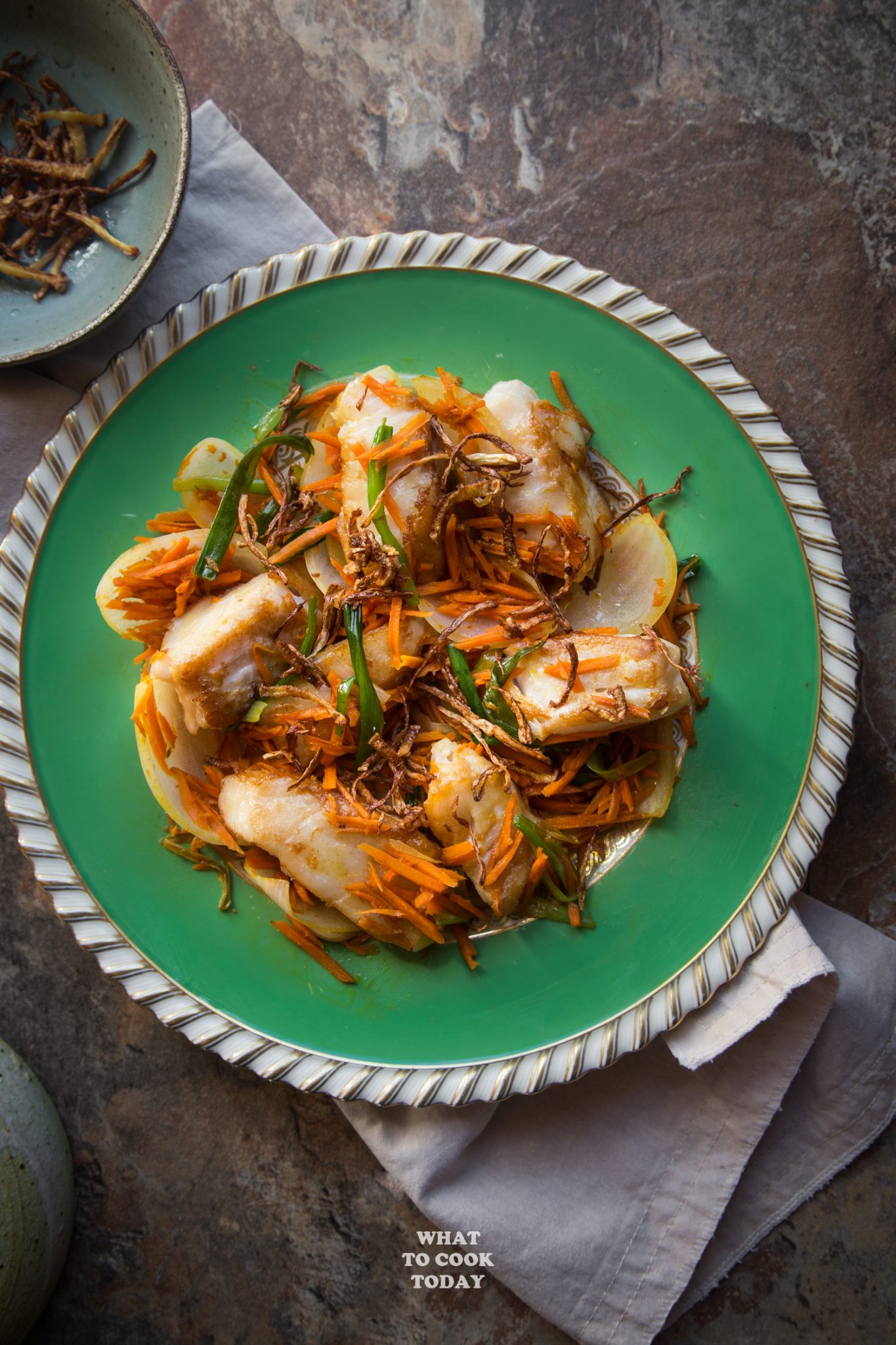 I like to use more ginger, especially during this cold months because it helps to keep the body warm. Who would have thought I would say that!! I swore to God that I would never eat ginger anymore after confinement, but oh well! I guess I didn't keep that promise!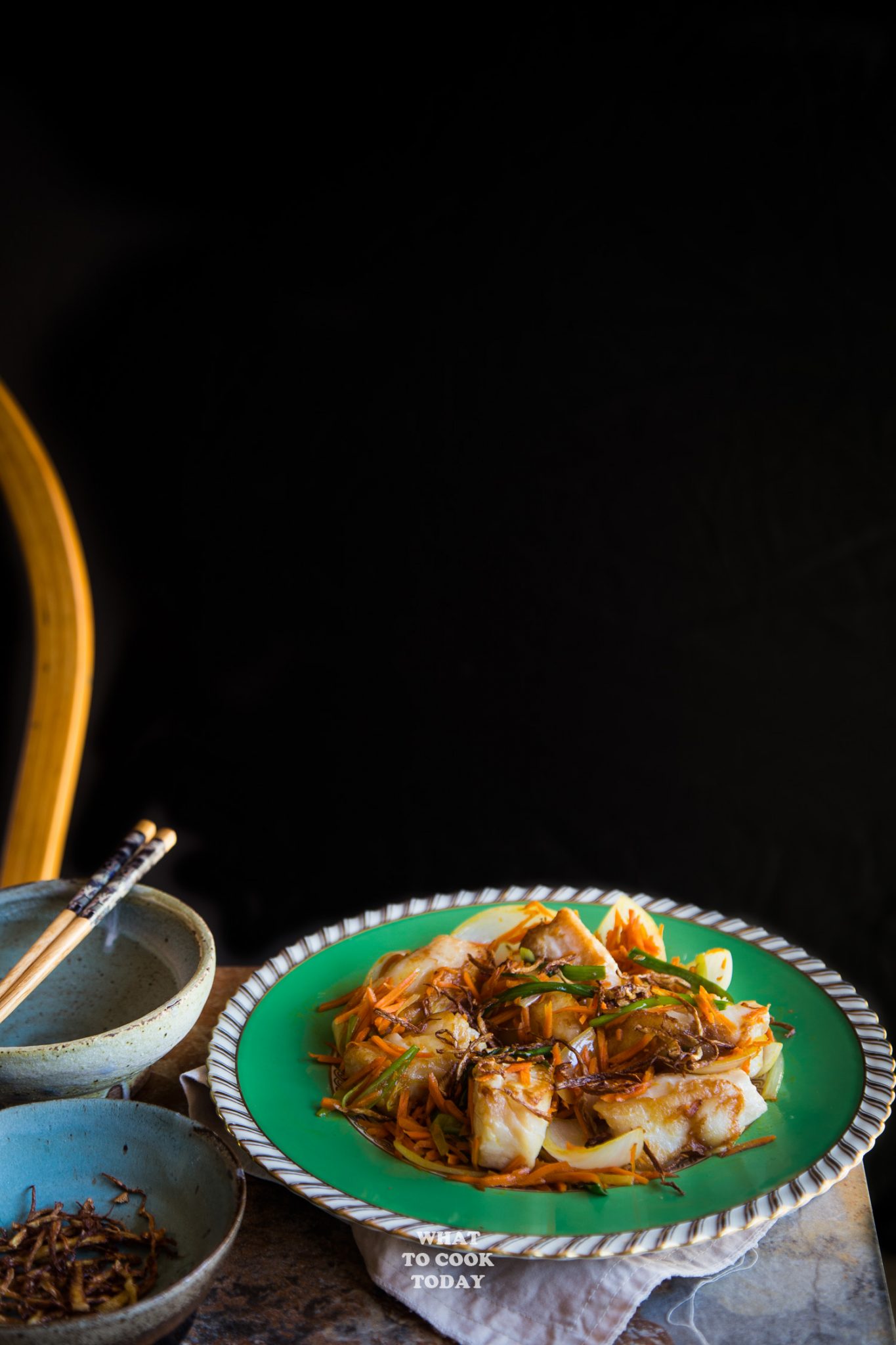 This pan-fried cod fish with crispy ginger is so easy and quick to make. The seasonings and ingredients just comes together perfectly. It's perfect as weeknight meal or for those who are looking for ideas to include in their confinement food.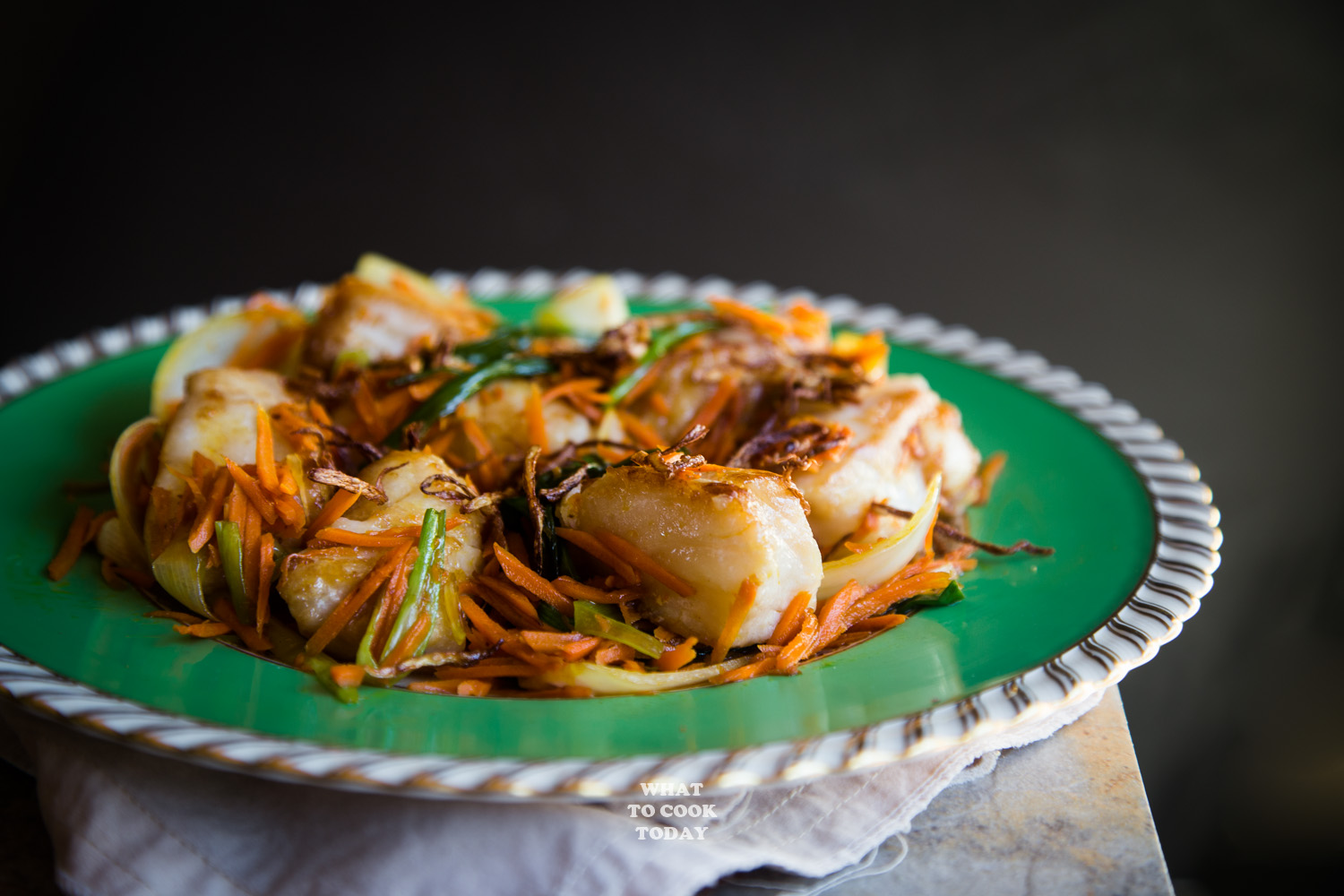 *This post contains affiliate links, which support this site at no extra cost to you

Pan-fried Cod Fish with Crispy Ginger
Ingredients
500

gr

cod fish fillet

cut into large chunks

1

Tbsp

cooking oil

1

Tbsp

sesame oil

50

gr

fresh ginger (increase amount to 100 gr if preparing this for confinement diet)

peeled and thinly sliced into strips

1

large onion

cut into wedges

1

stalk green onion

cut into 3-inch pieces

1

small carrot

peeled and shredded
Instructions
Mix the cooking oil and sesame oil together. Set aside. Place the marinade ingredients in a large bowl. Add the fish and gently toss to coat the fish with marinade for 10 minutes

Preheat 1 Tbsp of the sesame oil mixture in a non-stick skillet. Pan-fry the fish until both sides are lightly golden brown. Remove from the heat. Add another 1 Tbsp of oil. Pan fry the ginger until they are crispy. The thinner you cut the ginger, the crispier they will get. Remove from the oil into an absorbent paper towel. In the same oil, add in onion and saute until they are soft, about 3 minutes. Add the carrot, and green onions, saute for another minute. Deglaze the skillet with 1 Tbsp of wine followed by the soy sauce. Add the fish pieces and gently stir to coat the fish with the seasonings. Remove from heat into a serving platter. Top with crispy ginger and serve immediately
CHECK OUT other SEAFOOD RECIPES