Delicious silky smooth rice porridge (congee) cooked with pork and century eggs are super popular in Asia.
Porridge or congee is one of my favorite to-go meal when I don't want to think much of what to feed the family. Most Asians can eat congee for breakfast, lunch, or dinner!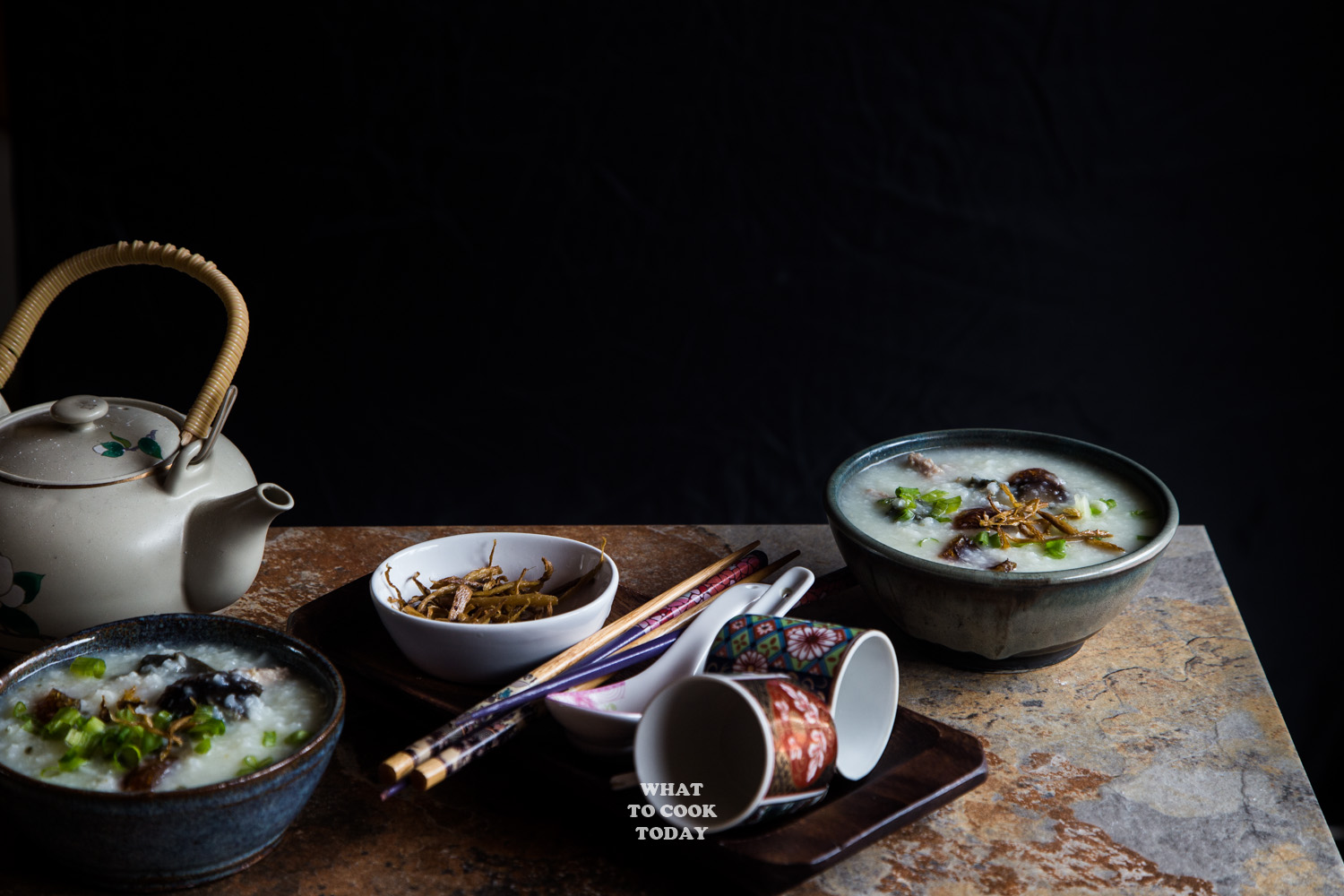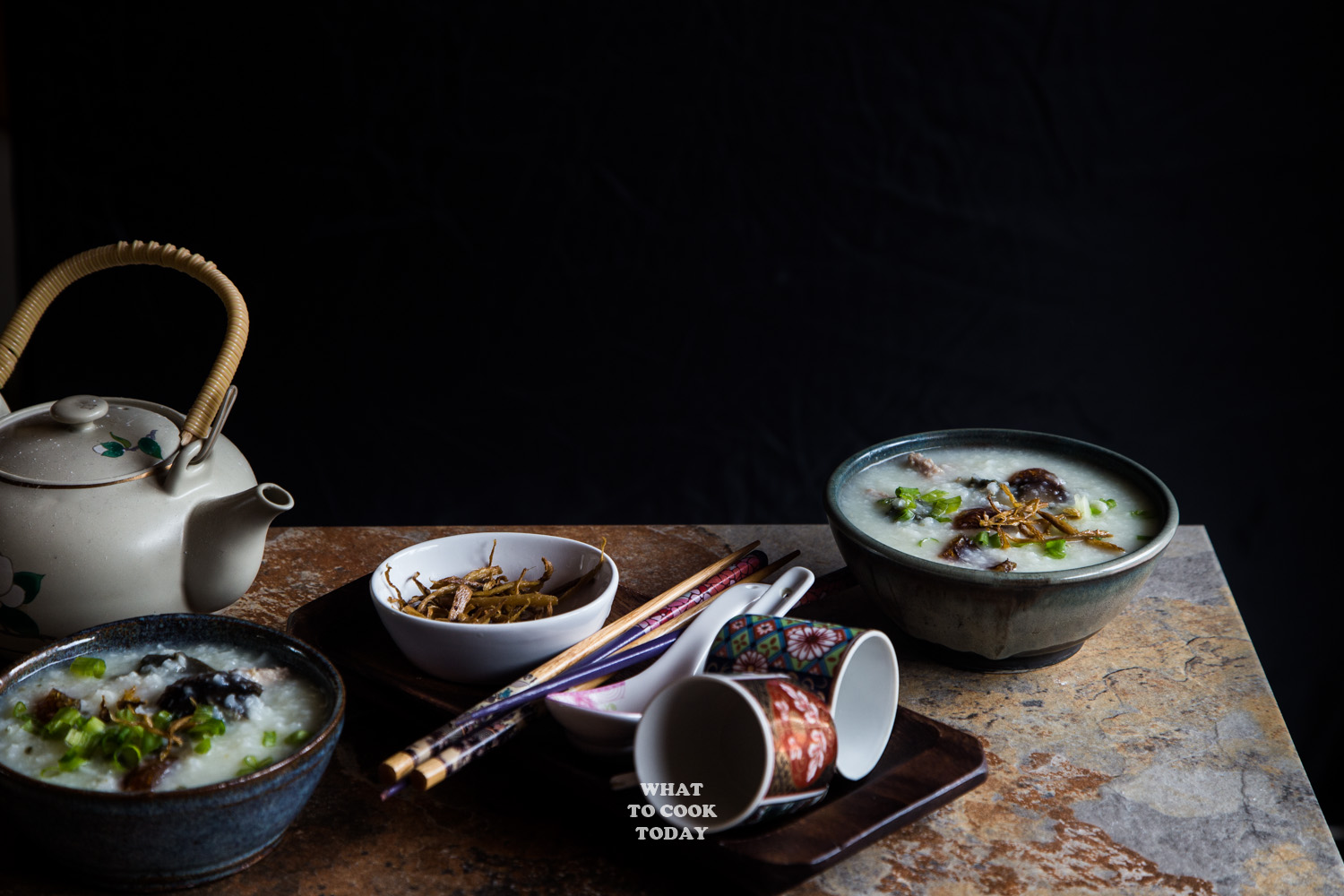 One of my kids does not like century egg (pi dan), but one of them LOVEEE it so much! It's so funny how I can have two kids that has a completely opposite personality when it comes to food 🙂
Century eggs though, is another ingredient besides shrimp paste, that you either like it or you don't. You can read more about it here. I always order Pork and century egg congee when we go dim sum and I used to be able to enjoy the whole bowl on my own, but now my boy has claimed the whole bowl!
I wish I could have a bowl now!

Pork and century egg congee (Bubur pitan)
Ingredients
Instructions
Making the crispy ginger:
Preheat oil in a small frying pan. When the oil is hot, add the ginger in and lower the heat so they don't get burn before they get crispy. Fry for about 5 minutes or so until they turn crispy. The thinner you cut them, the faster they get crispy. Remove from the oil to an absorbent paper towel and set aside
Making the pork balls:
Mix all the ingredients together and place them in the refrigerator for about 30 minutes. Wet both of your hands and form the meat paste into balls and set them aside or you can use two spoons to roughly form the balls, it won't be perfectly round, but it doesn't matter really!
Cooking the rice porridge:
It is not necessary to rinse the rice unless it says so on the package. Pour chicken stock in a pot. Bring it to a boil and add the rice and bring it back to a boil. Lower the heat and cook over medium heat for about 25-30 minutes, stirring every now and then until the rice has thickened to the consistency you want

Add pork balls and continue to cook until the pork turns color and fully cooked. Then stir in the century eggs and cook for another minute. Turn off heat

Garnish with green onion, couple drops of sesame oil, 1/2 tsp of white pepper powder and topped with crispy ginger
You might like this recipe with century eggs too