Learn how to make this easy and delicious Chinese spicy sauce that you can use to dress wontons or pretty much any dumplings or food you like. The spicy wonton sauce is inspired by Din Tai Fung restaurant.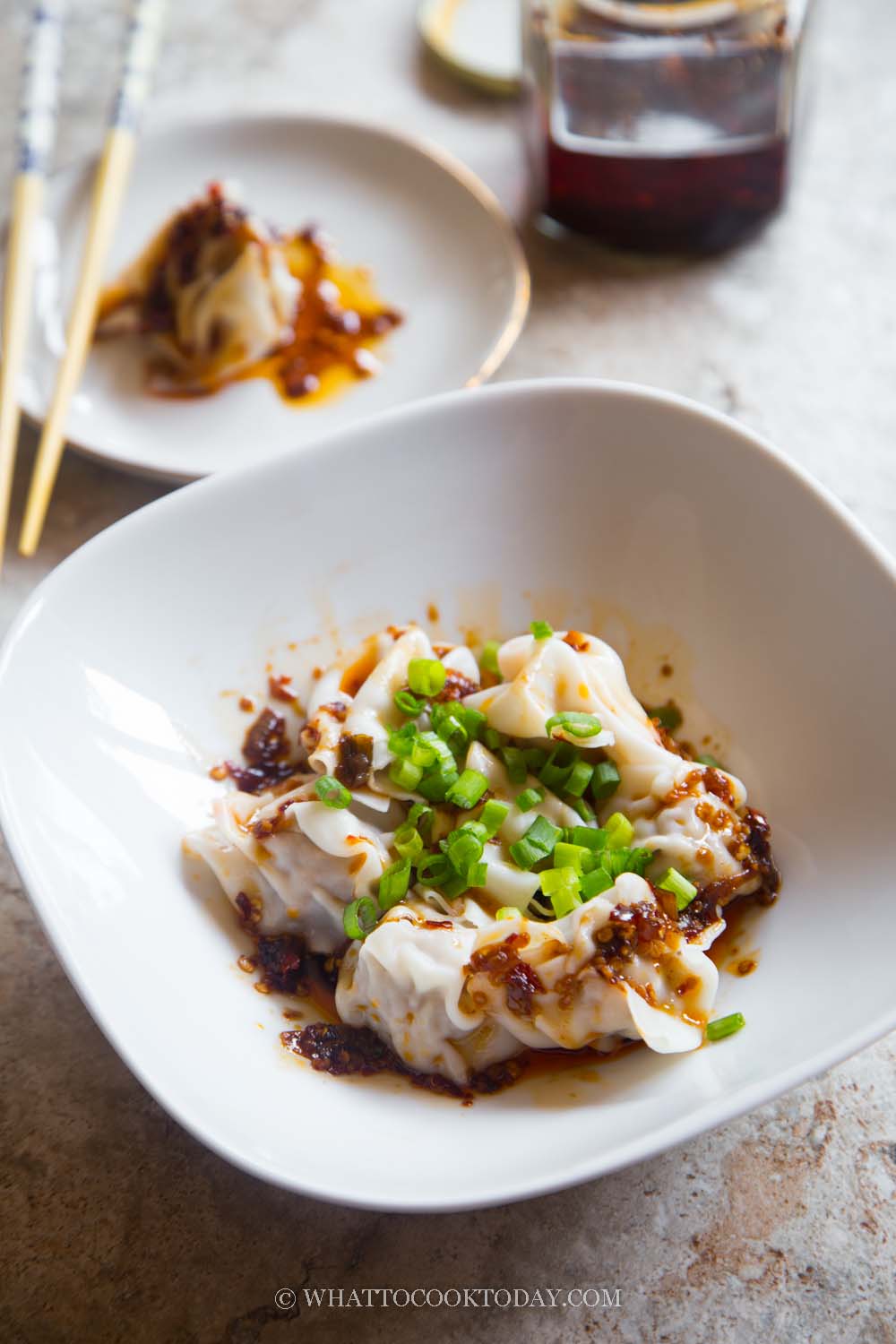 I guess I'm on the roll with making of the Din Tai Fung's popular dishes at home. I didn't make the wontons from scratch this round, but you can certainly make them from scratch using this wonton recipe. I really like that wonton recipe but just don't feel like making any that day. I just want something quick. The spicy sauce doesn't take long at all to make.
How to make Din Tai Fung Spicy Wonton Sauce
1. Place all ingredients for the spicy sauce in a saucepan or skillet. Cook over medium heat to bring it to sizzle and then lower the heat and keep stirring to let the sugar melts and take care not to burn the chili flakes and garlic. Cook for about 5 minutes and then remove from the heat. Have a taste and adjust seasonings as needed. It should be spicy, savory, with just a hint of sweetness and tang


2. I bought store-bought pork and shrimp wontons. Bring water to a boil and cook according to the instructions on the package.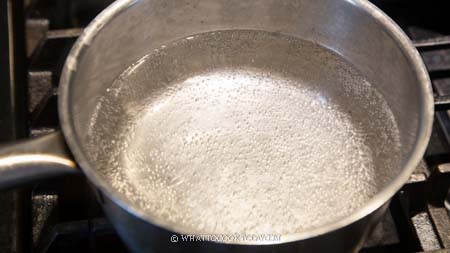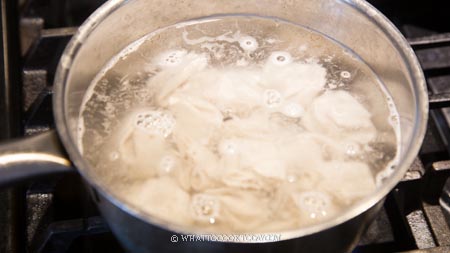 3. When they are done, remove from the pot and submerge briefly in cold water to stop the cooking process and then drain off water

4. Drizzle the spicy chili sauce on the wontons. The amount is up to you. I think about 10 wontons with 1-2 Tbsp of the spicy wonton sauce is a good start. You can always adjust to your preference. Toss the wontons with the sauce. Garnish with chopped green onion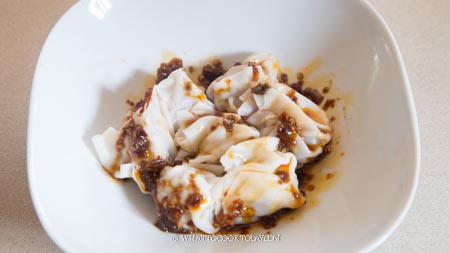 What else goes with the spicy sauce
1. As a tossing sauce
I've used it to toss it with noodles (yummy)
2. As a dipping sauce
I've used it as a dipping sauce with other dumplings
3. As a stir-fry sauce
I've also used it to stir fry noodles and fried rice and it's so good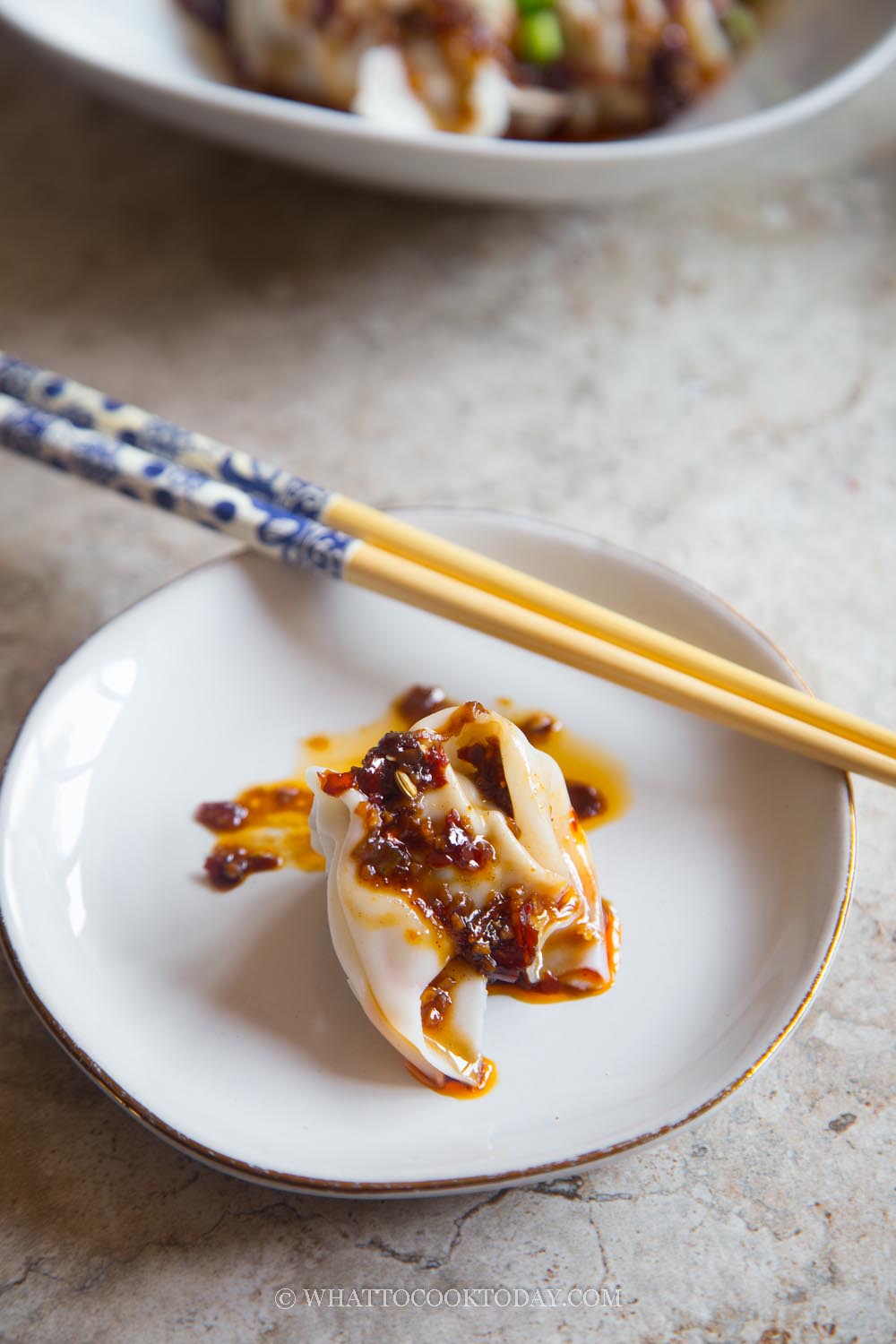 How to store
1. Let the chili sauce cools down completely
2. Transfer to a glass jar with a lid and it can be stored in the fridge for 2-3 weeks

Did you make this recipe?
I love it when you guys snap a photo and tag to show me what you've made 🙂 Simply tag me @WhatToCookToday #WhatToCookToday on Instagram and I'll be sure to stop by and take a peek for real!

You may also like these chili-based condiments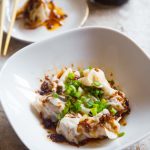 Din Tai Fung Spicy Wonton Sauce
Ingredients
To add last:
2

stalks

green onion

separate white parts from the greens
Can be tossed with:
pork and shrimp wonton

homemade or store-bought
Instructions
Place all ingredients for the spicy sauce in a saucepan or skillet. Cook over medium heat to bring it to sizzle and then lower the heat and keep stirring to let the sugar melts and take care not to burn the chili flakes and garlic. Cook for about 5 minutes and then remove from the heat. Have a taste and adjust seasonings as needed. It should be spicy, savory, with just a hint of sweetness and tang

This can be kept in a glass jar. Let it cools down and keep in the fridge for 2-3 weeks
To serve with wonton:
I bought store-bought pork and shrimp wontons. Bring water to a boil and cook according to the instructions on the package. When they are done, remove from the pot and submerge briefly in cold water to stop the cooking process and then drain off water

Drizzle the spicy chili sauce on the wontons. The amount is up to you. I think about 10 wontons with 1-2 Tbsp of the spicy wonton sauce is a good start. You can always adjust to your preference. Toss the wontons with the sauce. Garnish with chopped green onion
Recommended products: