Traditional Vietnamese steamed cake that is soft, chewy, and bouncy filled with sweet mung bean paste filling. They are also known as Vietnamese husband and wife cake. They are dairy-free and suitable for vegan and vegetarian.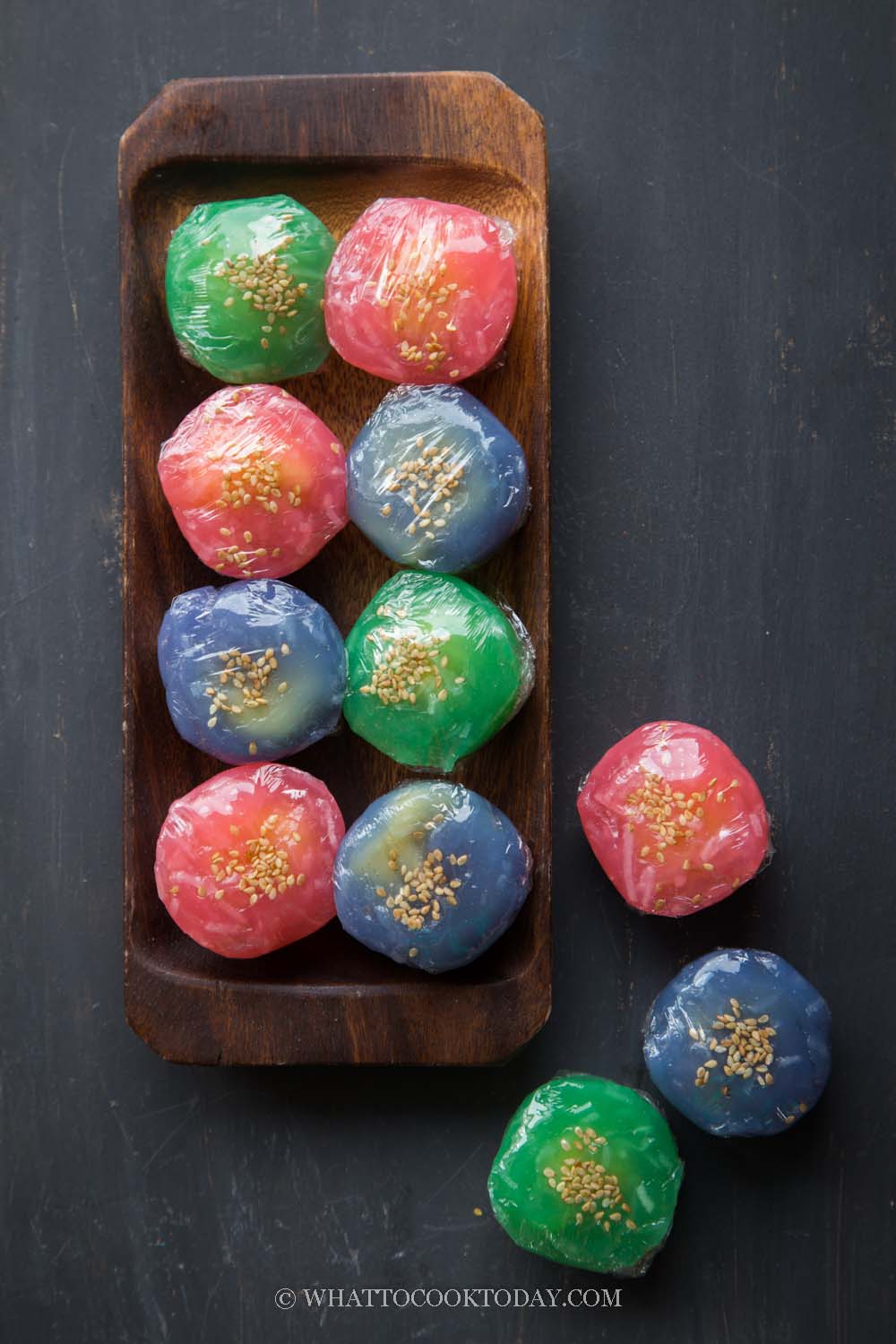 I knew about this Vietnamese tapioca and mung bean cake after I came to the U.S. I was still at college at a time and my sister and I would visit the Asian grocery store owned by a Vietnamese every weekend. We would get some groceries and usually some Vietnamese snacks like Banh Bao, Banh Mi, Vietnamese Spring Roll (Goi Cuon), this banh xu xe/banh phu the, and few others.
Banh is a Vietnamese term for cake,bread, pastries, noodles, crepes, etc in general. What comes after the Banh will tell you more about the food. Such as these: banh mi (Vietnamese baguette), banh canh cua (Crab and shrimp tapioca noodles), banh xeo (Vietnamese sizzling crepes), banh beo (Vietnamese steamed rice cake). You get the idea!
Banh xu xe/banh phu the cake are also known as husband and wife cake and usually seen at a traditional Vietnamese wedding. They are symbols of eternal marriage. The stickiness nature of the cake represents how the couples will stick together through the end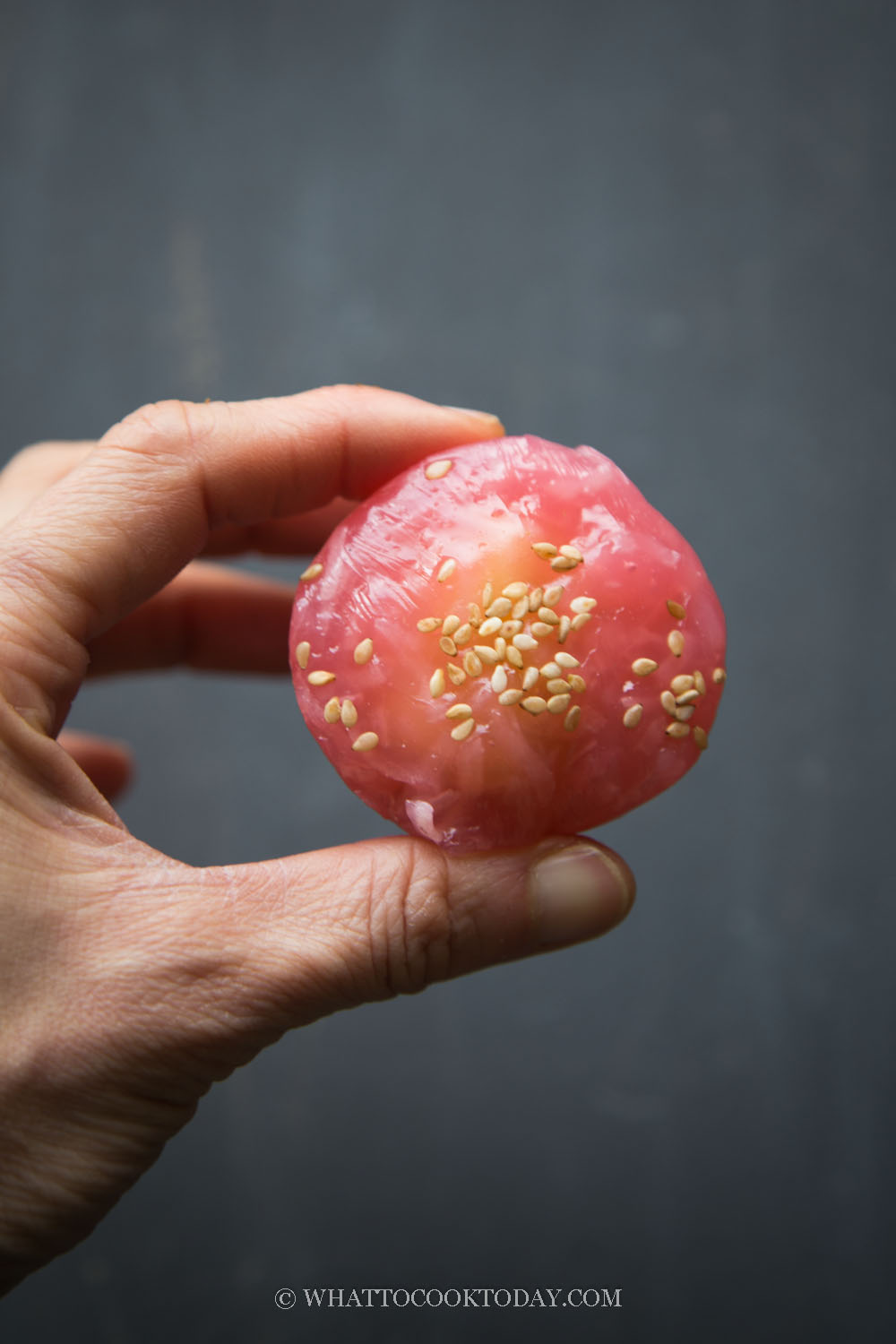 How to easily make banh xu xe/banh phu the from scratch
1. The sweet mung bean paste recipe is here
2. Bring water in the steamer to a boil. Prepare 18 small muffin cups or 9 standard muffin cups or ramekins. Grease with some oil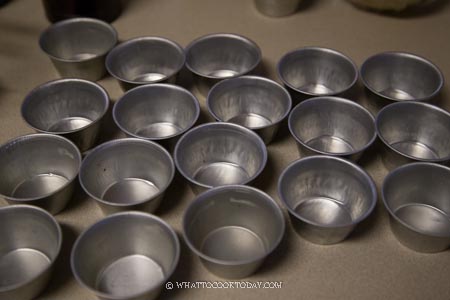 3. Mix tapioca starch, mung bean starch, sugar, water, shredded coconut and oil in a saucepan. If you are only doing one color, add the food coloring here. Stir to combine it well.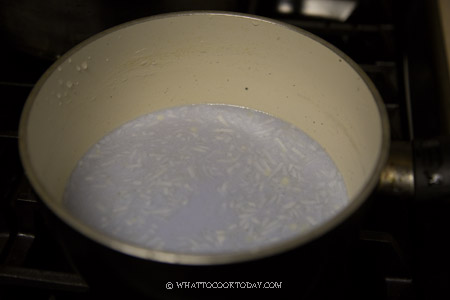 4. Put this on the stove and cook over medium-low heat If you are only doing one color, you can add the food coloring here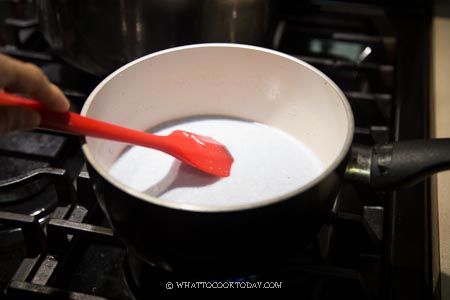 5. Cook until it gradually forms a sticky paste consistency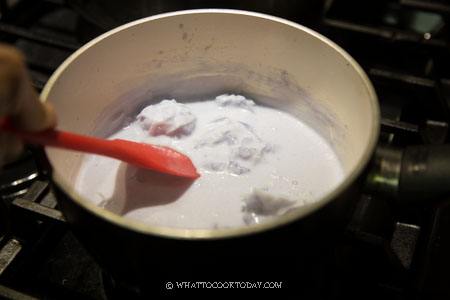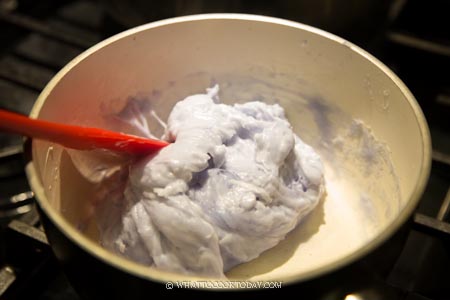 6. Scoop about 1 Tbsp of the paste into the cup. Use a rubber spatula to help you to flatten and spread the dough.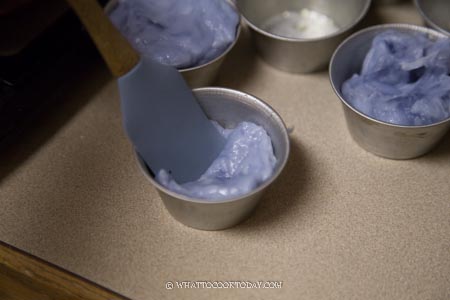 7. Place one mung bean paste ball in the middle.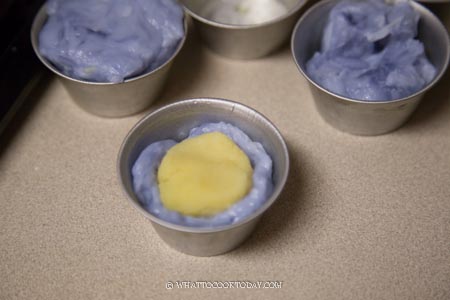 8. Scoop another 1 Tbsp of the paste to cover. Again, use a spatula to help you cover so the filling is enclosed inside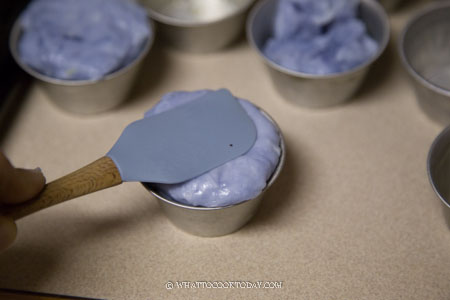 9. Wrap the lid of your steamer with a cloth to prevent water condensations from dripping onto the cake during steaming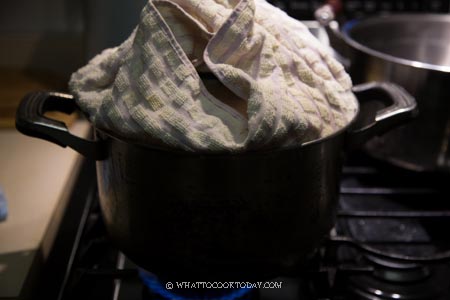 10. Place the muffin cups inside the steamer and steam over high heat for 10-12 minutes for small ones or 15 minutes or longer for large ones. The cake will turn translucent. That's an indication that the cake is cooked through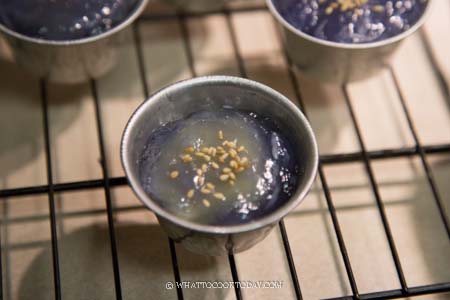 11. Let the cake cool down in the cups. Then use a rubber spatula to help you unmould. Sprinkle with some toasted sesame seeds. I use cling wrap to wrap the cake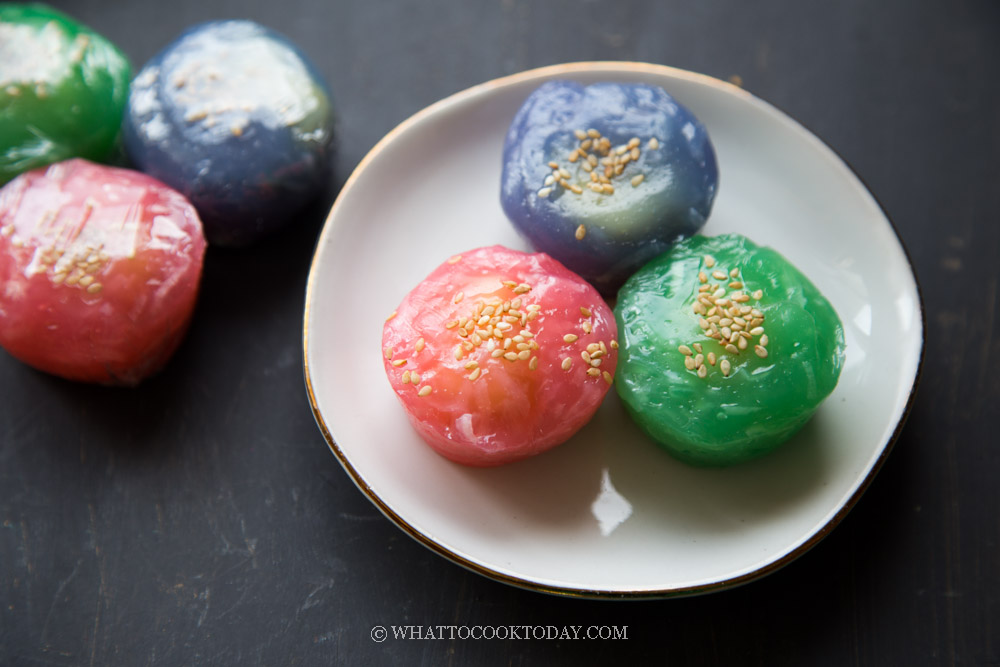 How to store
They can be kept at room temperature for 2-3 days. After that, put them in the fridge or freezer. Simply reheat by removing the cling wrap, and heat until they are warm again before serving. You can use a microwave or a food steamer to do so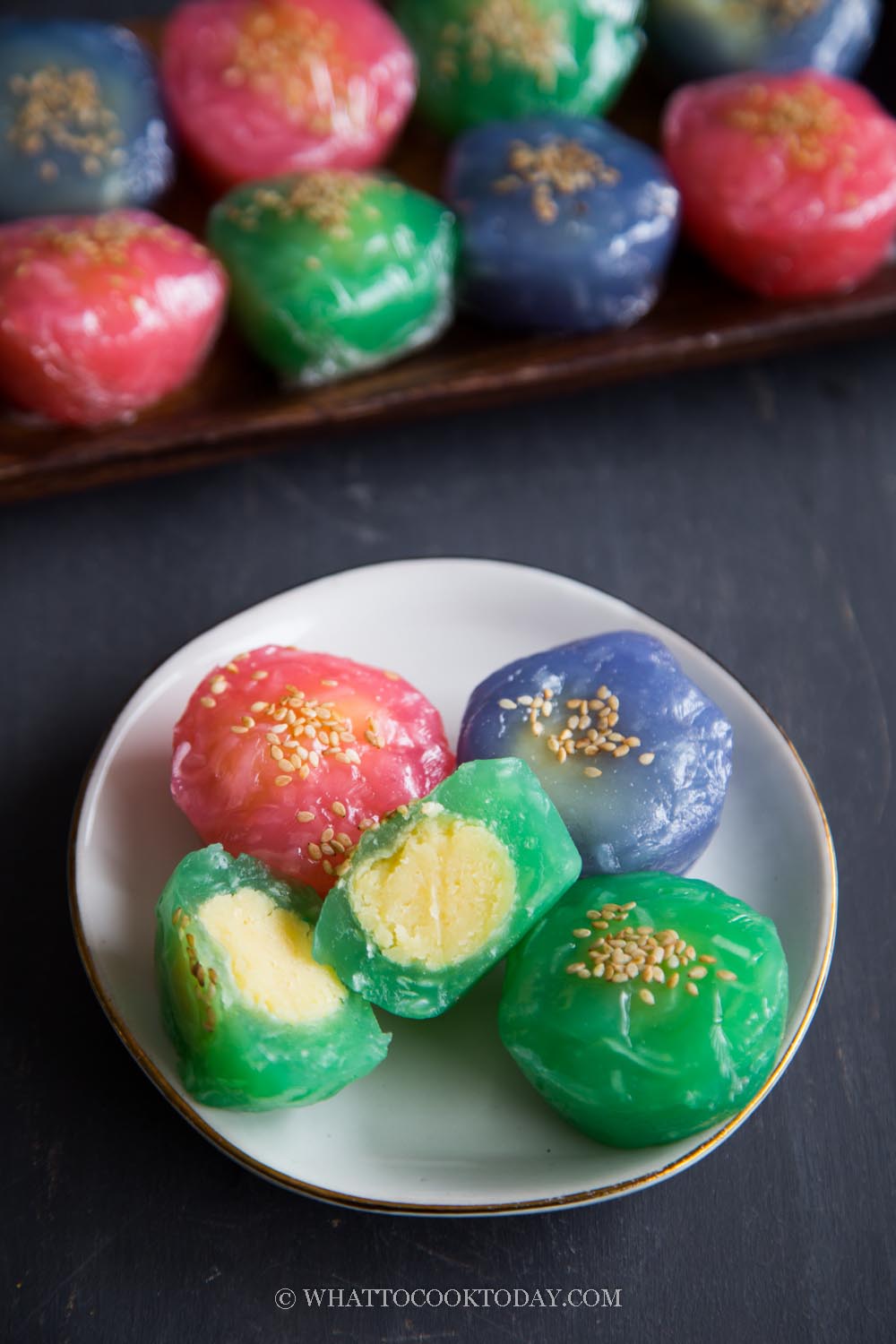 You may also like these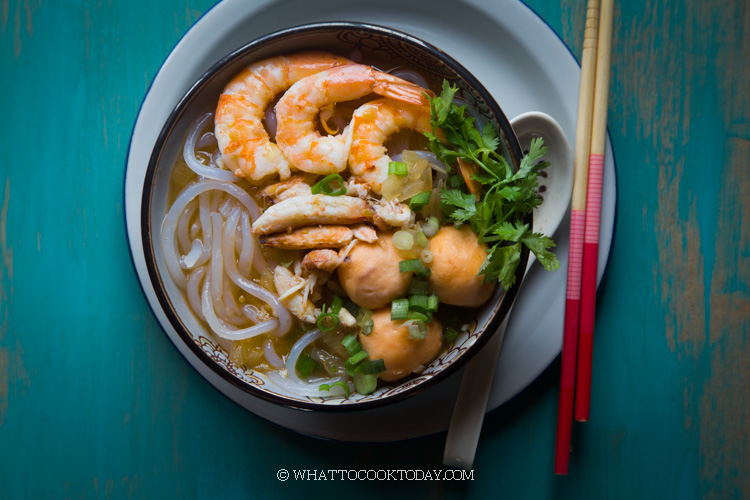 Did you make this banh xu xe/banh phu the recipe?
I love it when you guys snap a photo and tag to show me what you've made 🙂 Simply tag me @WhatToCookToday #WhatToCookToday on Instagram and I'll be sure to stop by and take a peek for real!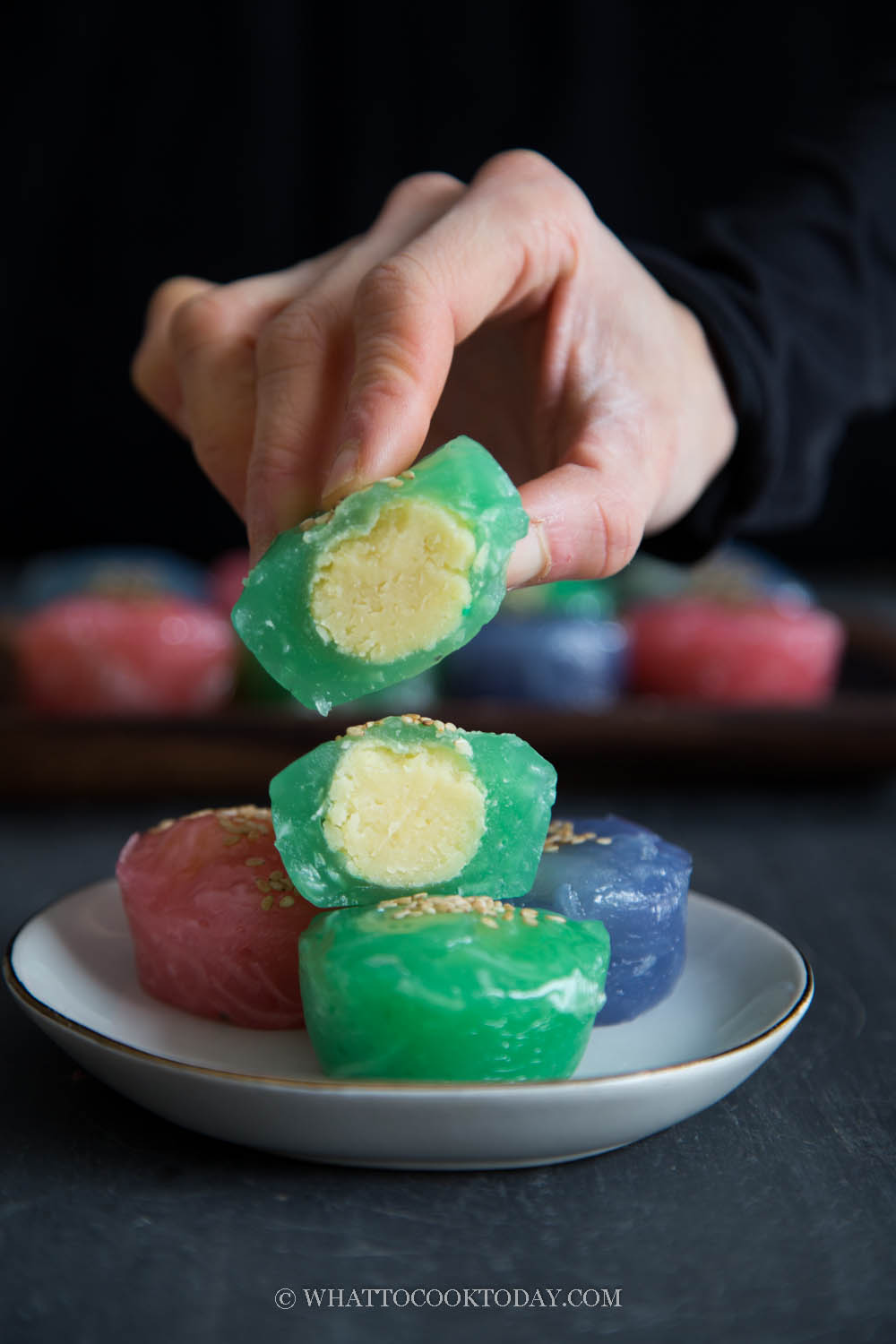 The recipe is adapted from here.
Banh Xu Xe - Banh Phu The (Vietnamese Tapioca Mung Bean Cake)
Ingredients
For the dough:
125

gr

tapioca starch

240

ml

water

1

Tbsp

mung bean starch

you can also substitute with cornstarch

50

gr

sugar

1

tsp

oil

20

gr

shredded young coconut

Food coloring
Sweet mung bean paste filling:
Instructions
Prepare the filling:
Prepare the sweet mung bean paste filling according to the recipe here

Let it cools down completely and then roll into balls. I divide the paste into 18 small balls. You can also made 9 large ones. Cover and let them chilled in the fridge while you make the dough
Prepare the dough:
Bring water in the steamer to a boil. Prepare 18 small muffin cups or 9 standard muffin cups or ramekins. Grease with some oil

Mix tapioca starch, mung bean starch, sugar, water, shredded coconut and oil in a saucepan. Stir to combine it well. Put this on the stove and cook over medium-low heat until it gradually forms a sticky paste consistency

I made 3 different colors and so I roughly divide the dough into 3 equal portions as much as I could. Drop the food coloring of your choice. I use blue and red food coloring, and pandan paste. Stir to combine so the sticky paste picks up the color

Scoop about 1 Tbsp of the paste into the cup. Use a rubber spatula to help you to flatten and spread the dough. Place one mung bean paste ball in the middle. Scoop another 1 Tbsp of the paste to cover. Again, use a spatula to help you cover so the filling is enclosed inside
Steaming:
Wrap the lid of your steamer with a cloth to prevent water condensations from dripping onto the cake during steaming. Place the muffin cups inside the steamer and steam over high heat for 10-12 minutes for small ones or 15 minutes or longer for large ones. The cake will turn translucent. That's an indication that the cake is cooked through
Cool down and wrapping:
Let the cake cool down in the cups. Then use a rubber spatula to help you unmould. Sprinkle with some toasted sesame seeds. I use cling wrap to wrap the cake
Recommended products: