I'm sharing how you can easily prepare, clean, cook chicken liver, and the chicken liver broth in an Instant Pot in this post.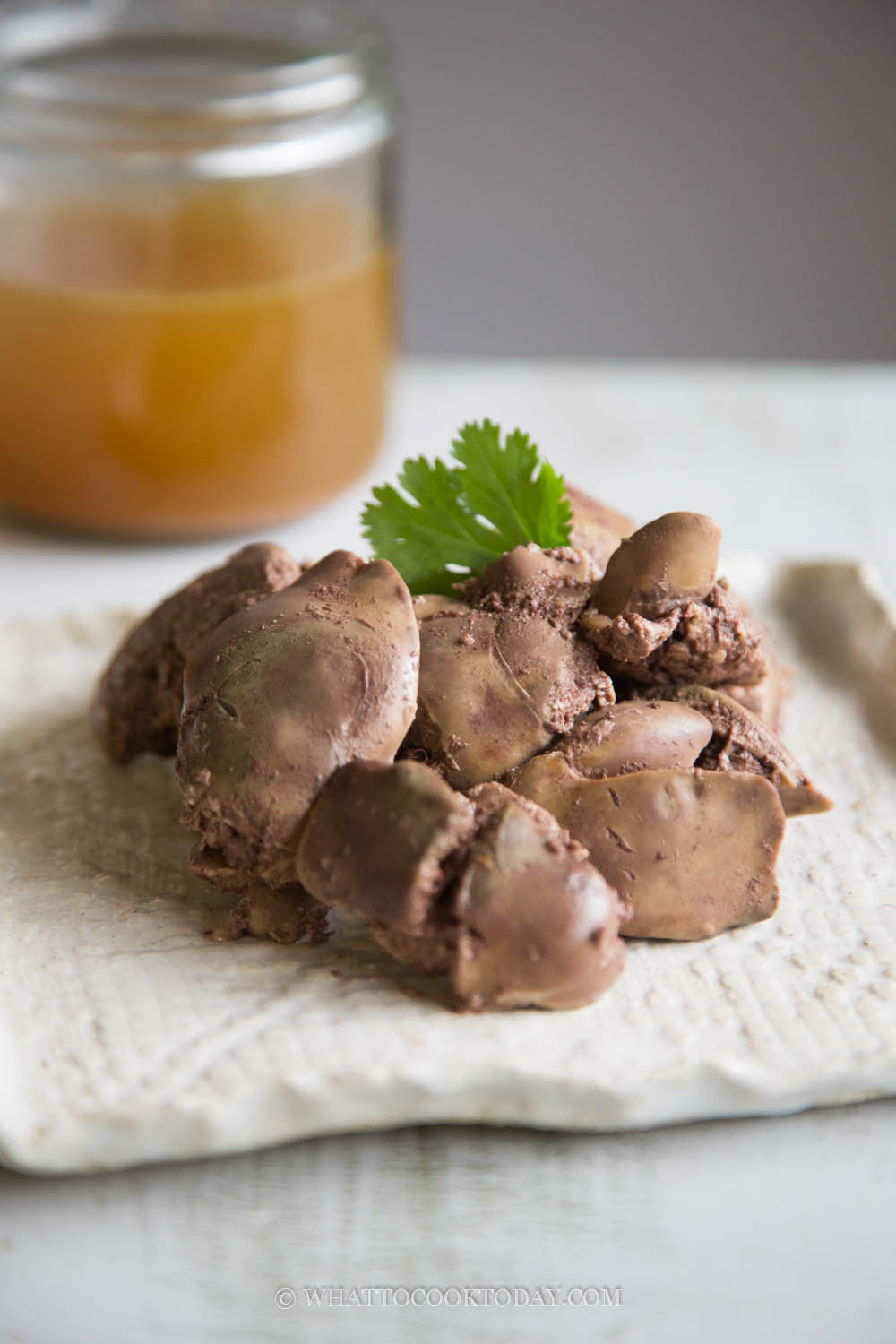 I know the thought of eating offal or organ meats is off-putting for many people, especially here in the U.S. I grew up in Indonesia and like many kids who grew up in Asia, offal is often part of our meals. I can't say everyone eats offal in Asia, but the majority do. I'm actually quite surprised that many people here actually buying offal such as liver and gizzards for their dogs.
Does chicken liver actually taste good?
I enjoy offal meat probably because I was raised with them for one, and they are actually very nutritious and super affordable, compared to regular meat. The liver (of any animal) is one of my favorites. And…no, they don't taste like chicken. They are an acquired taste and texture. You either like them or you don't. As long as you don't overcook them, they are tasty.
How to prepare and clean chicken liver
The good news is, there isn't much to be done when it comes to chicken liver and the chicken gizzards. Unlike pig's kidneys and pig's stomach/maw, which required quite a bit of cleaning before you can use them.
1. Drain off the blood from the container you get the chicken liver in. Briefly rinse with cold water. There isn't really much cleaning to be done when it comes to chicken liver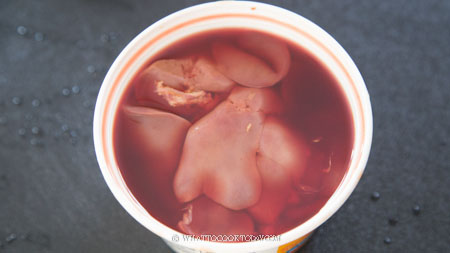 2. Take one liver out and inspect to see if there are any sinew or veins. Simply use kitchen shears or a sharp knife to trim those off. You can also trim off excess fat. The liver is pretty much ready to be used at this point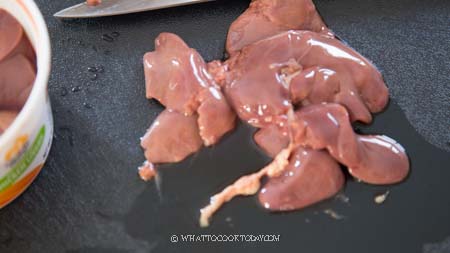 3. You can leave them whole or cut them into smaller pieces to suit the recipe you plan to use. There's all to it on this part
How to pressure cook chicken liver in Instant Pot
1. Pour 1 cup of water into the inner pot of the Instant Pot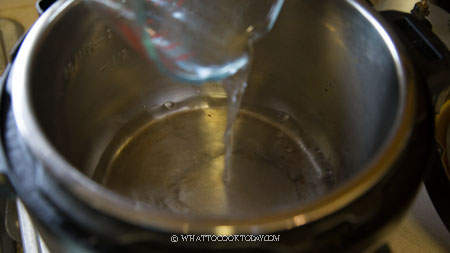 2. Put the cleaned liver pieces, ginger slices, and peppercorns into the inner pot.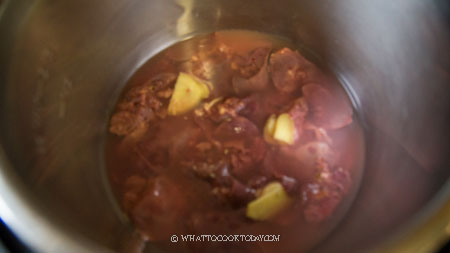 3. Close the lid and turn the steam release valve to "sealing". Press "pressure cooker" and make sure it's on "high pressure". Set the timer to 5 minutes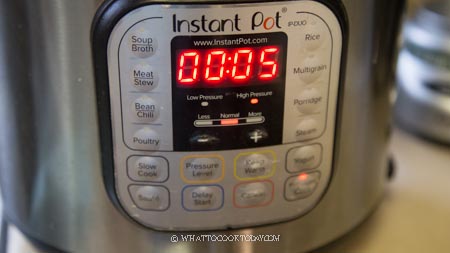 4. When it's done cooking, wait 5 minutes and then release all the pressure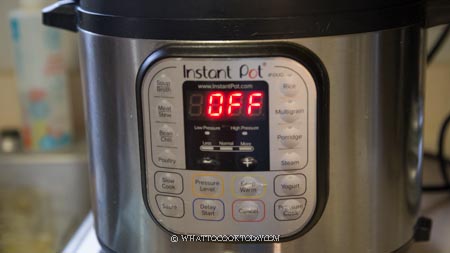 5. Carefully unlock the lids. Use a tong or slotted spoon to remove the cooked liver pieces from the pot. At this point, they are coated in scums (because blood comes out and coagulate as you cook the liver)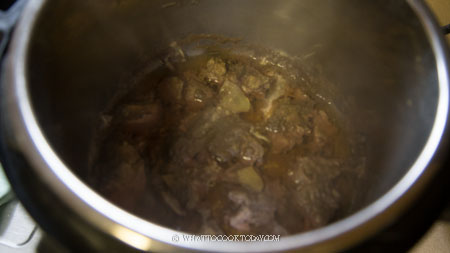 6. Rinse them with cold fresh running water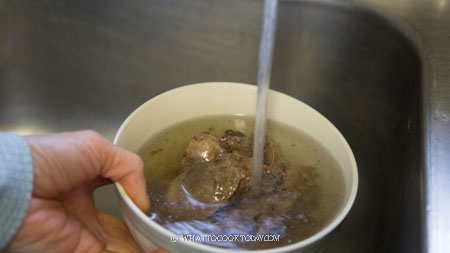 7. The liver pieces are ready to be used in other recipes or consumed as is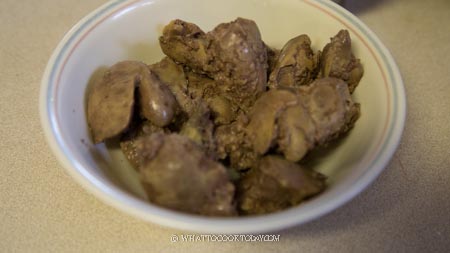 Chicken liver broth
By adding ginger and peppercorns to the broth for cooking really gives the broth a great aroma. It doesn't have that weird strong aroma. The broth itself actually tastes naturally sweet. Simply strain the liquid using a sieve and discard the scums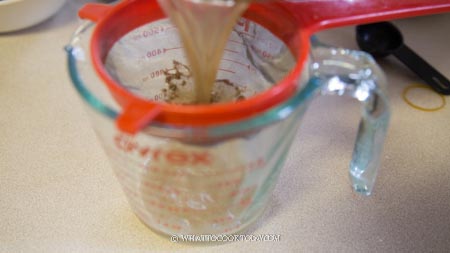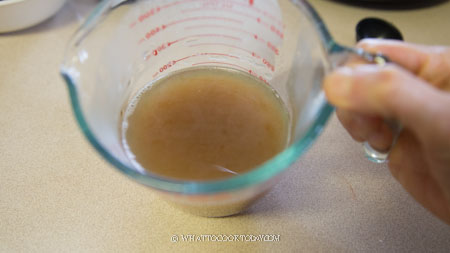 I actually use the broth in cooking to replace chicken broth.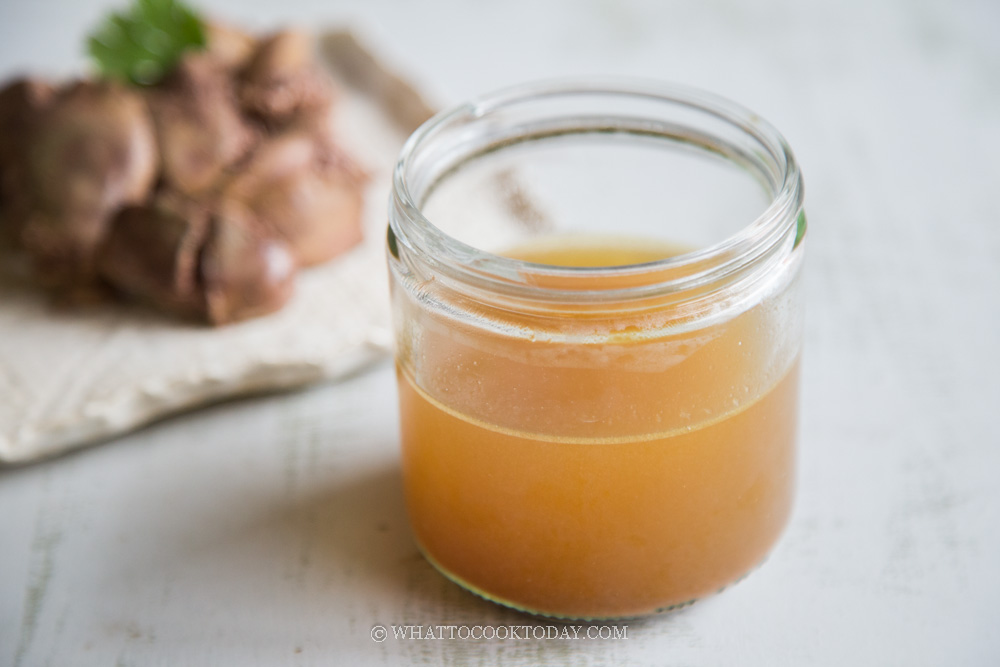 How about soaking the chicken liver in milk?
Some folks will soak chicken liver in milk to get rid of the aroma. Really, I don't find it necessary at all. I don't usually do that with chicken livers as they are pretty mild.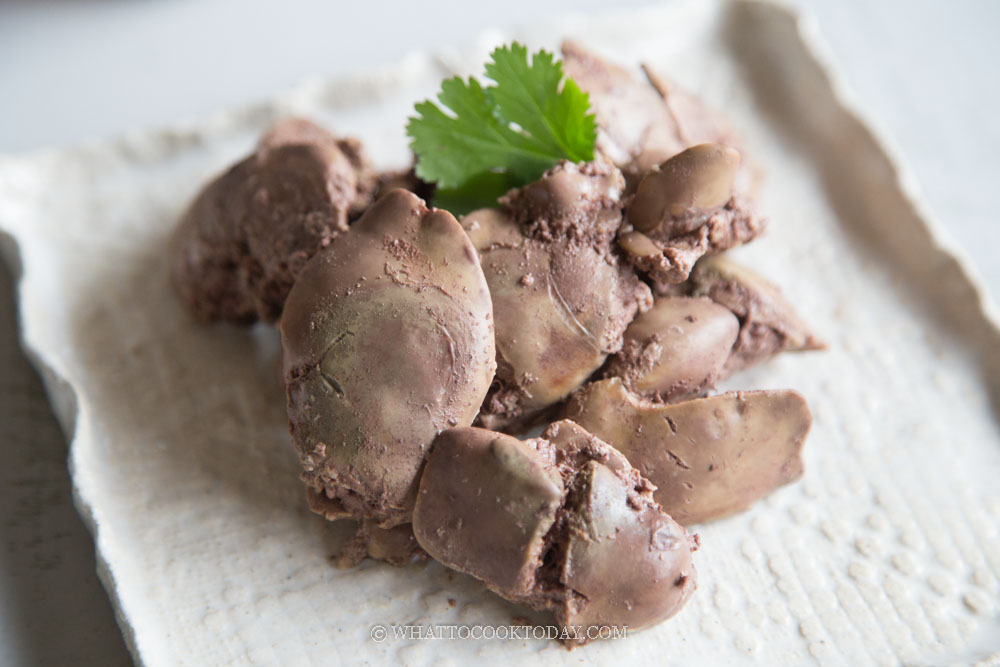 How about leftovers?
Try not to have any leftovers. Chicken livers and other offal in general, turn tough when you overcook them. So I usually don't prepare in a big batch. I cook them on the day and finish them on the same day. I try not to reheat them because they turn rubbery and loose their appeal for me once overcooked. Unless you are using them to make a pate spread, that's a different story.
Did you make this recipe?
I love it when you guys snap a photo and tag to show me what you've made 🙂 Simply tag me @WhatToCookToday #WhatToCookToday on Instagram and I'll be sure to stop by and take a peek for real!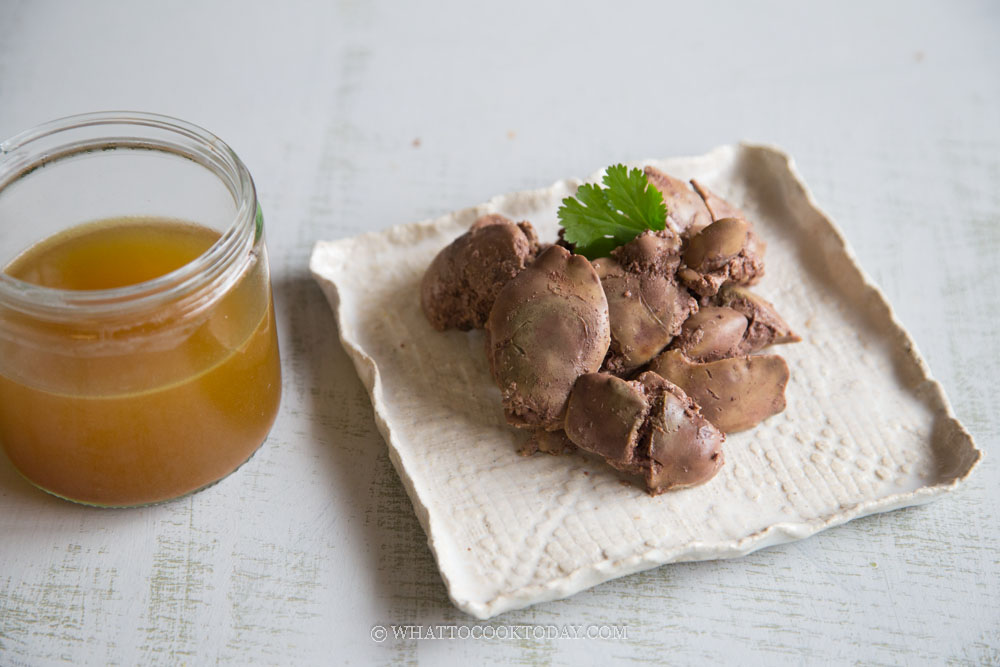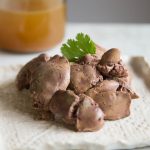 How To Prepare and Pressure Cook Chicken Liver
Ingredients
1

lbs

chicken liver

1

inch

fresh ginger

thinly sliced

1

tsp

white or black peppercorns
Instructions
Prepare the liver:
Drain off the blood from the container you get the chicken liver in. Briefly rinse with cold water. There isn't really much cleaning to be done when it comes to chicken liver

Take one liver out and inspect to see if there are any sinew or veins. Simply use kitchen shears or a sharp knife to trim those off. You can also trim off excess fat. The liver is pretty much ready to be used at this point

You can leave them whole or cut them into smaller pieces to suit the recipe you plan to use
Pressure cook chicken liver:
Pour 1 cup of water into the inner pot of Instant Pot. Put the cleaned liver pieces, ginger, and peppercorns into the inner pot. Close the lid and turn the steam release valve to "sealing". Press "pressure cooker" and make sure it's on "high pressure". Set the timer to 5 minutes and then wait 5 minutes to release pressure

Carefully unlock the lids. Use a tong or slotted spoon to remove the cooked liver pieces from the pot. At this point, they are coated in scums (because blood comes out and coagulate as you cook the liver). Rinse them with cold fresh running water. The liver pieces are ready to be used in other recipes or consumed as is

I usually strain the cooking broth and use them in cooking. Since we are cooking it with ginger and peppercorns, the broth doesn't smell weird. It is actually naturally sweet too
Recommended products: