You will enjoy this Chinese-style chilled cucumber salad inspired by the famous Din Tai Fung restaurant. The recipe is simple, clean-tasting, and refreshing.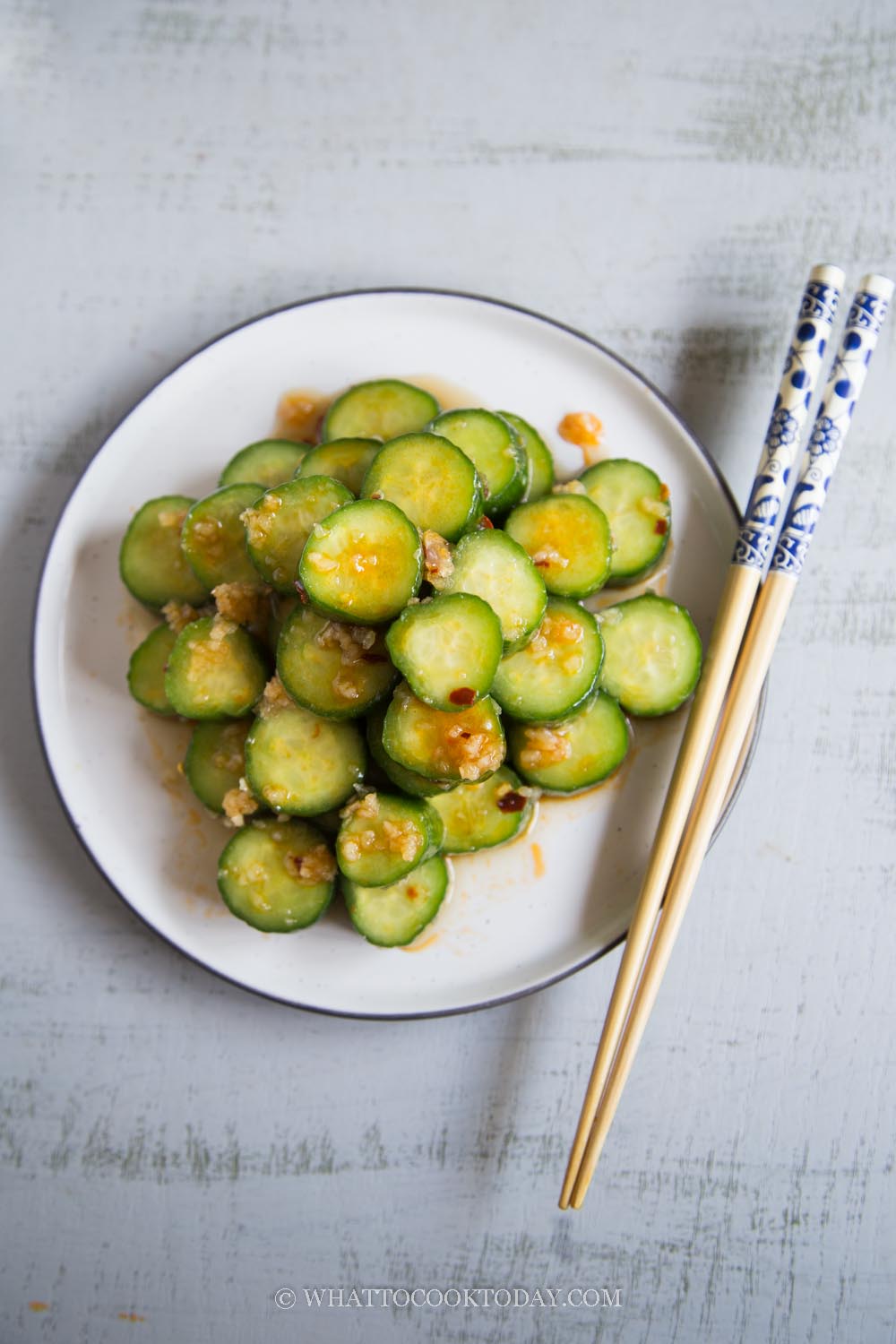 I love munching on cucumbers especially baby cucumbers and Persian cucumbers. They are so crisp and refreshing. With the heatwave that is going on right now, this chilled cucumber salad inspired by Taiwan Din Tai Fung restaurant helps to tame that heat for real! This recipe is very easy to put together
Tips for the best Din Tai Fung cucumber salad
1. Use the right cucumber
I strongly suggest Persian or baby cucumbers. They are perfect for this salad. They are crunchy
2. Use salt to draw out water
Cucumber has high water content and so marinating it with some salt, helps to draw out this excess water to make the cucumber extra crisp
3. Chill in the fridge
You can eat it right after you make it, but it won't be the same if you don't chill it. Chilling it really gives you that refreshing taste and the cucumber has time to absorb the seasoning too. It tastes even better the next day

How to make Din Tai Fung cucumber salad
1. Wash the cucumber and then pat dry. Cut the cucumber into about 1/2-inch thick slices. Try to cut as evenly as possible so every piece is roughly about the same size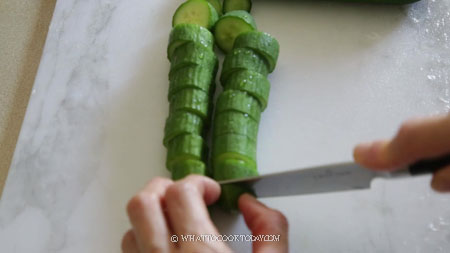 2. Add salt and let it marinate for 1 hour. The salt will draw out water from the cucumber, which will make the cucumber crisp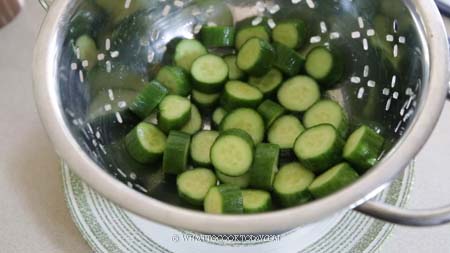 3. Rinse off excess salt with clean water. Pat the cucumber really dry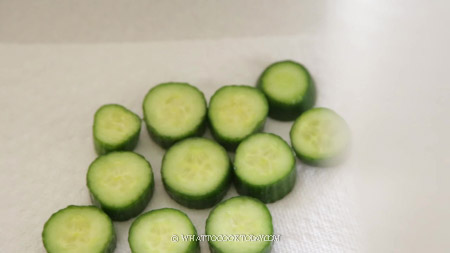 4. Mix all ingredients for seasonings and stir to combine


5. Pour the seasonings over the cucumber. Chill in the fridge for at least one hour if possible. This cucumber salad tastes even better when it's chilled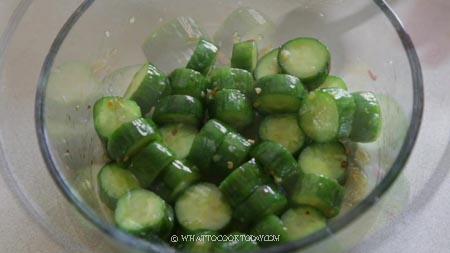 How to store cucumber salad
Simply keep them in the fridge in an air-tight container for up to 3 days max. The longer you keep them, the watery they will get
Did you make this Din Tai Fung cucumber salad recipe?
I love it when you guys snap a photo and tag to show me what you've made 🙂 Simply tag me @WhatToCookToday #WhatToCookToday on Instagram and I'll be sure to stop by and take a peek for real!

You may also like these refreshing salads
Din Tai Fung Easy Cucumber Salad
Ingredients
200

gr

Persian cucumbers

about 2 pieces

½

tsp

salt

1

clove

garlic

finely minced
Seasonings (adjust to your own taste):
Instructions
Prepare the cucumber:
Wash the cucumber and then pat dry. Cut the cucumber into about 1/2-inch thick slices. Try to cut as evenly as possible so every piece is roughly about the same size

Add salt and let it marinate for 1 hour. The salt will draw out water from the cucumber, which will make the cucumber crisp

Rinse off excess salt with clean water. Pat the cucumber really dry
Prepare seasonings:
Mix all ingredients for seasonings and stir to combine
Putting everything together:
Pour the seasonings over the cucumber. Chill in the fridge for at least one hour if possible. This cucumber salad tastes even better when it's chilled