Nasi Kuning (Indonesian Turmeric Rice) – Learn how to make easy and aromatic turmeric rice or what we call nasi kuning in Indonesia. Can be made on the stove, rice cooker, and pressure cooker.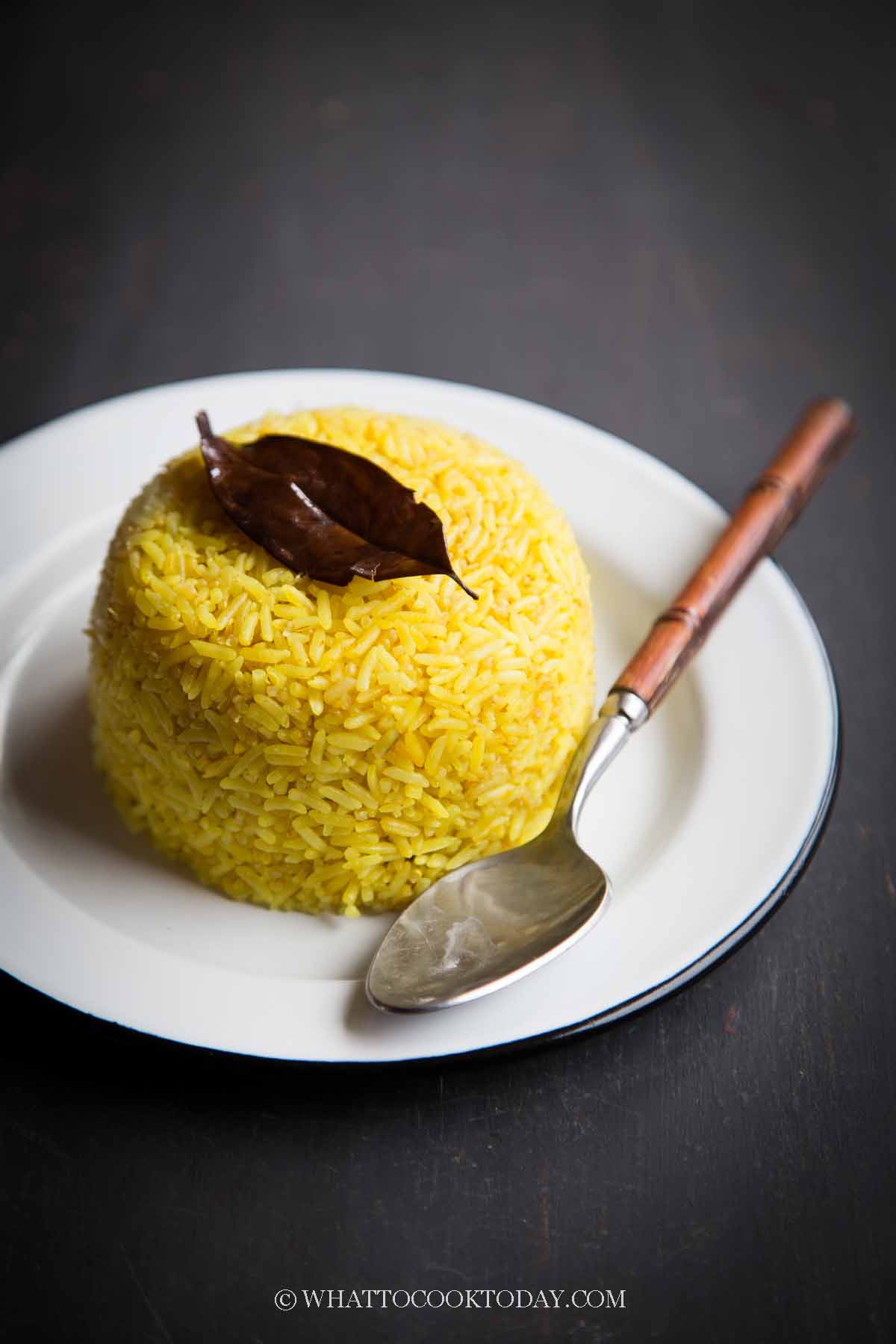 Turmeric rice or Nasi kuning is a popular rice dish in Southeast Asia, especially in the Southeast Asia regions.
The rich golden yellow color is perfect to celebrate special occasion such as birthday, wedding, baby shower, etc. The turmeric rice is usually stuffed into a cone-shape mould to make nasi tumpeng. We didn't have any particular celebration that day. Just me craving for it 🙂 Well, maybe I should say everyday that I wake up and feeling healthy inside out is a celebration, isn't it ? 🙂
HOW TO MAKE NASI KUNING ON THE STOVE OR RICE COOKER (AS SHOWN IN THE VIDEO)
1. Wash the rice
Wash the rice in several changes of water until it runs clear. Drain with a sieve to make sure all water is drained off. Getting rid of excess starch is important or the rice will be sticky and mushy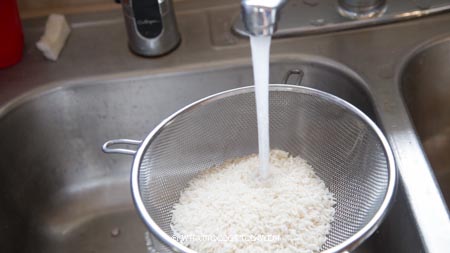 2. Cooking on the stove
Bring water and coconut milk to a boil and then add rice and the rest of the ingredients.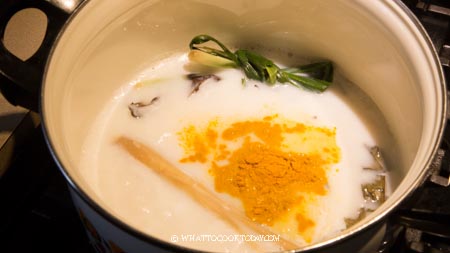 Stir to mix. Lower the heat to low to let it simmer.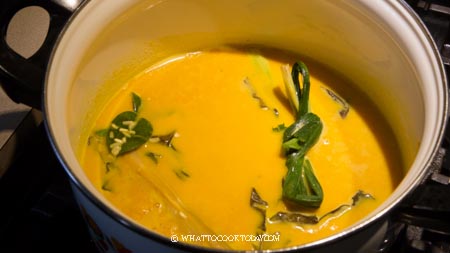 Cover with lid and let it cook for the next 20 minutes. Turn off the heat but DO NOT open the lid yet. Let it rest for 10 minutes.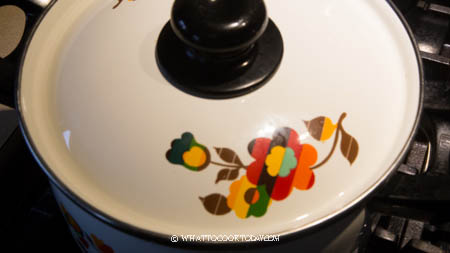 Uncover the lid and fluff the rice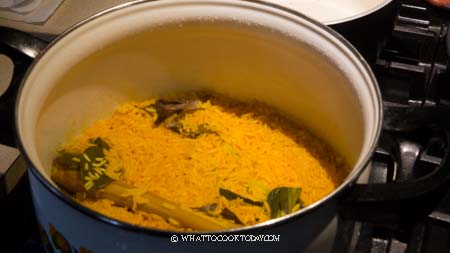 3. Cooking in a rice cooker
Place the rice, coconut milk, water, spices, herbs, and seasonings in the inner pot of rice cooker. Stir to mix everything and cook on white rice setting or whichever setting you usually use to cook white rice. Wait 10 minutes and then open the lid to fluff the rice

WHAT TO SERVE WITH NASI KUNING
I love the flavor that is infused into the rice from all the spices and herbs. It is very quick and easy to make and often go well with dishes such as Meat Rendang, Green Jack Fruit Curry/ Sayur Nangka or other spicy dishes such as Kering Kentang Garing (Indonesian Spiced Crispy Fried Potatoes), Kering Tempeh Kacang (Spicy and Sweet Fried Tempeh and Peanuts), Fried Fish with Sambal, perkedel kentang. These are just to mention a few. I made my mom's green sambal in a big batch and it compliments the nasi kuning very well too.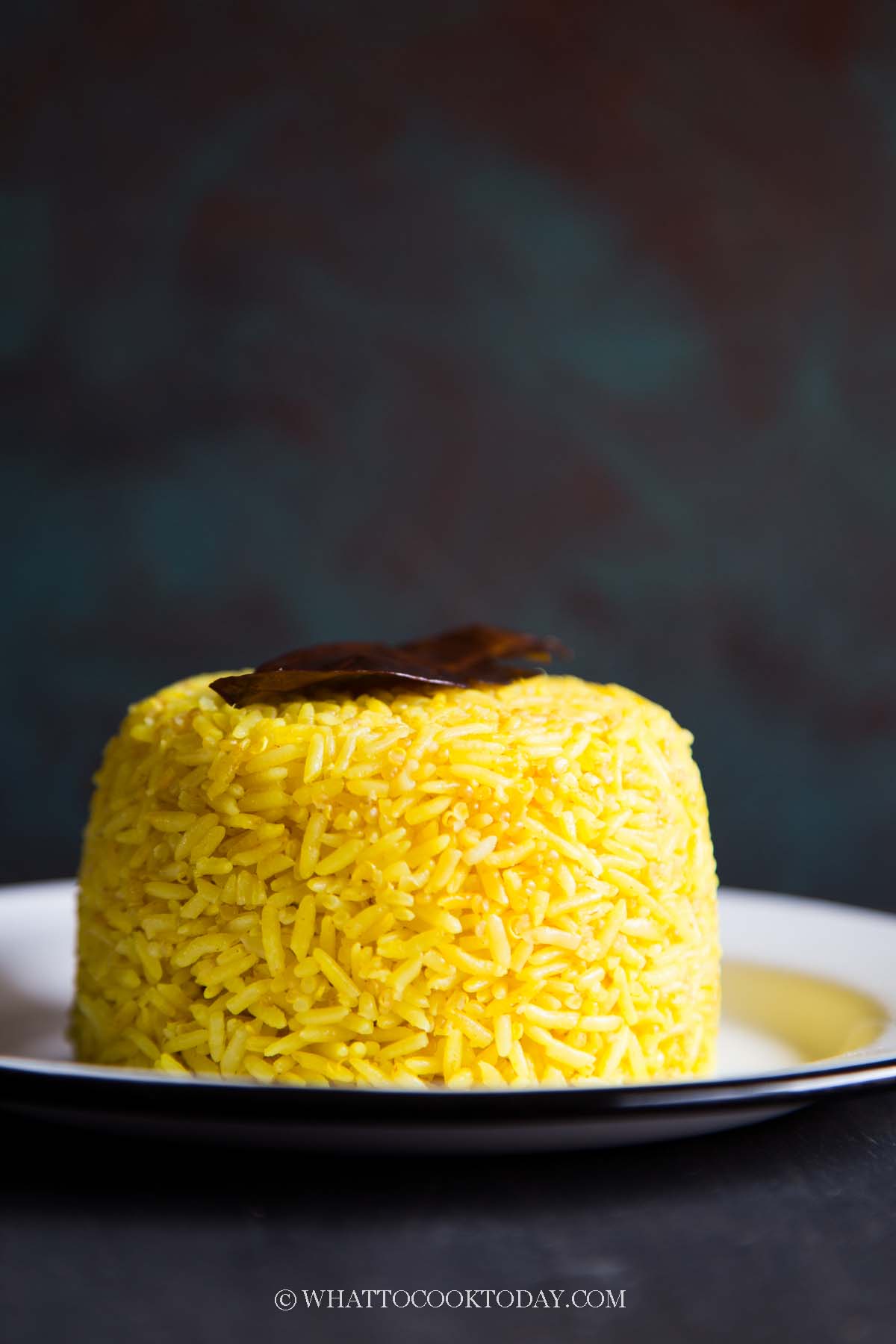 I made this to accompany another Indonesian famous chicken dish, twice-cooked fried chicken with spiced crunch or ayam goreng kremes in Indonesian. I can tell you it's a big hit in our family !! The house smelled really good that day 🙂
TIPS FOR MAKING GOOD TURMERIC RICE/NASI KUNING
1. Rinse the rice until the water is clear. This is to make sure your rice won't be starchy and that's what makes it sticky
2. Ratio of rice : water
I typically like to do 1:1 ratio for cooking the rice in rice cooker and instant pot. The water doesn't escape much compare to when you cook on the stove. For the stove, I would add another 1/2 cup of water
3. Use good quality turmeric powder
4. Let the rice sit for 10 minutes after cooking and then fluff the rice
HOW TO STORE LEFTOVER NASI KUNING
Leftover can be kept in the refrigerator for up to one week max. The longer you keep, the drier it will get, which is perfect for nasi goreng.
HOW TO REHEAT NASI KUNING
I would recommend moist heat like a steamer. Simply bring the water in the steamer to a boil and then steam on high heat for 5 minutes. If you want to use the microwave, sprinkle some water on the rice and then microwave it on high for a minute or two or until it's heated through. If you plan to use it for nasi goreng, there's no need to reheat the rice.
DID YOU MAKE THIS NASI KUNING RECIPE?
I love it when you guys snap a photo and tag to show me what you've made 🙂 Simply tag me @WhatToCookToday #WhatToCookToday on Instagram and I'll be sure to stop by and take a peek for real!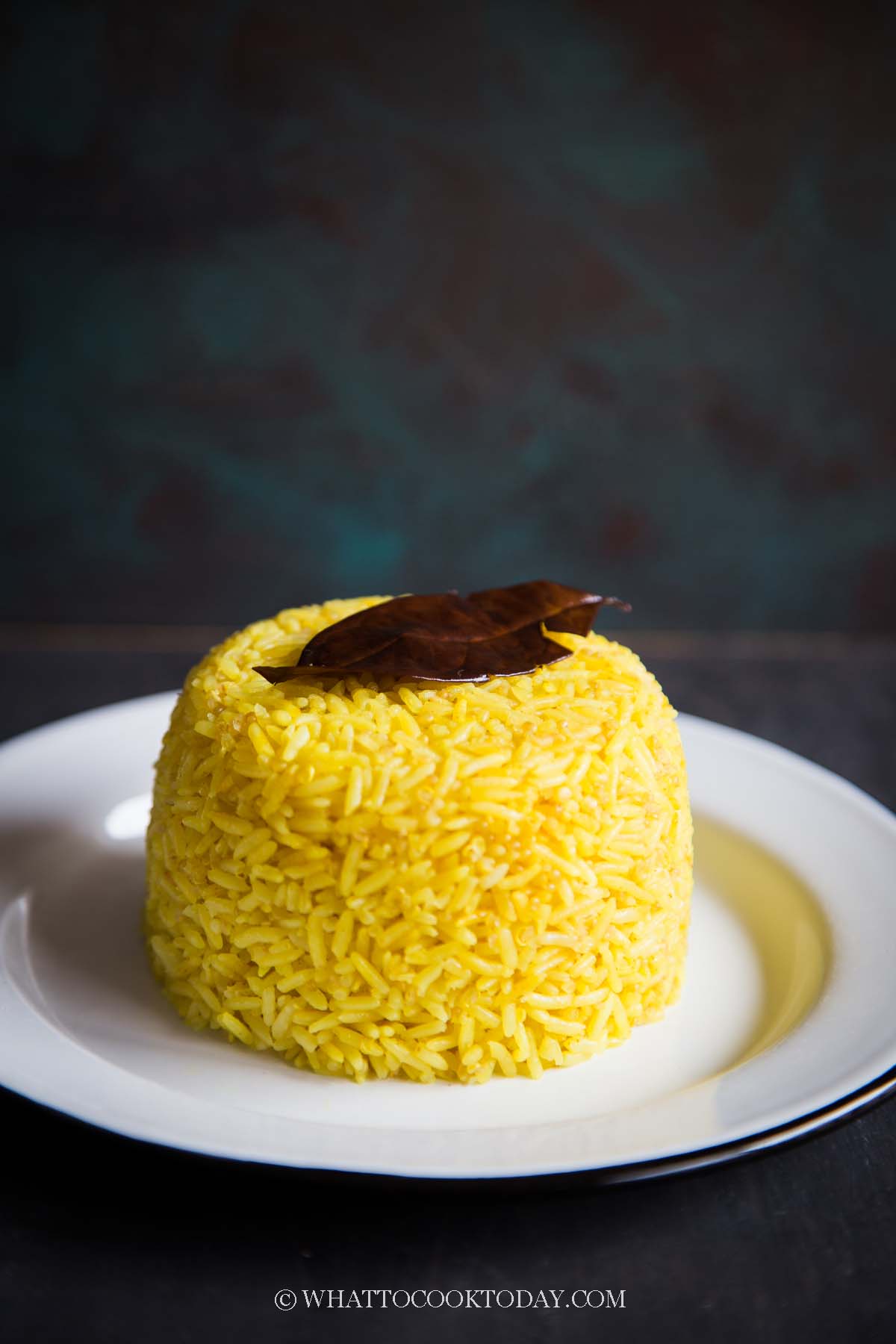 *Recipe is written for 6-quart Instant Pot. Cooking time should remain the same for 8-quart size but will take longer to pressurize. For mini duo (3-quart), 2 1/2 cups are the maximum you can cook and use the same amount of time to cook*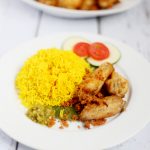 Indonesian Turmeric Rice / Nasi Kuning (Instant Pot, Rice Cooker, Stove-top)
Ingredients
2

cups

jasmine rice

or long grain white rice

2

cups

water

Add another 1/2 cup of water if you are cooking on stove-top

½

cup

coconut milk
Instructions
Wash the rice in several changes of water until it runs clear. Drain with a sieve to make sure all water is drained off. Getting rid of excess starch is important or the rice will be sticky and mushy
Cooking on stove-top:
Bring water and coconut milk to a boil and then add rice and the rest of the ingredients. Stir to mix. Lower the heat to low to let it simmer. Cover with lid and let it cook for the next 20 minutes. Turn off the heat but DO NOT open the lid yet. Let it rest for 10 minutes. Uncover the lid and fluff the rice
Cooking in rice cooker:
Place the rice, coconut milk, water, spices, herbs, and seasonings in the inner pot of rice cooker. Stir to mix everything and cook on white rice setting or whichever setting you usually use to cook white rice. Wait 10 minutes and then open the lid to fluff the rice
Cooking in instant pot:
Place the rice, coconut milk, water, spices, herbs, and seasonings in the inner pot or instant pot. Stir to mix everything. Close the lid. Set the steam release valve to seal. Press on "rice" setting and it will automatically set the timer for you. You can also use "pressure cooker" function and make sure it's on high pressure and set timer to 3 minutes. When it's done cooking, wait 10 minutes before release pressure completely and then uncover the lids and fluff the rice
Recommended products: