Sweetened red bean (adzuki) is turned into popsicles that are just so perfect for taming the warm weather that is heading this way. Only 3 ingredients!!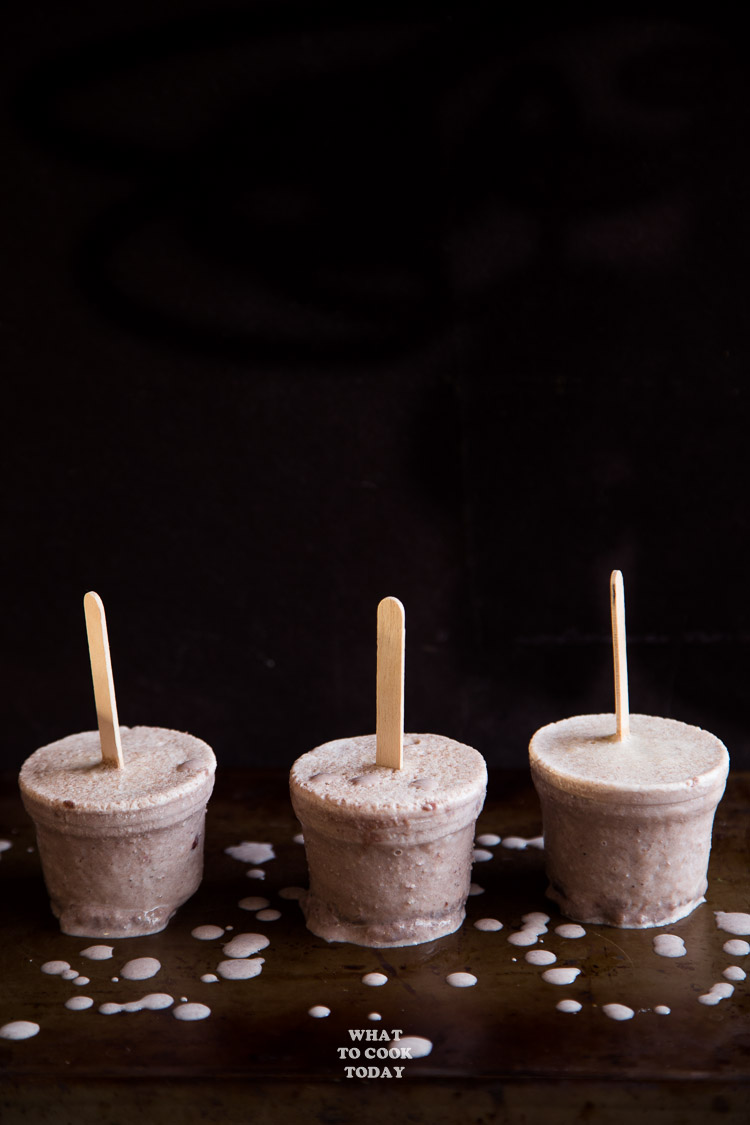 Sticky humid and hot weather was part of my childhood growing up in Indonesia. I remember grandma would make green beans and red beans popsicle sticks. There weren't any fancy popsicle molds back in the days. They were filled in a long tube-looking plastic and then sealed with a candle flame (does any of you remember that?). That was actually one of my favorite parts. I would beg grandma to let me do the sealing. These popsicle sticks are called Es Ganefo in Indonesia.
They didn't even have a refrigerator. She would make those popsicles and their neighbor would freeze the popsicles for her. We hanged out with the neighbor's kids every weekend when we visited grandma. A refrigerator was a luxury for them! (how lucky our kids are these days!).
We spend a lot of time playing marbles with the neighborhood kids and chasing chickens (Yes..chickens and range-free chickens were everywhere!) and when grandma handed us bean popsicles…we were so elated! I could still feel that excitement thinking about those days! They still feel so real. We may not have much growing up, but I'm so grateful for what we had to experience! Just being kids and be happy as happy could be.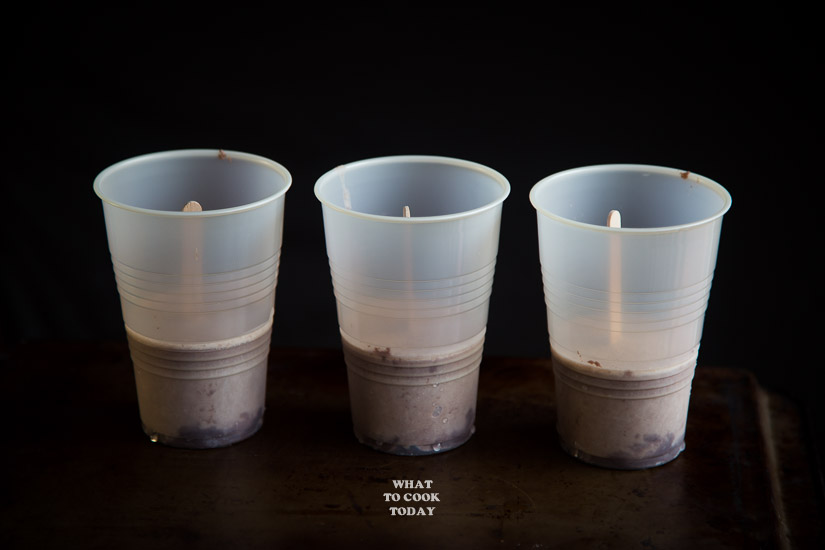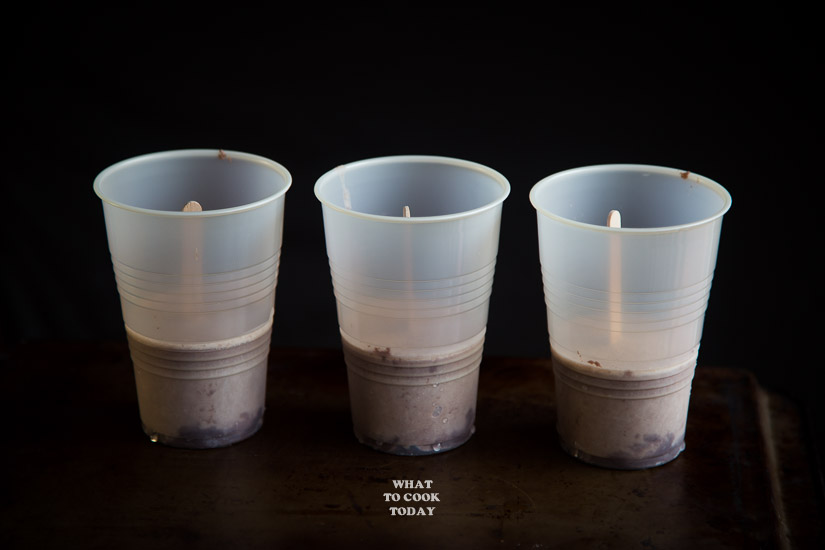 Our kids may not get to chase chicken on the street these days, but they love this red bean popsicles too. When my 3 year old knew a password to the ipad, I realized that they would very unlikely experience the same childhood as I did.
We are trying hard to minimize their screen time and I think we are doing pretty good on that. Any chance we have when the weather is nice is to let them play at the backyard or playground! They can't chase chicken around, but hey…the curious minds love bugs and flowers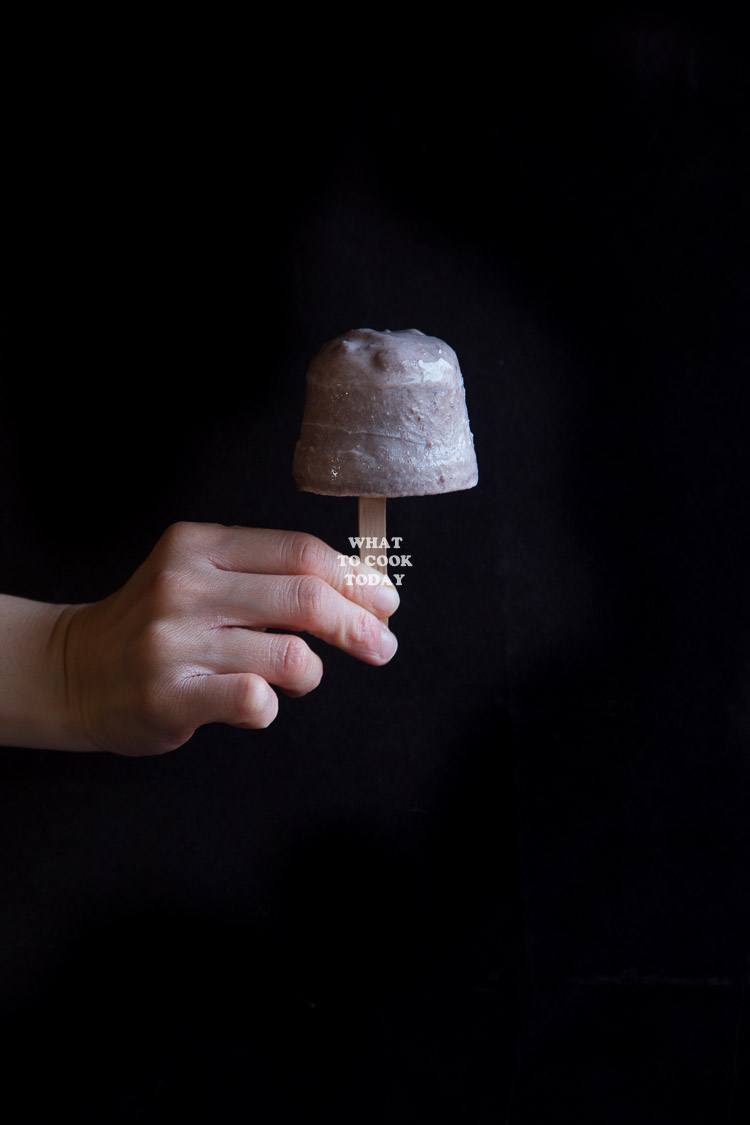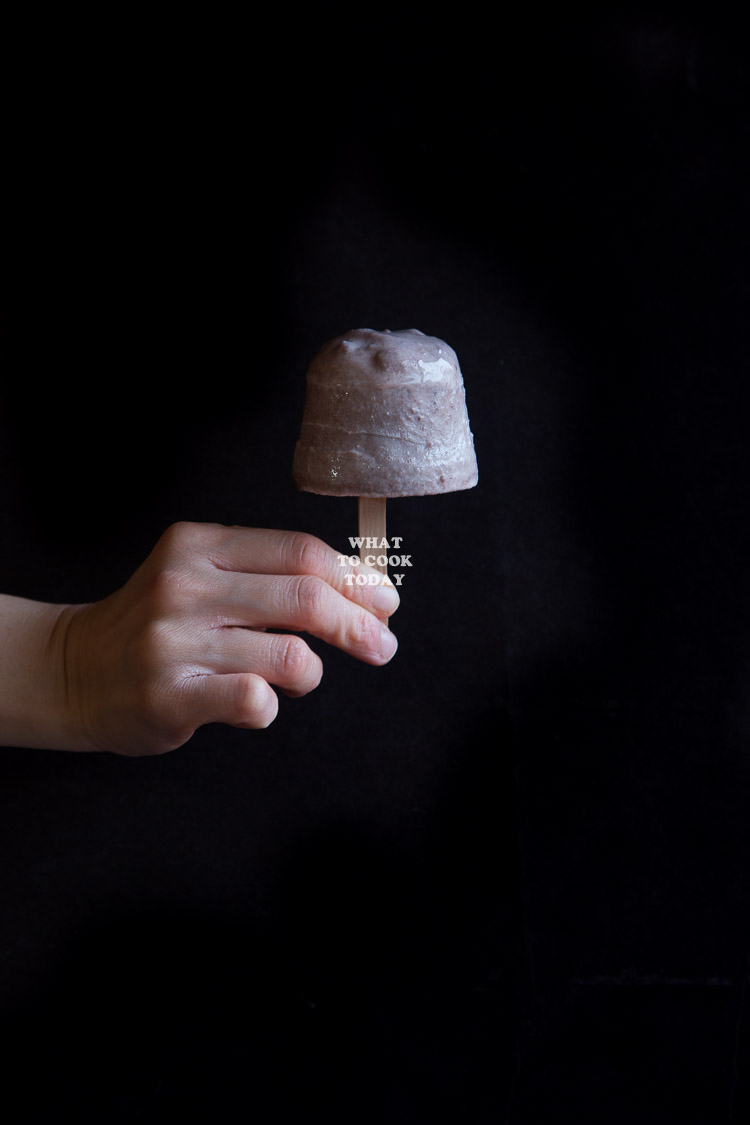 I added coconut milk because I love the creaminess.

Sweet Red Bean Popsicles
Ingredients
2

cups

canned sweetened red bean paste

divided

1 ½

cups

Coconut milk

1

Tbsp

honey
Instructions
Place 1 cup of the red bean paste, milk, and honey in a blender and blend until smooth

Divide the remaining red bean paste into your popsicle molds. Carefully pour in the bean milk mixture into the molds. Place this in the freezer. If you are using the popsicle sticks like I did, place them in the freezer for about 30 minutes or to the point where it just started to set a little bit and then gently insert the popsicle sticks in the middle of the popsicles and let them freeze for the next 4 hours

When ready to serve, just place the mold in warm water for a minute or so and then you can remove the popsicle from the mold easily. ENJOY!
Notes
My grandma and mom did not use milk or coconut milk to prepare this. It's uncommon in their time to consume dairy products (except for coconut milk). They usually cook the beans in water until they turn into mush and sweetened with sugar. The sweet soup along with the beans are then poured into popsicle molds and freeze.