Butter cookie dough is piped to form beautiful flowers and swirls and topped with glazed cherries and baked to perfection. These buttery and crumbly cookies are popular for occasions like Christmas, Chinese New Year and Hari Raya.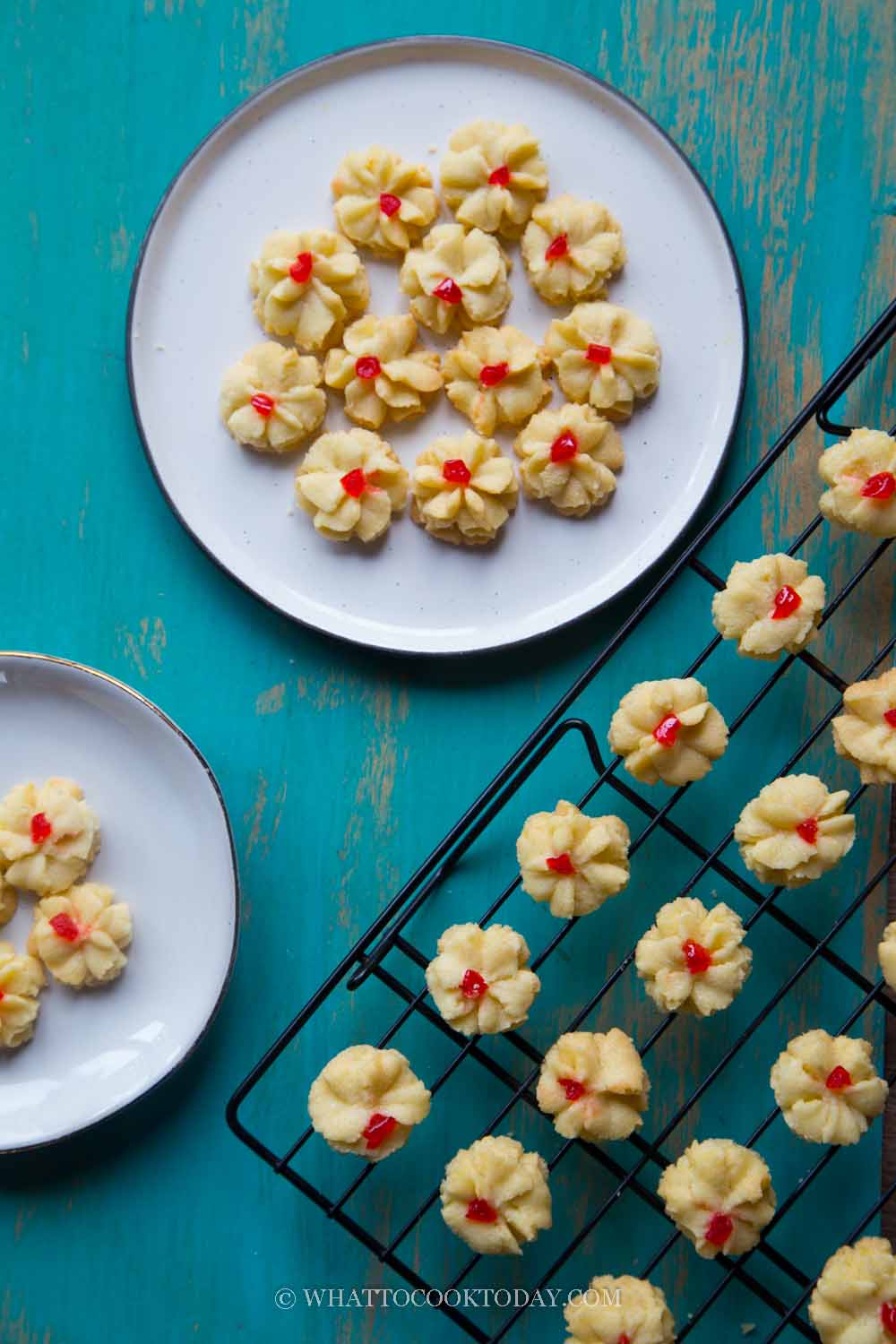 What is kuih dahlia/semperit?
Kuih dahlia or semperit is popular in Malaysia and Singapore. In Indonesia, we call it kue semprit, or sometimes semprit susu if milk powder is added. It is basically piped butter cookies topped with glazed cherries. Kids to adults love kuih dahlia. I mean…who doesn't like good ol' butter cookies!!
When I was still in middle school, I would go over my aunt's house to help her baking trays and trays of cookies to distribute to families and relatives for Chinese New Year. We took about 1 week to bake several different kinds of cookies and cakes. Several of the cookies that she often made are these Kue Semprit, Kue Bangkit, Kue Salju, Kue Skippy, Kue Nastar, Kue Kapit, Lapis Legit Prune, Kastengel, and Bika Ambon.
The recipe rundown
1. Taste: Buttery, lightly sweet
2. Texture: Crisp on the edge and soft buttery texture
3. Level: Intermediate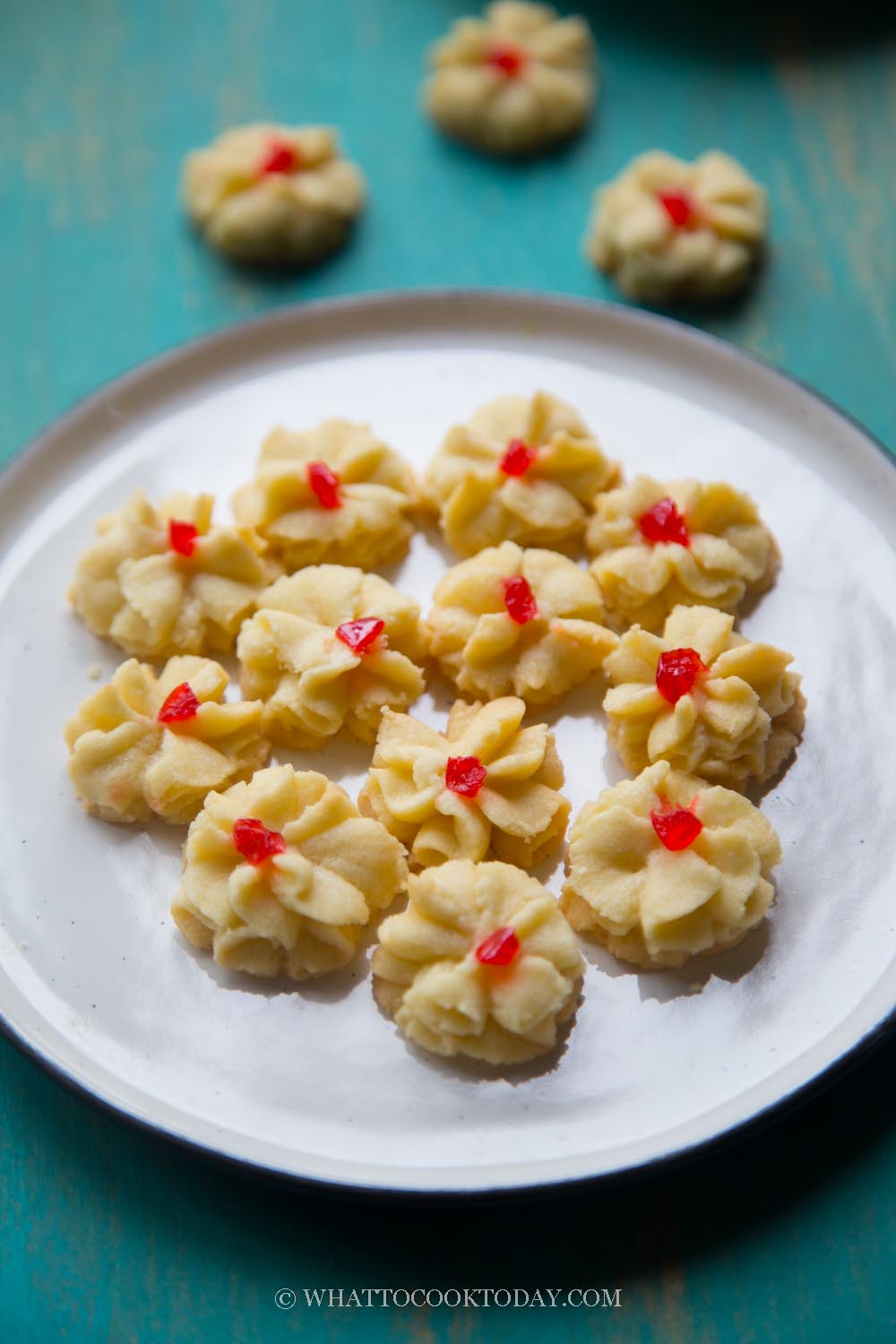 How to make kuih dahlia/semperit
1. Line baking sheets with parchment papers. Cut the butter into smaller pieces. I usually let the butter sits out at room temperature for 15-30 minutes (depending on the temperature where you are) before I plan to start making the dough.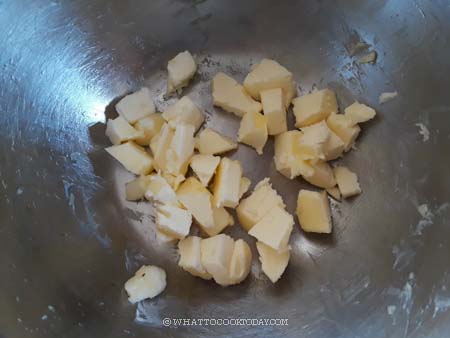 2. The butter should be soft and not melting. When you press on it, it should yield without resistance. Remember, the butter shouldn't be melty, if it is, it's way too soft, refrigerate it a little bit


3. In a mixing bowl, mix all the dry ingredients and set aside.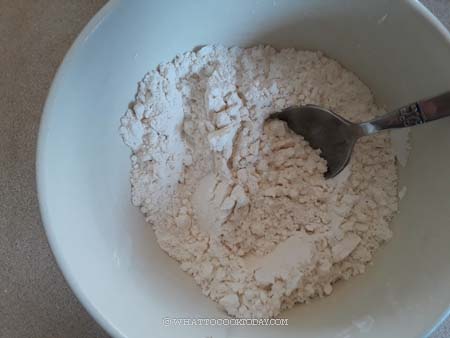 4. Crack one egg in a bowl and whisk with a fork to combine, measure out 25 grams to be used later. Once the butter has softened, place the butter and sugar in a mixing bowl, use the flat beater (if using standmixer) and mix at low speed for 1 minute and then increase the speed to medium and mix until the sugar and butter are mixed through, about 2 minutes. Do not overmix the butter here. There's no need to beat until pale and fluffy.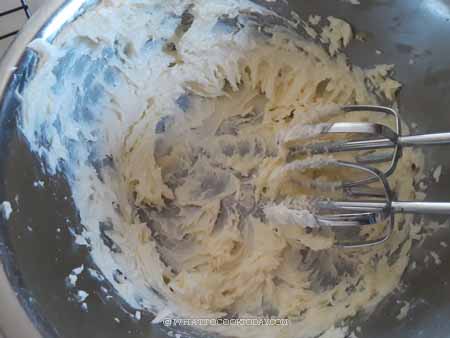 5. Add the egg and continue to mix.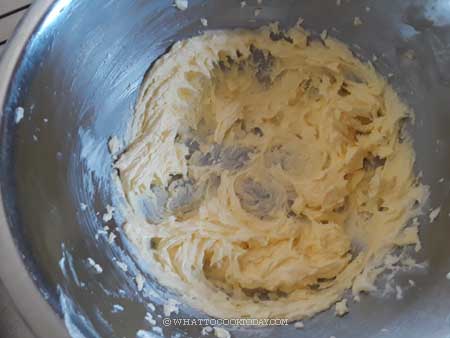 6. Lower the speed and then gradually add in the dry ingredient mixture in 3-4 batches until you get a thick batter. Do not overmix. You will still see some loose flour. Use a rubber spatula to gently mix it into the batter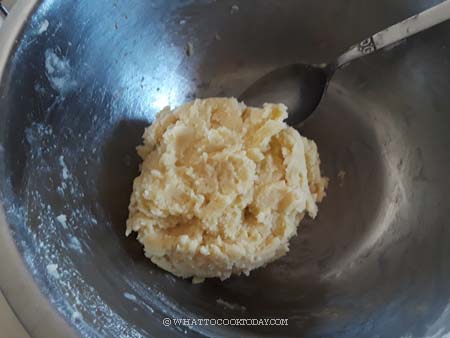 7. Preheat oven to 350 F (180 C). Arrange one rack o be 3rd position from top and another 3rd position from the bottom. Cut off about 1-inch of the piping bag and place the piping tips into the bag and fill up the piping bag with the dough. Push as much air out as possible. The 1M tip will create dahlia design.


8. Pipe the cookies from the straight angle and pull up and twist a bit to "cut" off the dough. Pipe it a bit high as the cookies will flatten a bit as they bake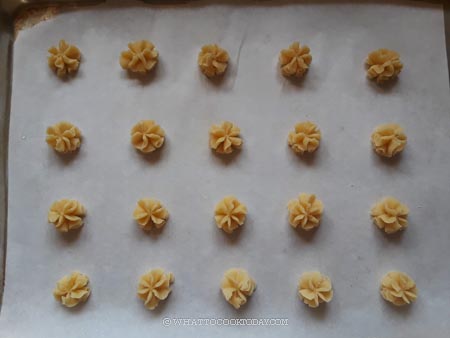 9. Pipe the cookies about 1 inch apart as they will spread when baked. Place one cut glazed cherries. Place in the freezer for about 15 minutes before baking


10. Place on the racks you have positioned earlier. Bake for 15 minutes rotating the pan front to back, top to bottom halfway through baking.
The cookies will still be  very soft when they are just out from the oven. Let the cookies cool on the baking sheet for 5 minutes then transfer the baked cookies to a cooling rack and let them cool off completely. Store in an air-tight and dry container and it can last for a month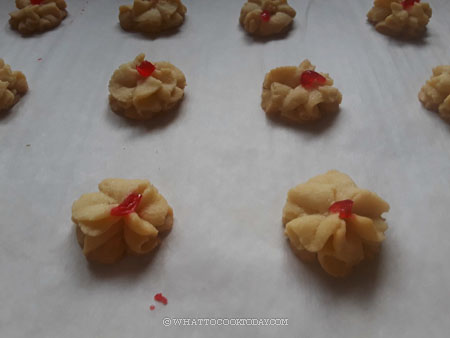 Family's feedbacks
The first time I made these, the family thought the cookies weren't sweet enough and so I increased the sugar a little bit and they think this amount is perfect without being too sweet. They love the buttery aroma and slightly crisp edge but still has that soft buttery texture.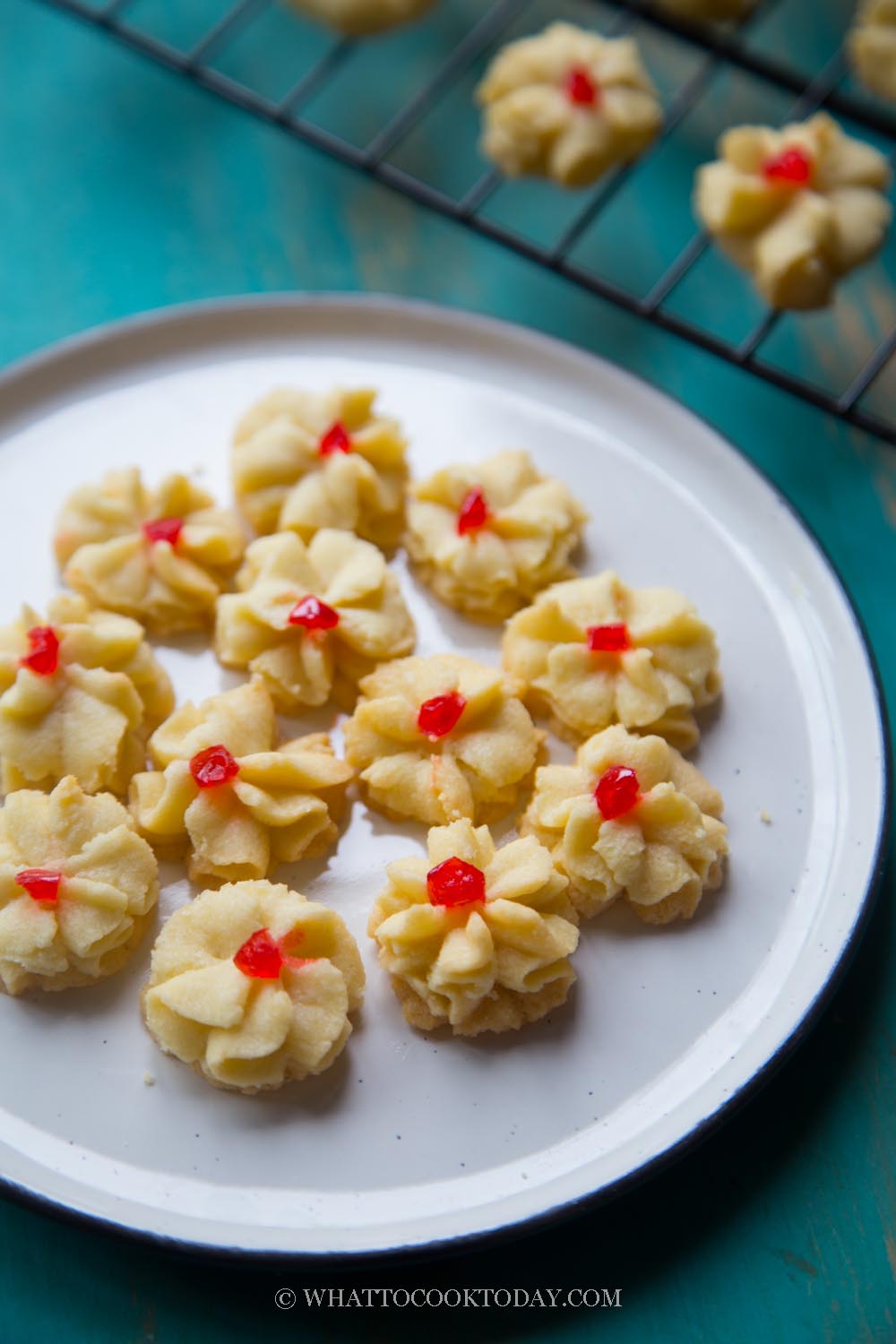 Important tips
1. Please make sure the butter is soft but not melty
2. Do not cream butter and sugar too much or the pattern will be blurred when you bake the cookies
3. Preheat your oven when you start working on the batter
4. Bake until the edge just started to turn brown. They will appear very soft when they first out of the oven and that's normal. Let them cool down on the tray before transferring to a cooling rack
5. The butter cookies taste best the next day as the flavor has developed

Did you make this kuih dahlia recipe?
I love it when you guys snap a photo and tag to show me what you've made 🙂 Simply tag me @WhatToCookToday #WhatToCookToday on Instagram and I'll be sure to stop by and take a peek for real!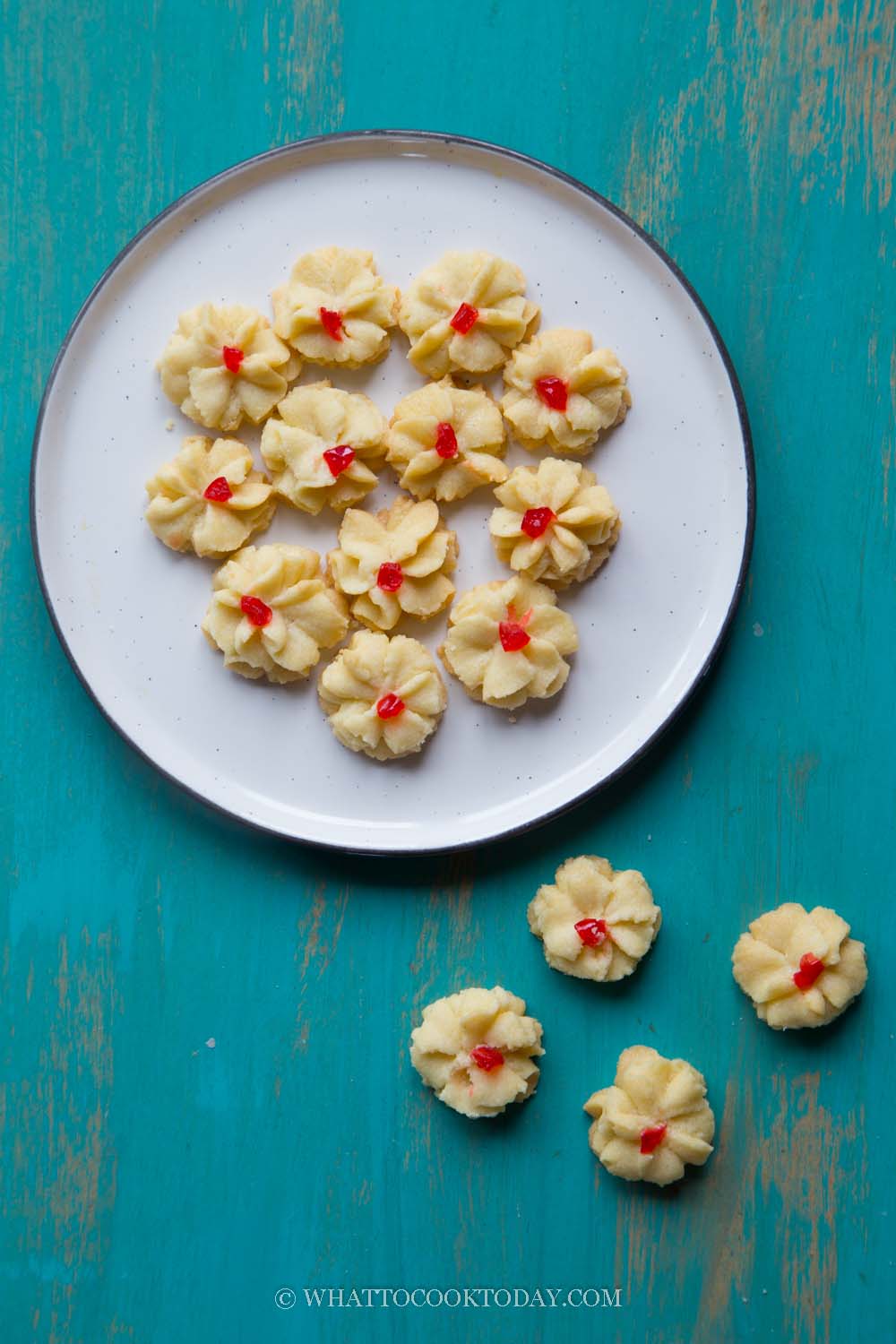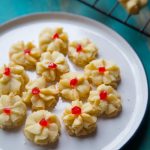 Kuih Dahlia Butter Cookies( Kuih Semperit/Semprit Susu)
Ingredients
Wet ingredients:
135

gr

butter

unsalted, softened

65

gr

icing sugar

½

large

egg

beaten
Tools you need:
Instructions
Cut one cherry into 6-8 tiny pieces. Line baking sheets with parchment papers. Cut the butter into smaller pieces so they soften faster. I usually let the butter sits out at room temperature for 15-30 minutes (depending on the temperature where you are) before I plan to start making the dough. The butter should be soft and not melting. When you press on it, it should yield without resistance

In a mixing bowl, mix all the dry ingredients and set aside. Crack one whole egg in a bowl and whisk to loosen the egg. Measure out 25 grams to be used later. Once the butter has softened, place the butter and sugar in a bowl of the stand mixer, use the flat beater and mix at low speed for 1 minute and then increase the speed to medium and mix until the sugar and butter are mixed through, about 2 minutes. Do not overmix the butter here. There's no need to beat until pale and fluffy. You can even do this manually without the mixer

Add the egg and continue to mix. Add the dry ingredient and stir to combine until you get a sticky dough
Piping:
Preheat oven to 350 F (180 C). Line two baking sheets with a parchment paper. Place your baking rack 3rd from top and 3rd from bottom. Cut off about 1-inch of the piping bag and place the piping tips into the bag and fill up the piping bag with the dough. Push as much air out as possible. The 1M tip will create dahlia design.

Pipe the cookies from a straight angle and pull up and twist a bit to "cut" off the dough. Pipe it a bit high as the cookies will flatten a bit as they bake. Pipe the cookies about 1 inch apart as they will spread when baked. Place one cut glazed cherries. Chill the cookies in the freezer for about 15 minutes before baking
Baking:
Place on the racks that you have positioned earlier. Bake for 15 minutes and rotate the pan front to back, top to bottom halfway through baking

The cookies will still be very soft when they are just out from the oven. Let the cookies cool on the baking sheet for 5 minutes then transfer the baked cookies to a cooling rack and let them cool off completely. Store in an air-tight  and dry container and it can last for a month. These butter cookies taste best the next day onwards. They may appear a bit dry on the same day you bake them as the flavor hasn't developed
Nutrition
Serving:
1
cookie
|
Calories:
49
kcal
|
Carbohydrates:
5
g
|
Protein:
1
g
|
Fat:
3
g
|
Saturated Fat:
2
g
|
Polyunsaturated Fat:
1
g
|
Monounsaturated Fat:
1
g
|
Trans Fat:
1
g
|
Cholesterol:
10
mg
|
Sodium:
33
mg
|
Potassium:
9
mg
|
Fiber:
1
g
|
Sugar:
2
g
|
Vitamin A:
90
IU
|
Vitamin C:
1
mg
|
Calcium:
4
mg
|
Iron:
1
mg